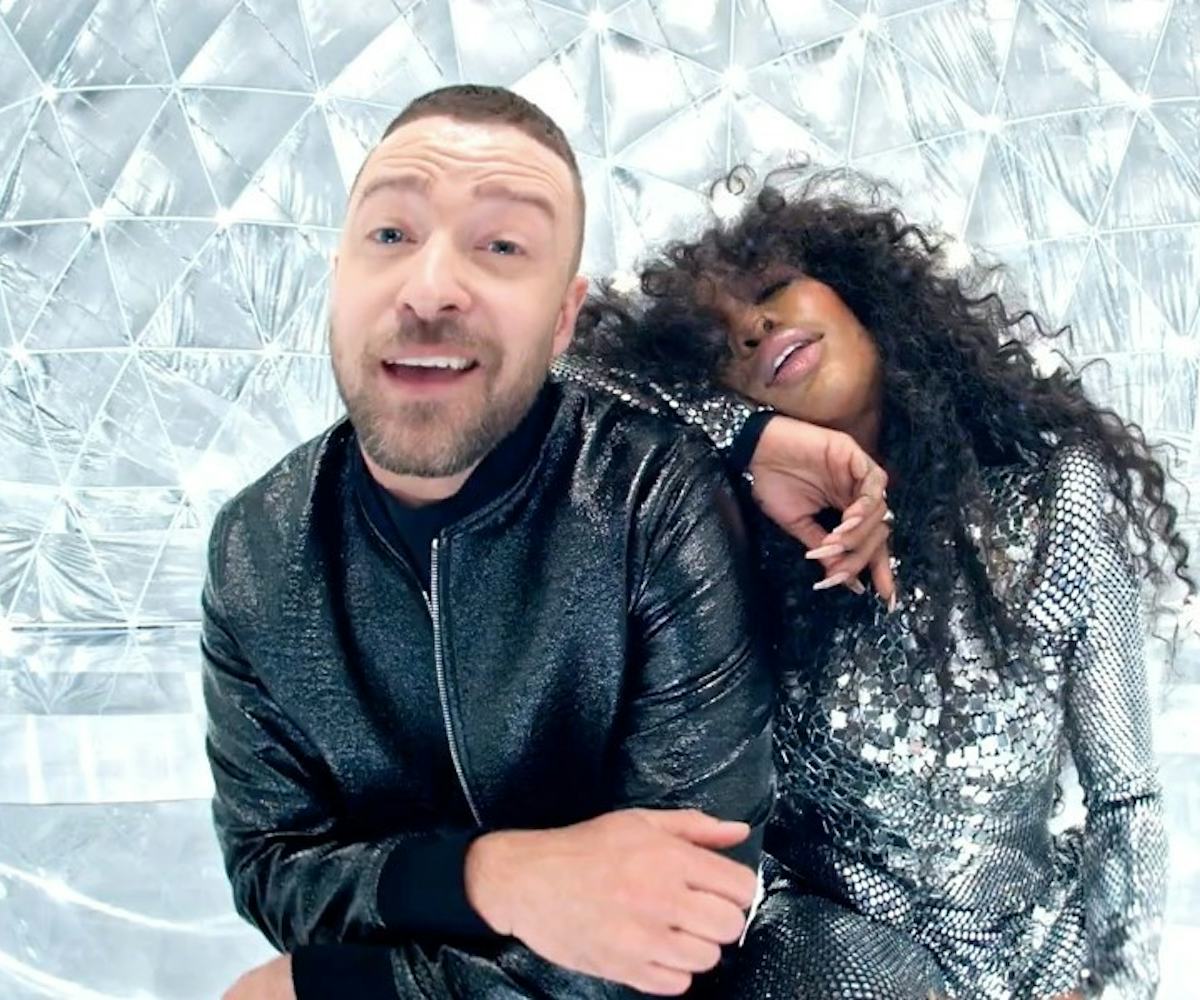 YouTube
SZA & Justin Timberlake Dance Inside A Disco Ball For "The Other Side" Video
They pay homage to '90s hip-hop video aesthetics
There may not yet be a new SZA album on the horizon, but it's clear she's still keeping busy. The R&B star joined forces with Justin Timberlake for "The Other Side," their groovy new collaboration for Trolls World Tour with an equally disco-inspired video to match. Paying homage to the iconic hip-hop video aesthetics of the '90s, the Daniel Russell-directed video is complete with artful lag, breakdancing, and several glamorous outfit changes.
With lyrics like "stop stressin' 'bout what you're missin'" and "quit playin' with your mind," the feel-good track totes an uplifting message. "I was so thrilled to be invited to participate in this project with Justin," SZA said of the collaboration in a press statement. "The creative process of working with him and the team was filled with such excitement. It's an energy you can feel in both the song and music video."
Timberlake added: "It has been such a fun process writing and executive producing for this project. Being able to bring together different creatives from various disciplines and genres has been the most rewarding part. Creating something that serves the movie while still being able to exist apart from it has been a fun challenge that was made even more exciting by working with the other amazing artists that helped us put this together."
Neither SZA nor Timberlake are a stranger to working on film soundtracks; SZA loaned her vocals to the Black Panther soundtrack in 2018, while Timberlake composed the music for 2017's The Book of Love. The Trolls World Tour soundtrack will also feature music Mary J. Blige, Anderson .Paak, and Kelly Clarkson, with JT reprising his role in the film as grumpy troll Branch. Watch "The Other Side" below.