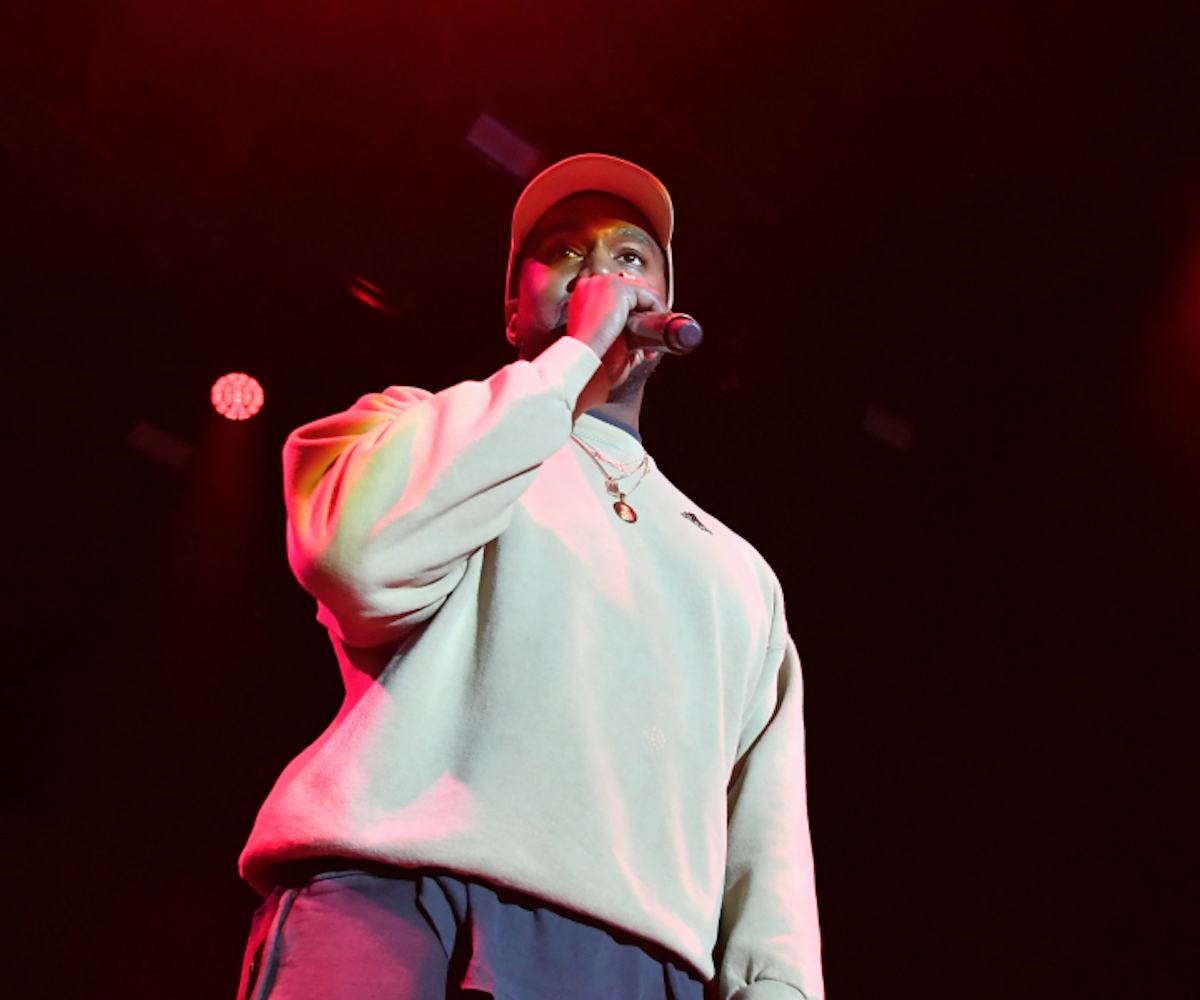 Photo by Neilson Barnard/Getty Images for adidas
Kanye West Confuses Everyone With New Song "Lift Yourself"
Kanye West has been blowing up the internet quite a bit lately—particularly with his tweets in support of Trump (complete with pictures of him donning a signed MAGA hat) and comments about "free thinking." Now, the rapper has people buzzing about a new song...just, not for the reasons you might think. On Friday, West took to his Twitter to announce the release of a new track called "Lift Yourself."
So, let's talk about this, shall we? The song starts out strong—it begins with a sample of the 1973 song "Liberty" by Amnesty, plus, the beat is as fire as we've all come to expect from the rapper. But about two-thirds of the way into the song, when West is about to drop those fire-emoji bars, things get interesting, to say the least.
He starts by hyping us up: "But they don't really realize, though/ This next verse/ This next verse though/ These bars/ Watch this some shit, go." And then, well, let's just let the rest of the lyrics take over from here:
Poopy-di scoop/ Scoop-diddy-whoop/ Whoop-di-scoop-di-poop/ Poop-di-scoopty/ Scoopty-whoop/ Whoopity-scoop, whoop-poop/ Poop-diddy, whoop-scoop/ Poop, poop/ Scoop-diddy-whoop/ Whoop-diddy-scoop/ Whoop-diddy-scoop, poop
"But wait," you say. "There must be more!" But no. No, there is not. The song goes from the sample of "Liberty" to "whoopity-scoop" and then it ends. Needless to say, people are confused. 
And of course, people on Twitter did what the internet does best and turned the track into Spongebob memes.
Anyway, you can listen to "Lift Yourself" on West's website.
Whoop-diddy-scoop indeed.