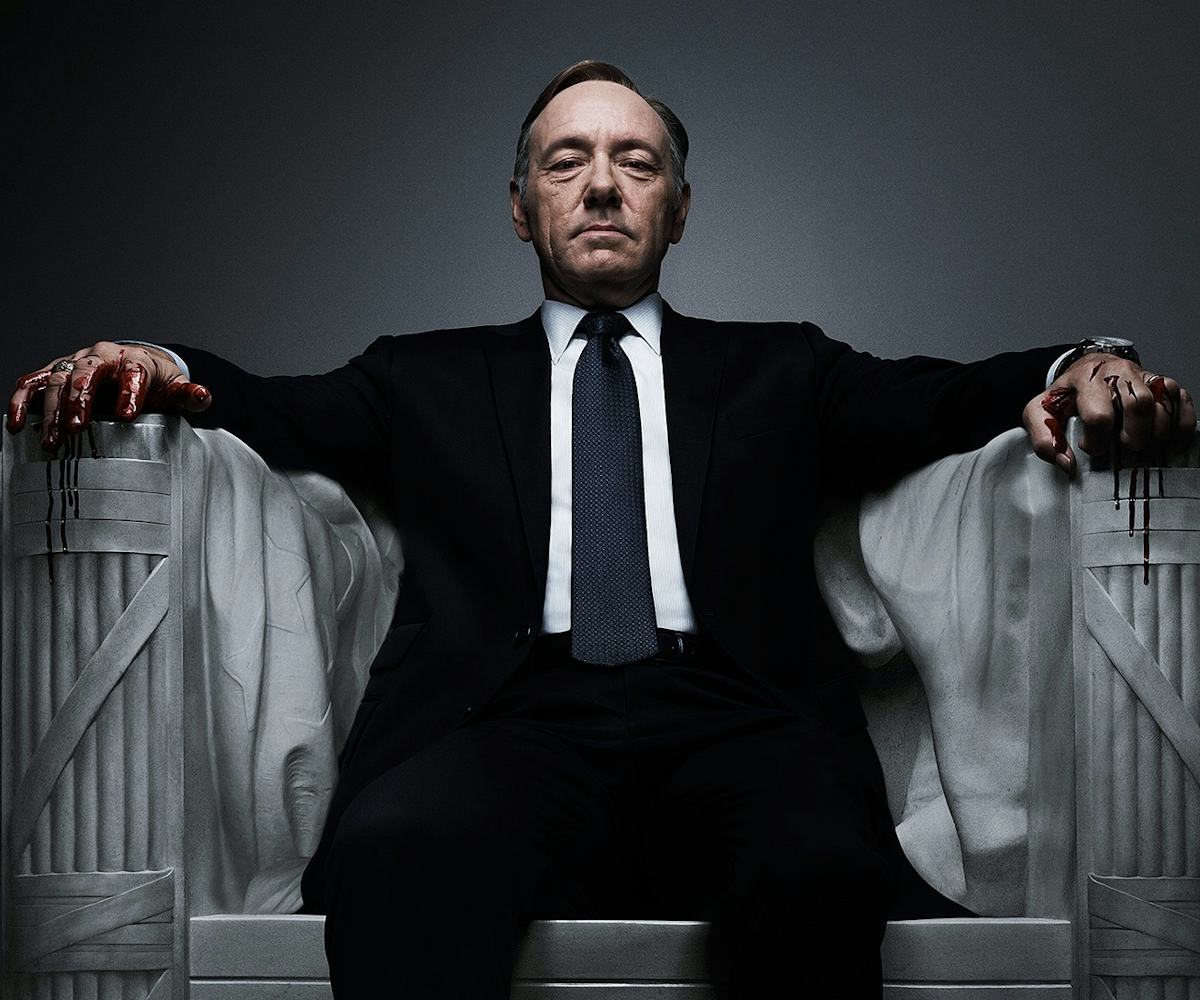 Netflix
Netflix Scrambles As More Sexual Harassment Allegations Come Forward About Kevin Spacey
The 'House of Cards' actor has now been accused by staffers of sexual harassment on the set of the popular Netflix show.
As new allegations against actor House of Cards actor Kevin Spacey continue to surface, Netflix is finding itself in the middle of its own house of cards over what they knew, when they knew, and what their next steps for the show are going to be.
Spacey was first accused by the actor Anthony Rapp of making inappropriate sexual advances towards Rapp when the actor was 14 years old. In response, the actor issued a public apology for his actions, claiming that he was drunk at the time. He also used his apology as a means to publicly come out as a gay man, a serious blow to the LGBTQIA community.
Yet in the days after, more allegations have come forward—many from House of Cards staffers who allege that Spacey made a toxic work environment on the set, and had continued to make sexual advances while working on the show. Netflix quickly cancelled the seventh season of House of Cards and issued a statement distancing themselves from any House of Cards iteration that Spacey, also an executive producer on the series, would be involved with. Media Rights Capital, the production company behind the series, also suspended current production on the sixth season. 
Critics still worry that this is a half measure at best—House of Cards was already losing much of the buzz that had originally helped establish the show, and Netflix as a content provider, when it first premiered in 2013. Further still, the Kevin Spacey-led seasons of the show are still available on the streaming service, where both Netflix and Media Rights Capital, as well as Spacey, continue to earn profits. 
How the network plans to end the series remains up in the air, but as further allegations continue to come forward about Spacey, their plans for cleaning up their own scandal are being scrutinized very closely. In the meantime, try searching House of Cards on Netflix to see what image comes up.