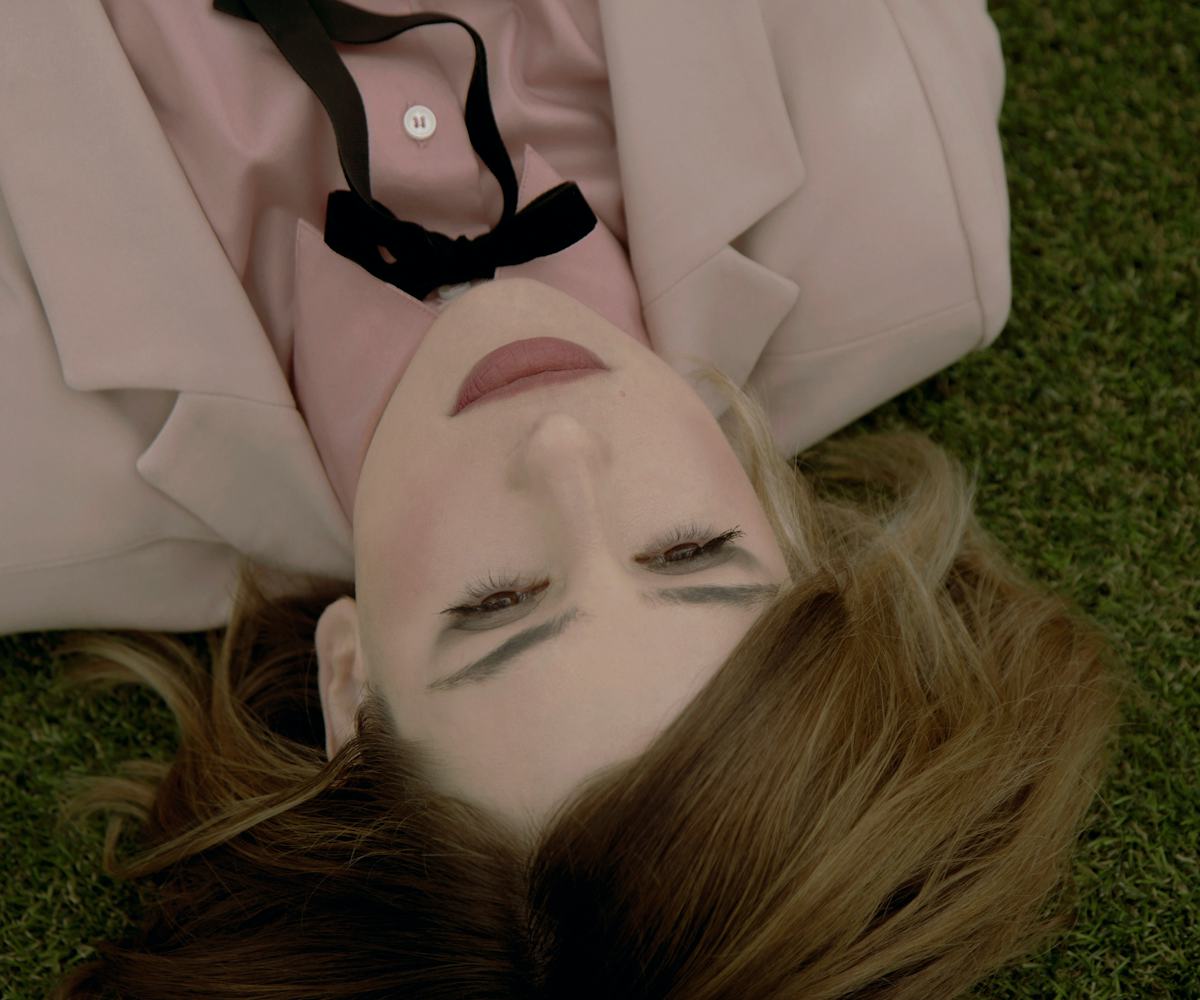 Photo by Efi Gousi
Stream Kid Moxie's Entire New Album 'Perfect Shadow' Right Here
"I tried to create a soundtrack to films not yet made"
Greek-born singer Elena Charbila, a.k.a Kid Moxie, is also an actress and film fanatic. As such, her music often takes on a cinematic quality, drawing influence from soundtracks and including collabs with the likes of Twin Peaks composer Angelo Badalamenti. Her new album, Perfect Shadow, adheres to the same atmospheric style Charbila describes as "cinematic pop." Stop whatever you're doing and turn up the volume, because we're hosting an exclusive stream of the album ahead of its U.S. release right here.
The 11-track project is as elegant as it is edgy, layering textured, ethereal soundscapes over Charbila's breathy, otherworldly vocals. It's the type of album that listeners could easily get lost in, deserving a listening session entirely of its own.
"Every record I make feels like an imaginary diary," Charbila said of the album. "I wanted to further explore the cinematic pop I began in my previous album 1888, so with Perfect Shadow I tried to create a soundtrack to films not yet made."
In a music industry that's often focused on singles, it's refreshing to be treated to an album as conceptually whole as Perfect Shadow. Listening is a journey in itself, from the sweeping, dreamlike intro "4AM" to the eerily whistled finale, "Girl Without a Secret."
Stream the album in its entirety below, and look out for its official U.S. release later today.