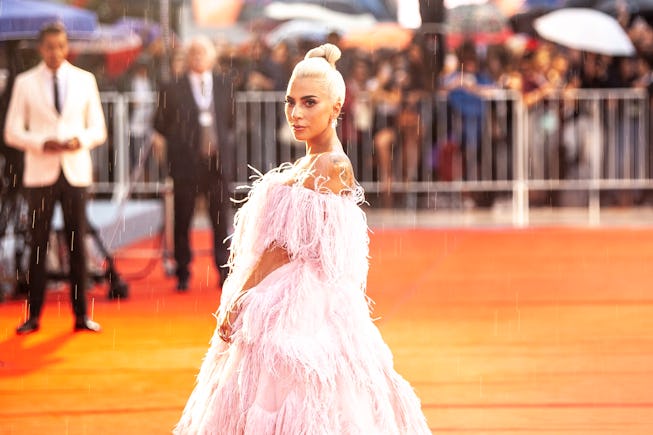 Laurent KOFFEL/Gamma-Rapho/Getty Images
Lady Gaga Is The New Face Of Dom Pérignon
Pop the bubbly while streaming "Babylon."
Lady Gaga had some fun with her limited-edition Chromatica Oreos earlier this year, and now she's moved on to more expensive pastures — Dom Pérignon champagne.
The pop star and actress is collaborating with the famed French champagne company in a new campaign, which will include limited-edition bottles and a sculpture designed by Gaga herself. "[Dom Pérignon's] tradition is centuries old, but they push their own boundaries and find ways to reinvent themselves completely," she said in the Instagram video announcement. "And I am thrilled that we will be able to celebrate this together."
The campaign still feels very Chromatica-core, with a bubblegum pink-haired Gaga looking like some sort of magnificent phoenix risen from the ashes (of 2020? Her botched Chromatica rollout? Who's to say, really...) and clutching a vintage 2006 bottle of Dom Pérignon Rosé in her sharp talons. The collaboration will also include a film made with with artist Nick Knight, which debuts April 6.
Get ready to pop a bottle of Lady Gaga-approved champagne while dancing the to Chromatica banger "Babylon" by watching the video below, which of course includes Gaga throwing in a little French because, deep down, she's still very much a theater kid.