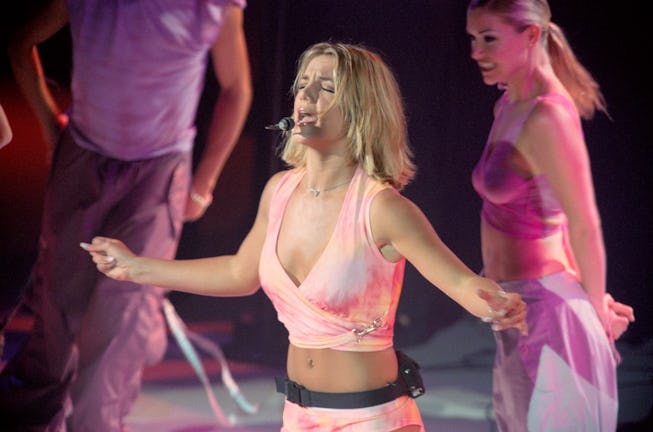 RUSSEIL christophe/Sygma/Getty Images
You Can Now Own "Leave Britney Alone!" As An NFT
The iconic viral video could be yours (for over $20,000).
The rallying cry of one of the earliest known memes was succinct: "Leave Britney Alone!" Britney Spears super-fan, Chris Crocker, was mentally and spiritually exhausted over the media's abuse of his pop idol when he uploaded "Leave Britney Alone!" to YouTube in September 2007. His teary plea was an immediate hit: In its initial 24 hours online, the video garnered over 2 million views, and two years later in 2009, it remained the second most discussed video on the platform. Crocker was one of the first viral video sensations in mainstream news history. Now, almost 14 years later, Crocker is invoking the specter of his video once more, but this time as an NFT.
For the less tech savvy, NFT is short for "non-fungible tokens," which are blockchain-based certificates of authenticity and the latest trend blowing up the art market. Interested parties can technically own Crocker's video as a piece of digital art, with the bidding price at 10 Ethereum, or a cool $21,517.50 at the time of writing.
"I made this video as a gender-bending teenage high school dropout in my grandparents' bedroom," writes Crocker on the NFT's auction site. "I had no idea the impact its message would have, years later, maybe society is finally starting to get it."
"Leave Britney Alone!" minted as a NFT clearly illustrates that just about anything digital can exist on a blockchain for purchase. Could it open the door for other early viral hits to enter the art market? Any bidders on "Charlie Bit My Finger" anyone? Anyone?