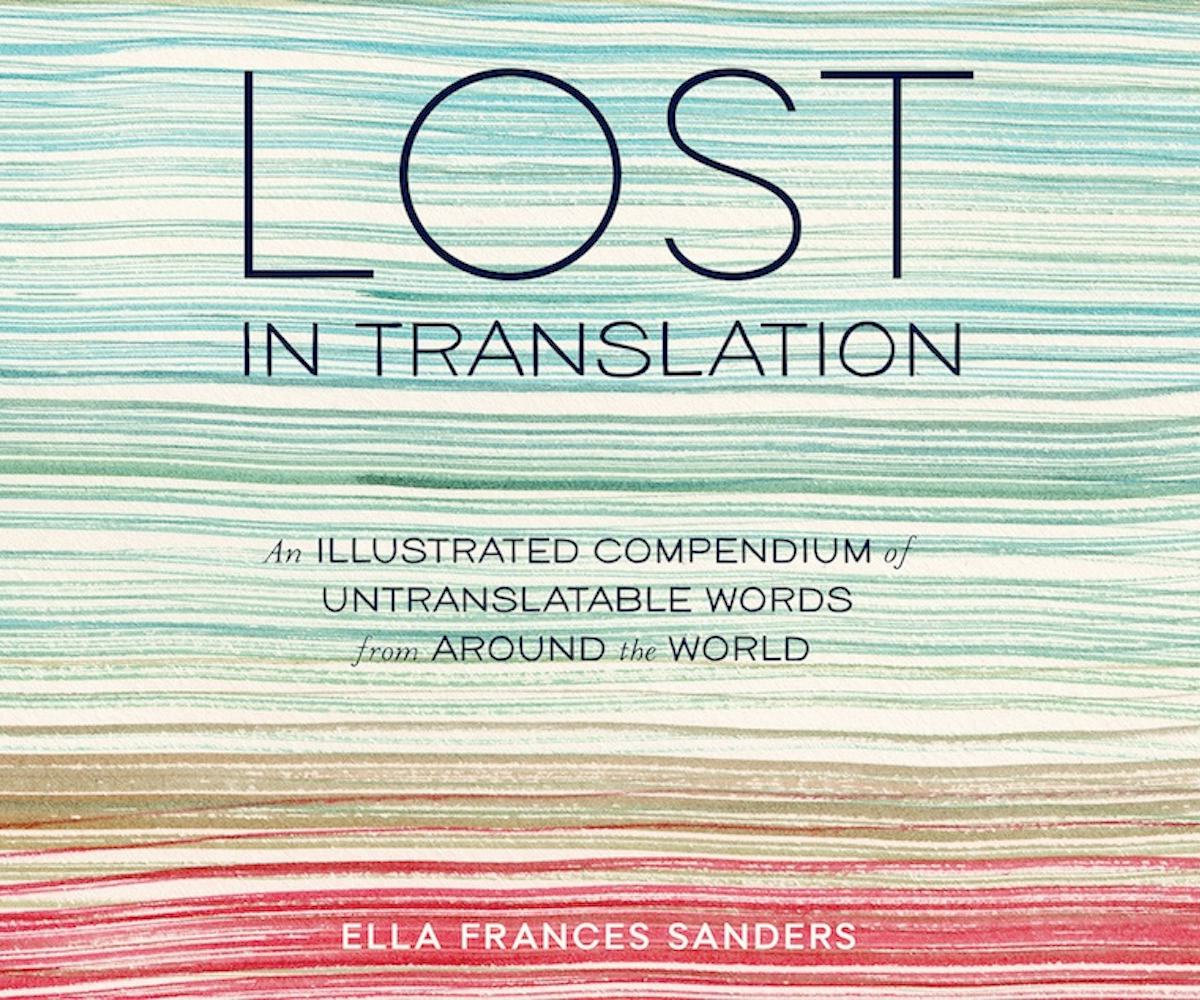 book club: lost in translation
a whole new way to get word perfect.
For anyone who's ever considered reading the dictionary to be lame: don't knock it til you try it. At least, don't knock it until you've read Lost in Translation, the new coffee table book by Ella Frances Sanders.
Inspired by a single blog post, the 20-something writer and illustrator has done the unfathomable, taking "untranslatable" words from all different languages and transforming them into awesome illustrations. She's provided short explanations for specific words in Italian, Portguese, Norwegian, and more--and further showing what they mean with visuals. Whether it's the idea of being moved in a heartwarming way ("commuovere" in Italian), or a specific term for the stuff you put on a slice of bread ("pålegg" in Norwegian), this is a language lesson anyone can get behind.
See some of our favorite examples from the book in the gallery, and order Lost in Translation here!