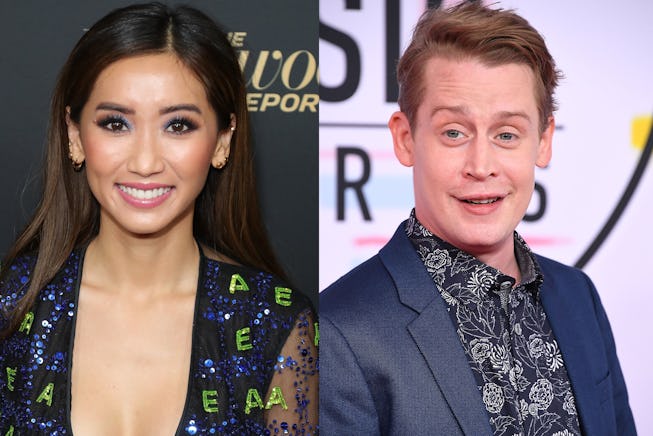 Photos via Getty
Macaulay Culkin And Brenda Song Welcomed Their First Child
The couple named their newborn son after Culkin's late sister, Dakota.
It's been almost four years since Home Alone star Macaulay Culkin was first romantically linked to The Suite Life of Zack and Cody standout Brenda Song. Back then, the pair were getting to know each other after working together on Seth Green's directorial debut Changeland. Now, after spending plenty of time in each other's company (something that was discussed in great detail in Culkin's 2020 Esquire cover story), the duo have officially become a trio. A week ago, Culkin and Song both became parents when they welcomed a brand new baby boy into the world.
Born at 1:10pm PT on Monday, April 5, 2021 in Los Angeles, the healthy newborn baby weighed 6 pounds and 14 ounces, according to a confirmed report in PEOPLE. Both first-time parents, Song and Culkin named their child Dakota Song Culkin — his first name is an homage to Culkin's late sister, Dakota, who died after being tragically hit by a car in December 2008.
Esquire was the first to report on the exciting news. Though neither party has spoken at length about the latest addition to their family, they did give the men's magazine a short and sweet statement about the birth: "We're overjoyed."
I can't say I'm not overjoyed too. Here's to you, Dakota Song Culkin!