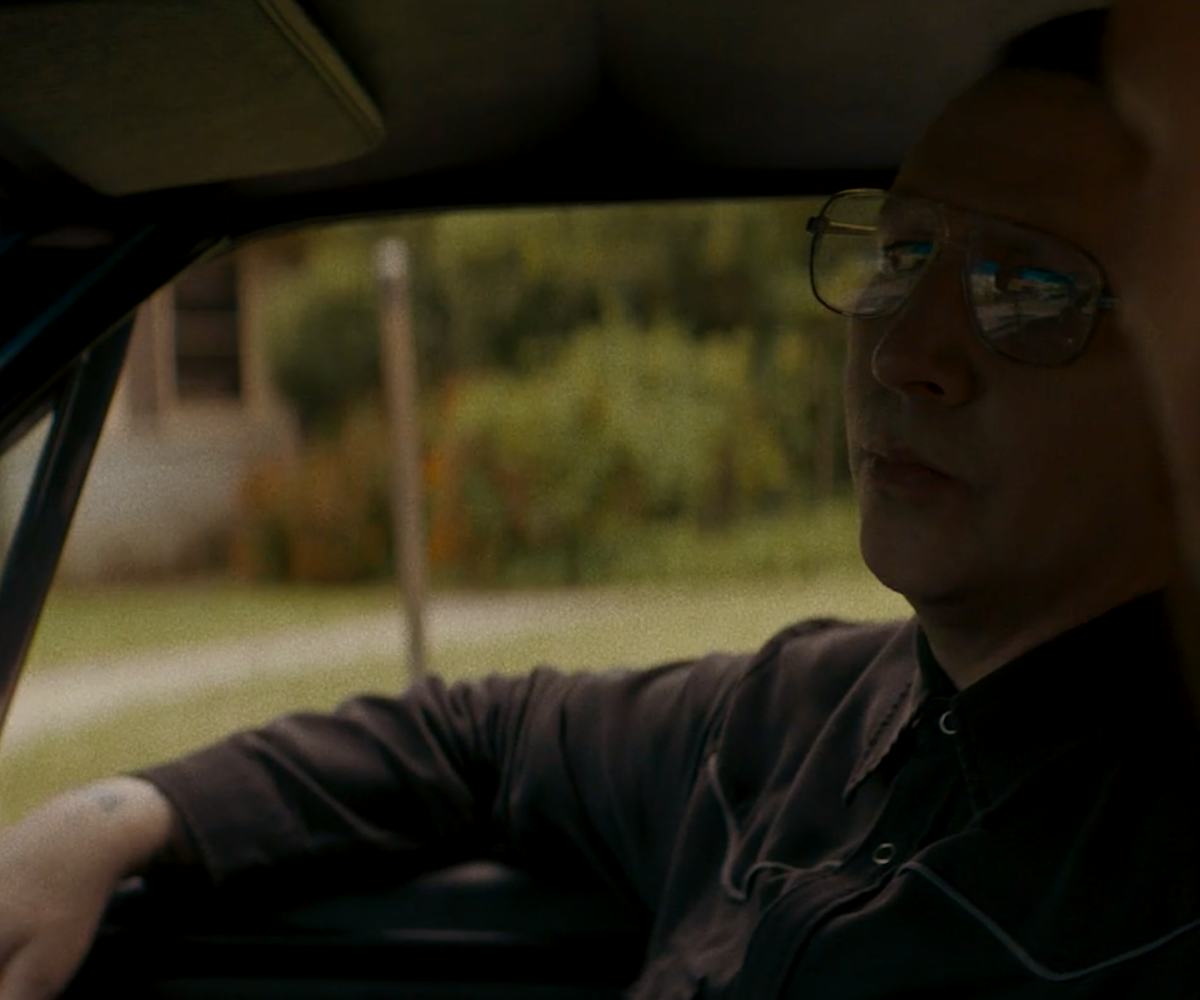 Screenshot from Vimeo
Watch Marilyn Manson Play A Bible-Thumping Hitman In First 'Let Me Make You A Martyr' Trailer
"You ever kill a man with your bare hands?"
Goth god Marilyn Manson has dabbled in acting for a while now, playing everything from a deranged club kid in Party Monster to an amoral surgeon in the TV series Salem. His latest role as a Native American hitman in the upcoming film Let Me Make You A Martyr has courted controversy, but his performance has earned him high praises already. Now, the horror film has finally gotten a first trailer. Check it out, right here:
Written and directed by duo John Swab and Corey Asraf, the project was crowdfunded on Kickstarter and has been in production for the better part of a year. "We set out to tell a story that was true to us and our struggles with addiction and abuse. After 10 years of dreaming and never giving up, we are thrilled to finally share this film with the world," they said.
According to Dazed, Let Me Make You A Martyr tells the twisted tale of Pope, a hitman hired to kill a client's son, Drew, after Drew fell in love with his adopted sister. Manson's casting in the role, which some considered racially insensitive, garnered criticism when it was announced. Manson has since responded, saying, "I am part Indian. I really didn't have to change too much about myself physically. I already had just shaved my hair to a Mohawk and it's black already, so without being stereotypical, that seems like the character would have that if he was part Indian. I think originally they had envisioned someone with long black hair."
"I just had to observe the level of poverty and, I guess, white trash element to the story," he added. "The house where my character lives, sort of on a swamp on a reservation, looked like a combination between Texas Chain Saw Massacre and Apocalypse Now. It was pretty epic. Just seeing that, I knew where to go."
Let Me Make You A Martyr is garnering strong reviews from horror sites already, many of whom have noted the material's density and emotional complexity. "[Swab and Asraf] are interested in raising questions, not a body count, making the film a curative for the type of slick, trigger-happy crime thrillers so prevalent today," said Bloody Disgusting critic Patrick Cooper.
The timing of the release of Let Me Make You A Martyr  somewhat coincides with the debut of Manson's next album, first named Say10 and later retitled Defiant. The movie will be made available on VOD services June 6th, the new LP will be out shortly after that on July 9th.