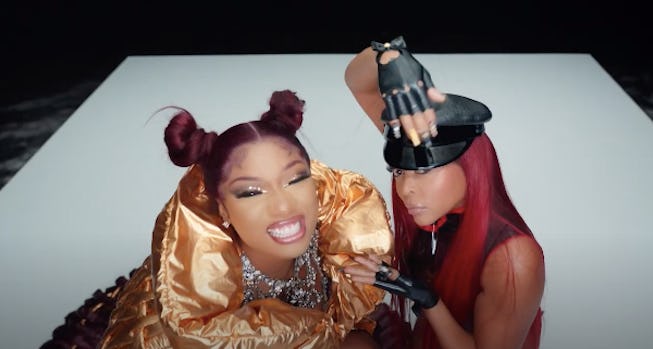 Screengrab via YouTube
Megan Thee Stallion And Taraji P. Henson Celebrate Their Curves In 'Body' Video
Good news! Megan Thee Stallion's new album is out on Friday, and new single "Body" got a full visual treatment from director Colin Tilley.
The simple clip shows Megan rapping and dancing in various figure-hugging outfits alongside her dancers — including a few surprise cameos from Taraji P. Henson, Jordyn Woods, and Blac Chyna. The song is beyond body-positive, and as Megan explained during a livestream premiere of the video for the YouTube Originals' RELEASED series: "You're going to see all body shapes, a lot of strong women doing the damn thing. Just being confident and owning their bodies and their sexuality."
The song itself is a crisp 3 minutes of bouncy beats and self-confident lyrics expounding on the beauty of a curvy body-ody-ody.
Watch the video for "Body" below.