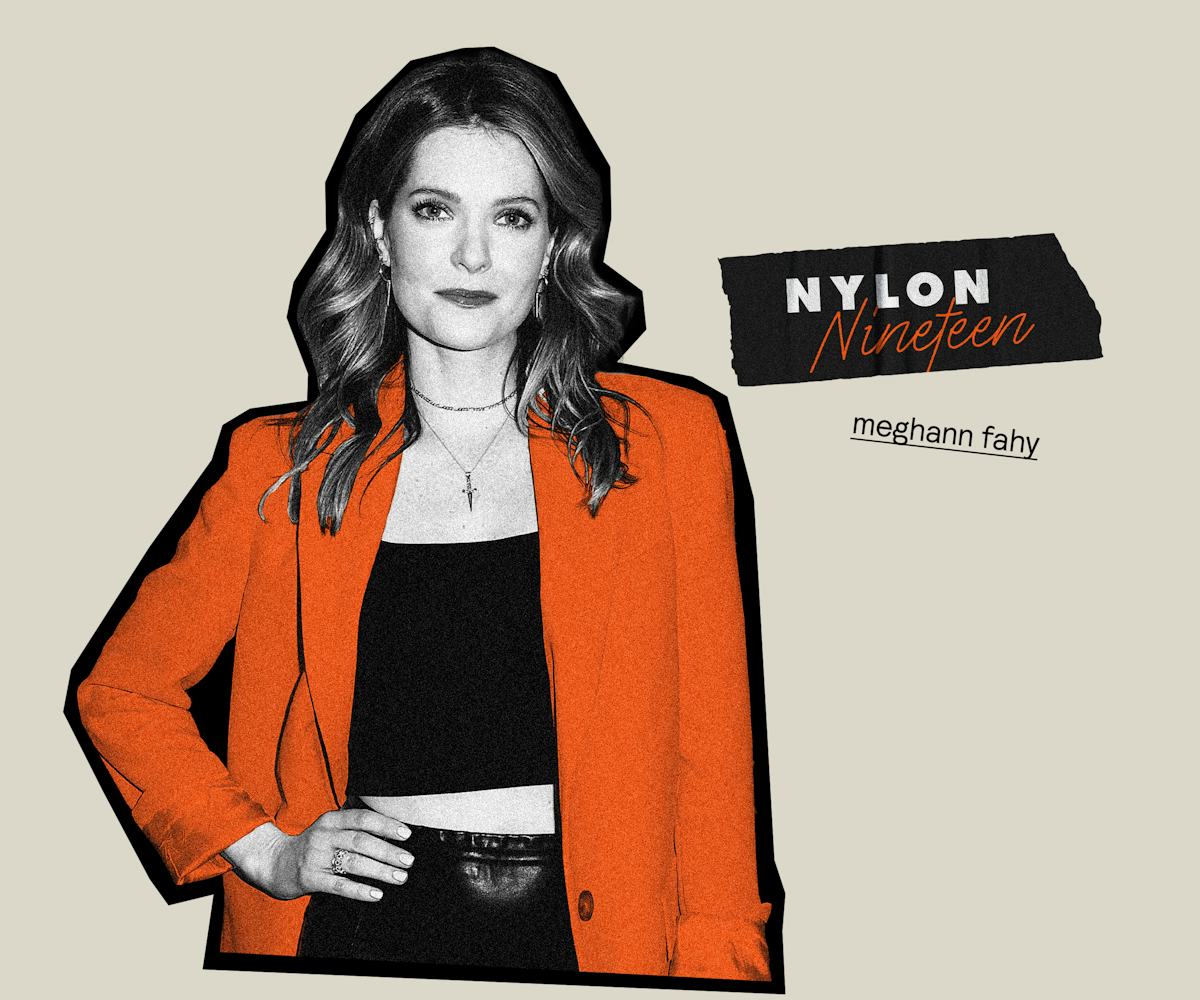 Meghann Fahy's Best Concert Story Involves Avril Lavigne and A Strawberry Donut
The Bold Type actress talks her first concert, emo away messages, and beauty tips.
For the past six seasons, Meghann Fahy has lit up our television screens as Sutton, the effervescent, determined fashion stylist on Freeform's magazine world-based dramedy The Bold Type. That's six seasons of some truly over-the-top fashion — from stilettos at 9 a.m. to a one-of-a-kind high-low wedding dress in Season 5. Off-screen, when asked about her own favorite red carpet stars, Fahy had only one answer: Harry Styles. Can you blame her?
Now midway through its final season, this summer will see the end of The Bold Type and, unfortunately, Fahy's delightful Sutton. But before Scarlet shuts down the dot com for good, Fahy takes on the NYLON 19 here, talking everything from Avril Lavigne to her most memorable (and worst) first date.