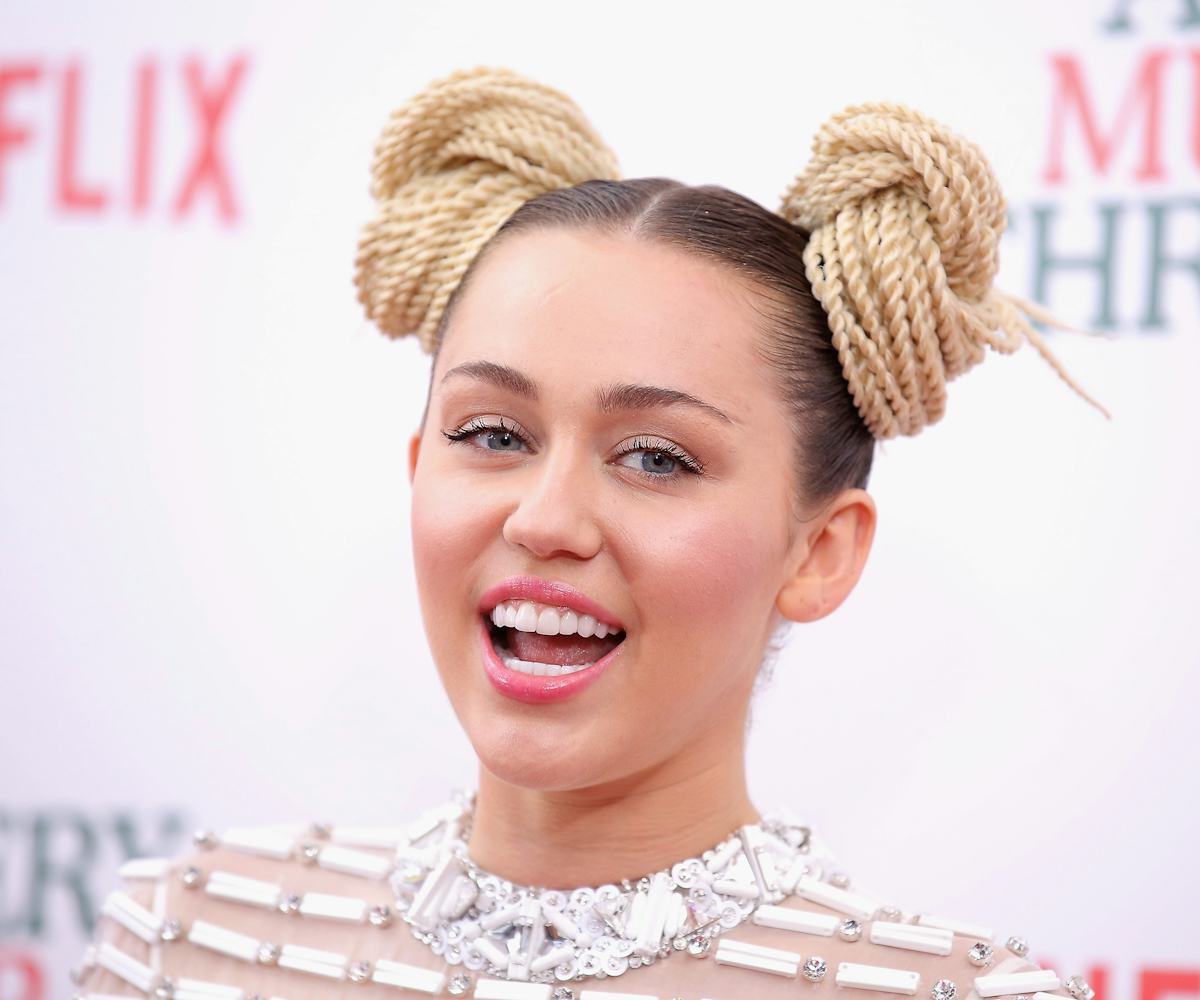 Photo by Jemal Countess / Getty images
Miley Cyrus Is Joining The 10th Season Of NBC's 'The Voice'
'The Voice' Just Became Must-See TV
After landing pop music deities Taylor Swift and Rihanna to act as key advisers in seasons past, it was only a matter of time before The Voice convinced Miley Cyrus to shepherd the next generation of hopefuls as only she can. On Wednesday, the singer took to Instagram to announce that she'd be tackling the role of key adviser on NBC's ultra-popular talent competition, in the most Miley way possible. 
Yes, that's her, introducing Christina Aguilera's famous red button to her famous red tongue. "Lickin @xtina buttonz! @nbcthevoice #keyadviser #season10," Cyrus wrote. Since fully embracing her persona as pop music's resident enfant terrible, Miley has become just known for her ability provoke, as she has her ability to sing, which may lead some to ask why a competition who's main agenda is finding undiscovered vocal talent, would ever enlist the help of someone as salacious as Cyrus.
Well, to shed some light on that, here's NBC's official statement: "When Miley speaks everyone pays attention.  Our artists are very lucky to have the benefit of her instincts and wisdom. Our viewers will be treated to an inside look at one of the brightest minds in music and the entertainment industry who is at the forefront of pop culture."
Season 10 of The Voice premieres February 29.