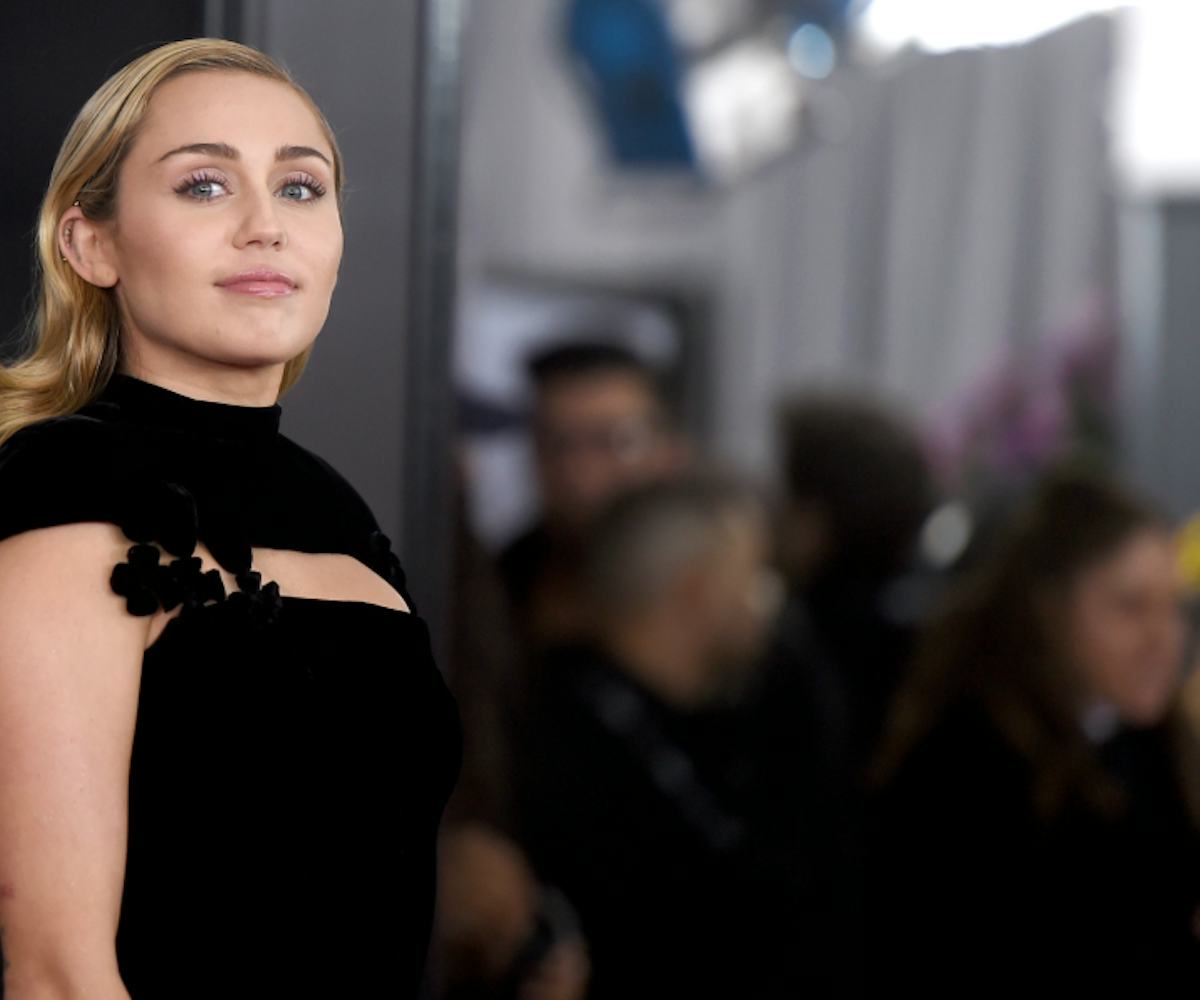 Photo by Jamie McCarthy/Getty Images
Miley Cyrus Takes Back Her Apology From That 2008 'Vanity Fair' Photo Shoot
Well, it's been a decade, but we finally know how Miley Cyrus really feels about her infamous Vanity Fair photo shoot with Annie Leibovitz—and turns out, she's not sorry after all.
In case you forgot, back in 2008, a then 15-year-old Cyrus posed for a portrait wrapped in what looked like a sheet, with her back exposed. The shoot, which was published alongside the star's interview with the magazine, quickly became controversial. In the photo's caption, the singer and actress was quoted as saying she didn't think the shoot would be considered controversial. "No, I mean I had a big blanket on," she said, adding, "I thought, 'This looks pretty, and really natural.' I think it's really artsy."
According to Billboard, a Disney spokesperson commented on the situation at the time, stating, "Unfortunately, as the article suggests, a situation was created to deliberately manipulate a 15-year-old in order to sell magazines."
Shortly thereafter, Cyrus released a statement to deal with the controversy as well:
I took part in a photo shoot that was supposed to be 'artistic,' and now, seeing the photographs and reading the story, I feel so embarrassed. I never intended for any of this to happen and I apologize to my fans who I care so deeply about.
On Sunday, however, Cyrus (while on a spree of sharing some truly adorable throwback photos) took the apology back.
"IM NOT SORRY," Cyrus tweeted, alongside a photo of the front page of the New York Post about the photo shoot (the headline read "MILEY'S SHAME" in giant letters). The tweet continued, "Fuck YOU #10yearsago."
Some fans on Twitter pointed out that Cyrus should never have been made to apologize in the first place.
It's kind of wild to think that this much controversy could come from a little bit of exposed back, but it's refreshing that Cyrus isn't afraid to say how she really feels now—even if it is 10 years later.