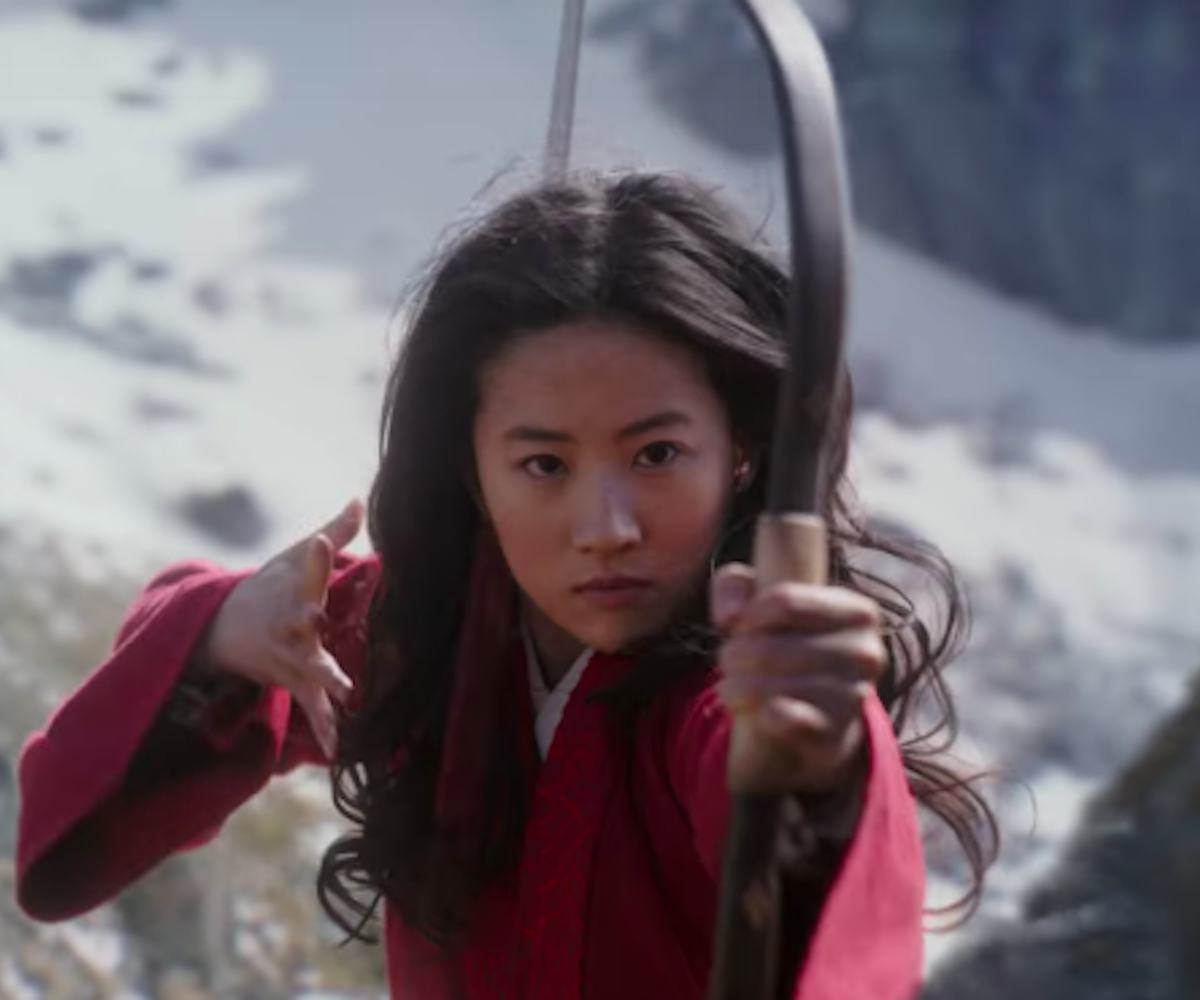 Walt Disney Studios
Disney's Live-Action "Mulan" Trailer Sticks Close to Its Origins
Our heroine is still mysterious as the dark side of the moon
The new Mulan live-action remake may not feature any full musical numbers or a tiny red dragon voiced by Eddie Murphy, but the film's first full trailer, released on Thursday, indicates it will be just as lively as the beloved 1998 animated original.
Like many of Disney's recent live-action remakes, the story appears to stick largely to the same script, save for a few updates. Mulan, played by Chinese-American actress and singer Yifei Liu, is set up by a matchmaker with a random man she feels obligated to marry — that is, until a greater destiny presents itself when the threat of an impending invasion requires each household to send a man to fight in the Imperial Army. Mulan poses as a man to fight in place of her ailing father and becomes the honored warrior that he once was.
This new version also includes a new character — a witch played by iconic actress Gong Li — who Mulan will also have to face as she trains to become swift as a coursing river, and mysterious as the dark side of the moon. Mulan will hit theaters in March 2020, and you can watch the trailer below.