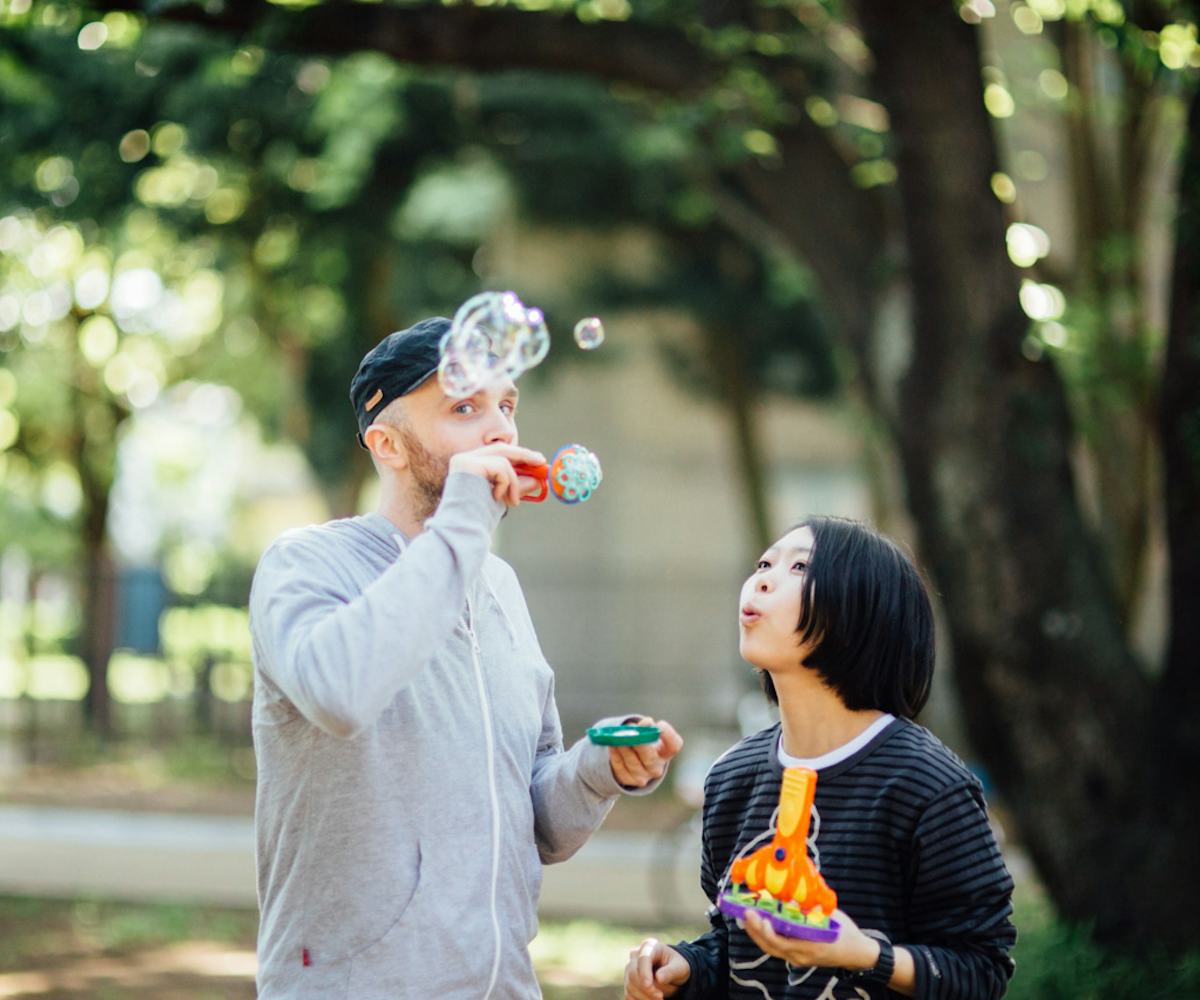 Photograph by Takehito Goto
Get "Lost" In Nemui Pj's Dreamy New Single
Wednesdays can be rough, but luckily, dream-pop duo nemui pj are here to help you get through those hump day blues. Inspired by their mutual love of making music in their pajamas, the duo's new single, "lost," is a minimalistic, pop daydream. And today, NYLON is premiering the single, guaranteed to get you out of your midweek funk.
Nemui pj consists of U.K. producer, kidkanevil, and Japanese artist and composer, Noah, who first met when performing at a show in Tokyo. Shortly after, kidkanevil remixed a piano piece from Noah's debut album, Sivutie, marking the start of their collaborative friendship in producing lush pop music that made listeners question if they were awake or still dreaming. 
With the help of a portable synthesizer, pj continues to explore those half-asleep, sweet, hazy moments of unrest through their music. 
"We wanted the EP to have a particular character and consistency in terms of the production, and 'lost' was one of the first ideas we worked on that felt like the beginnings of a sound," they say of the track and the forthcoming EP, Pumpkin. "Lyrically and conceptually, we discussed Where the Wild Things Are a lot, which became something of a theme for the EP, but is probably referenced the most directly on this track." 
The duo's EP, Pumpkin is out August 11 via flau. Pre-order it here, and stream the hazy track, below.