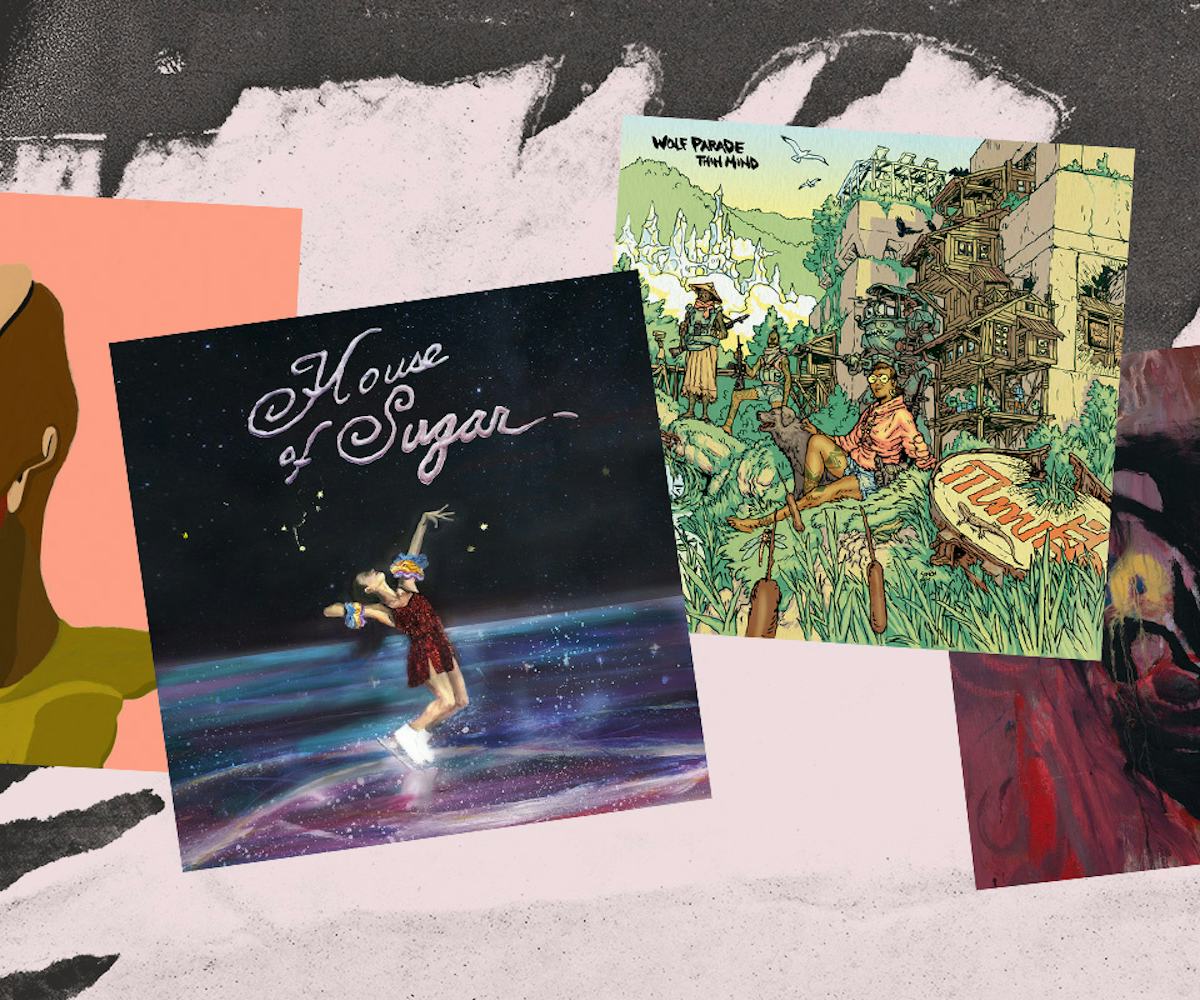 7 Recent Albums That Sound Like They're From The '90s
If you're missing the sounds of your youth, make a note of these releases
If your musical taste hasn't evolved much beyond what was burned onto your early mixtapes from the' 90s, you might actually have science to blame. Using data from Spotify, The New York Times claimed that at approximately the age of 14, our musical taste is learned and set. The sounds and rhythms that we registered as euphonic at that age became a part of us, not only influencing our musical inclination but defining it. The data obtained by the study shows that the songs that we loved the most when we were 14 are still loved the most by us. AKA: If you were around the age of 14 when Truly Madly Deeply by Savage Garden came out in 1997, you still might be the album's number one fan.
So if you find that you're on a low-key constant scan for rough, emotionally-charged vocals, distorted guitars, aggressive basslines, and angsty (yet precise) drums, it's partially because it rocks, but also because you were deeply programmed by the likes of such sounds and now you're on a lifelong mission to re-find them.
Luckily for us, contemporary musicians are still making new music that hits many of the same notes our favorite songs from the '90s so aggressively yet, poetically plucked. Here, a list of recent music that will touch a very special place in your forever '90s teen heart.
Lies, Lies, Lies Lies (2020)
Lies Lies' self-titled debut indie rock album was released on Jan. 31. The first single that was released from it, "90s Kid," isn't just self-aware but also prescriptive. As the title suggests, the song is a celebration of the decade's sounds, and opens with a bassline reminiscent of Red Hot Chili Peppers that slowly lures you toward a wave of soft, raw, vocals that wraps around you like a melodic growl. The chorus arrives at a distance with a haunting quality that allows you to jump in for the recurring refrain, embedding the hook into your DNA. This track would blend in perfectly on a mixtape featuring Radiohead and Portishead, and the rest of the album boasts a similar theme: hurt but hopeful, melancholy at its most enjoyable.
DIIV, Deceiver (2019)
DIIV's Deceiver only runs 44 minutes but manages to encompass a vast range of depth that really slows down time. It's a classic shoegaze record, featuring delicate, yet brooding electric guitar paired with dreamy vocals that swirl around your head with balance and purpose. The ride pattern and steady bass carry you through the album like a heartbeat, providing just enough structure to stay focused, and enough freedom to daydream while listening. You'll want to follow it up with My Bloody Valentine or Smashing Pumpkins to keep the cerebral grunge ballad going.
(Sandy) Alex G, House of Sugar (2019)
"Bad Man" appears on the band's new album, House of Sugar, but if it was hidden in a mixtape alongside Ben Folds, Elliott Smith, Bright Eyes, or Built to Spill, it wouldn't sound like a track from the future. At times, the album features vocals that sound like reverberating guitar strings, oscillating between airy and substantial. Throughout, the lyrics are fit to score indie movie scenes or standalone poems, and the sometimes folky guitar progressions will give you the perfect mojo to drum your thumbs to on the steering wheel as if you were driving to high school. It's hard to stay in the moment while listening to House of Sugar because what the nostalgia provides is both triggering and peaceful.
Lower Dens, The Competition (2019)
If you listened to The Walkmen on your Discman, you'll swoon for Lower Dens' newest album. The Competition is a combination of shoegaze and indie-rock, with synth-heavy songs, like "Young Republicans," so energizing, it might remind you of the kind of thing a throwback club kid would dance to. The vocals are clear and polished but gentle enough to fade into the atmospheric production with some pointed lyrics that stick with you. If it were the '90s, you'd have trouble choosing just one for your Away message.
Cloud Nothings, Last Building Standing (2018)
Mosh pits are still alive and thriving. This screamo grunge band is currently touring their 2018 album Last Building Standing — an ironic title because the tracks are so energizing and euphorically destructive, it's hard to imagine that any building they play in would be left standing. Think: Tokyo Police Club, Kurt Vile, ransacking your childhood bedroom after getting dumped, and the first concert you went to, feeling exhausted and enlightened when you left, with no voice the next day to prove it.
Wolf Parade, Thin Mind (2020)
Wolf Parade's new record pairs so well with the sounds of The New Pornographers and Broken Social Scene that it's hard to believe it's just been released. That said, Thin Mind is very much contemporary in that it lyrically blasts us for being screen-obsessed static beings and challenges us to be in the moment and be present. While its '90s influences are sometimes overpowered by more '80s synth sounds, the kitchen sink instrumentals are there, and the roaming angst carries the narrative through the album. When you're done listening to it, you might not want to look at your phone for a while.
… And you Will Know Us By The Trail of Dead, X: The Godless Void and Other Stories (2019)
This record sounds like it's from the '90s because this band started in the '90s; it is the perfect combination of nostalgic and upgraded. They still sound like themselves — brooding electric guitar solos, decorated with feedback and sound bites that you can get lost in, and powerful rock vocals that lasso you back in every time your mind starts to wander too far. If you loved this band in the '90s, you'll still love them now.