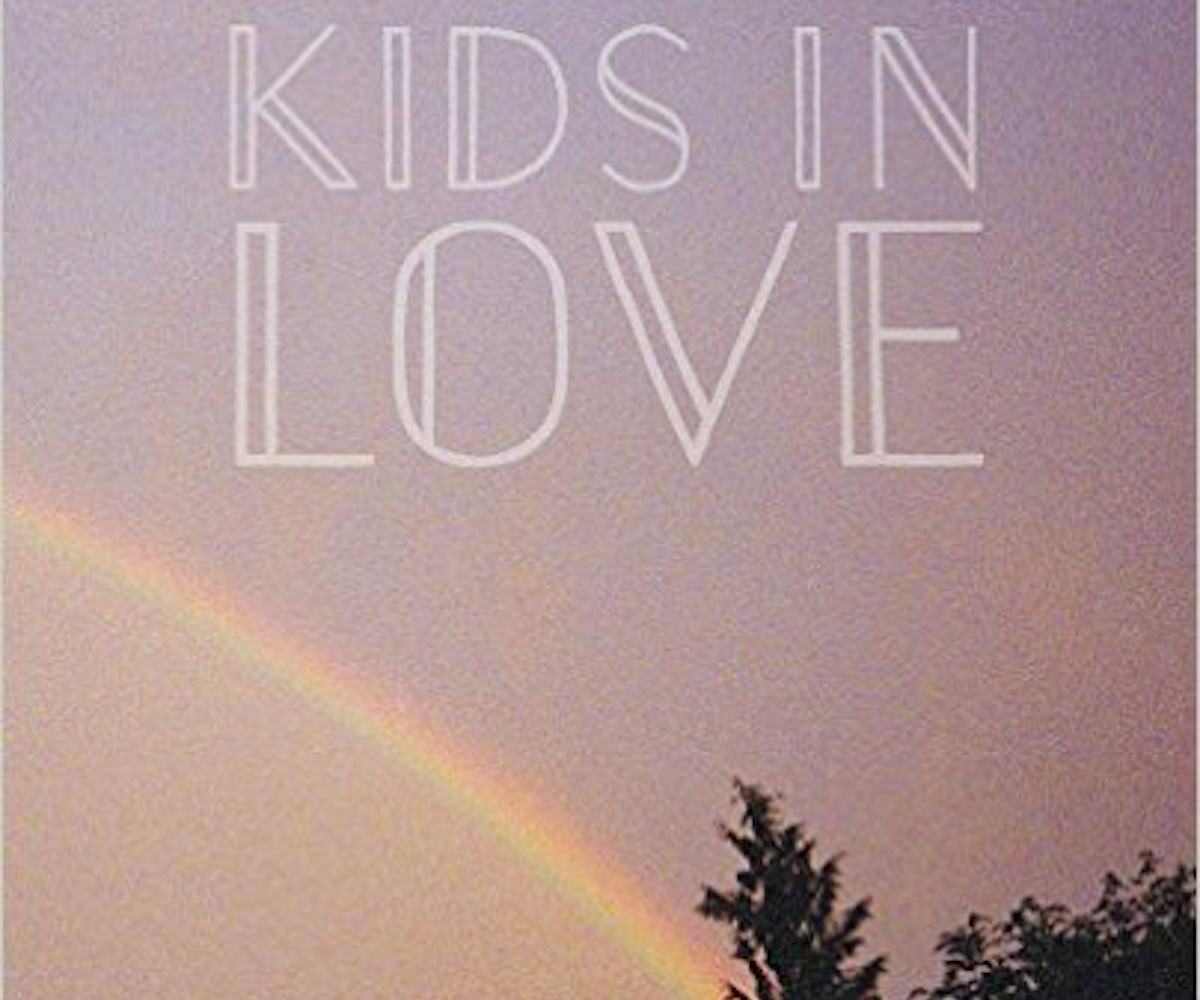 Photo courtesy of Aperture
Photographer Olivia Bee Talks About The Inspiration Behind Her First Book 'Kids In Love'
"I made the book out of pictures that are so close to me."
Olivia Bee has been taking photos since she was 11. Following some original frustration with the medium, Bee started shooting pictures of everything around her—stuffed animals, family, and friends. This is what most of the work in Bee's debut book, Kids in Love, looks like. Now 22, Bee has been commissioned by too many brands to count, ranging from Hermès to Disney. Whether she is working for herself or for a major brand, her photos always capture the intensity of the moment and the joy of being surrounded by others. Whether it be sneaking out of windows, skinny dipping, or faceless lovers holding each other in a bath with murky water, Bee's images project the energy of these moments. We caught up with Bee to talk about her debut collection of photos and the mood distilled within them. Read our conversation in the interview, below.
With such a large body of work, how did you choose what to include in Kids in Love?
I don't really know why I'm making something while I'm making it, but when I take a step back after time has passed, I realize why I made what I made. I've always had my favorite photos, and known which photos told the story I wanted to tell the best. There's one way to tell a story, and these are the images that tell that story.
The book is so beautiful even outside of the photography. I love the silver-edged paper, the fonts used, and the jewelry at the beginning of each chapter. How did you choose these 
elements?
I worked with really great designers but a lot of the ideas were my own. I knew that I really wanted it to be a book that was cloth on the outside with no dust jacket. I wanted it to be very clean, very streamlined, a classic design but sort of eccentric. The gilded edges were an idea between me and my editor. I knew I wanted the front to have silver or maybe sparkly white text, but silver looked better and then we got the gilded edges to match. I'm also really inspired by religious art so the gilded edges were kind of a reference to the Bible. Like a teen Bible [laughs]. I think the rainbow image on the cover embodies both bodies of work really well, it's a symbol of a dream that is real life. When we first started editing the book, I knew that I wanted the pagination to be more normal, it was kind of funky work. It's all aesthetically pleasing, but a lot of it is kind of a mistake, so we needed to have the pagination reflect that.
Were there any books that inspired you in particular with the way you designed Kids in Love?
I always go to the New York Art Book Fair, and I had gone right before we were finalizing the design of the book. There's no book in particular, but I really like books without dust jackets, and I knew I wanted it to be hardcover. I wanted it to be accessible and small enough that it could be intimate and you could fit it in your bag. That also relates to the pricing—I wanted kids to be able to buy it or parents to buy it for their kids. I wanted it to be accessible to a lot of people so that has a lot to do with the size.
So much time has passed since you took some of the photos in this book. Do you feel at all detached or like a spectator when looking at certain photos?
Definitely, it's really weird. I've kind of gone through a mourning process as I've released the book just because I'm mourning a part of myself. It's work that's part of what defined me, and what started to get people to talk about my work and what led me to getting jobs. It doesn't really feel like mine anymore. The work in the book is all very close to me and they're all very close memories, but when I look at it as a whole I am telling a story out of these honest moments. To have people say, "I love your book. I picked it up at The Strand" and to see people tagging me in pictures on Instagram of the book is so crazy because I did hold it so close to me and I made the book out of pictures that are so close to me. Now they're not mine anymore. It's a crazy feeling.