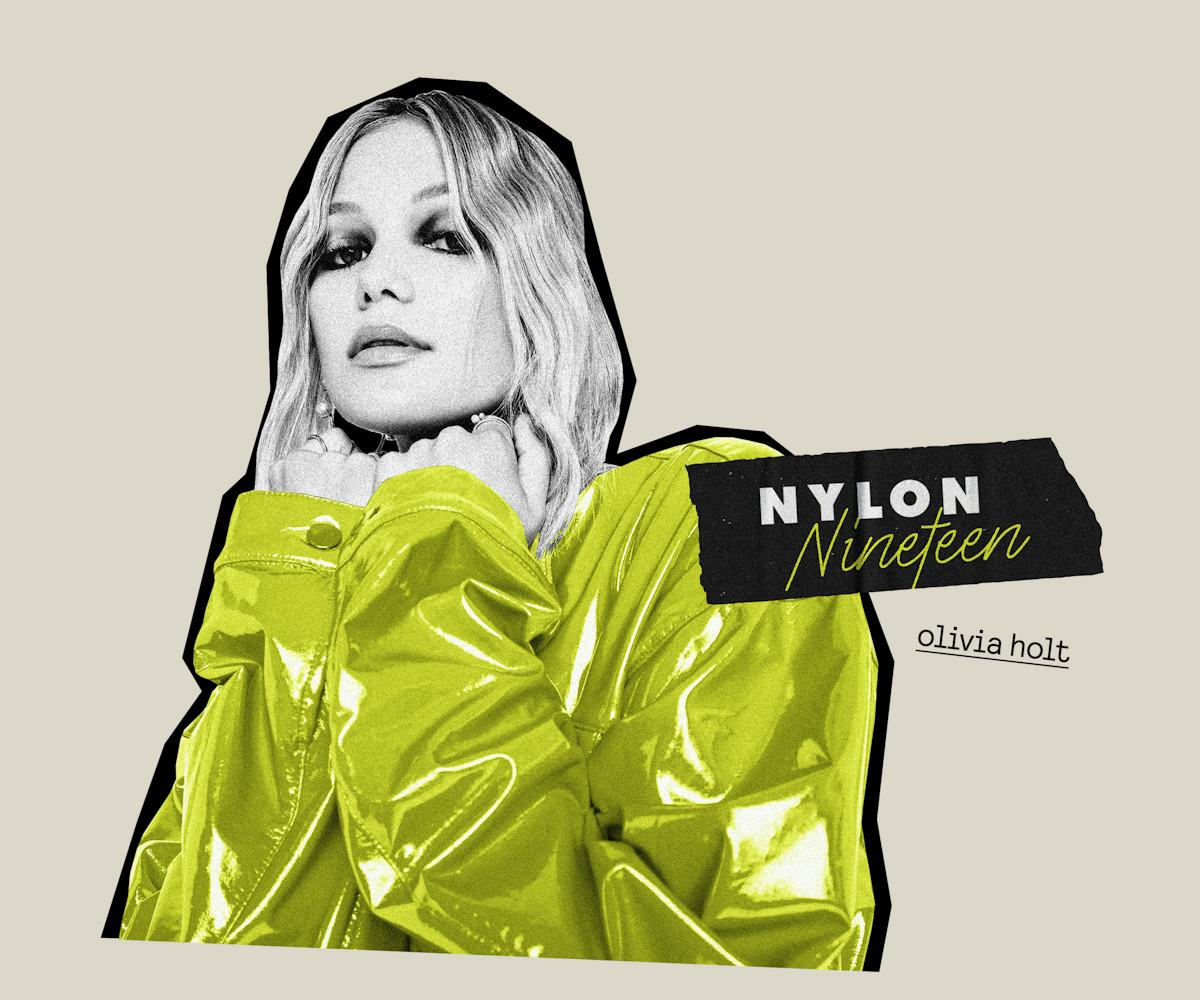 Olivia Holt On Her Song "Love U Again," Ghosts & Blake Lively's Met Gala Fits
The actress and singer definitely felt "ghost energy" while filming "Cloak + Dagger."
Olivia Holt is in the middle of shooting Cruel Summer, the new Jessica Biel-produced Freeform series, when she hops on the phone one recent afternoon. The actress, best known for her role as Dagger in Marvel's Cloak + Dagger, has relocated to Dallas, Texas for the time being to finish up filming for Cruel Summer's first season after it was pushed due to the pandemic.
"It is different," she says of the atmosphere on set. "It's definitely not the same as before [COVID-19], but it's fun."
Holt has been gradually making a name for herself on the Hollywood circuit since she was 14-years-old and starring in the Disney XD show, Kickin' It. Cruel Summer, her latest gig in which she plays lead character Kate, will see her step into the thriller genre as the show explores how a mysterious abduction impacts the community of a small Texas town.
Over the years, Holt has also ventured into making music, releasing her debut EP, Olivia, in 2016. Now, four years later, she's gearing up to share a "new era of music," starting off with her newest single with producer R3HAB, "love u again." The track is a breezy, EDM-inflected single that's so immediately hummable, one might almost miss its moody lyrics: "I don't want to be friends/ Don't wanna see nobody touch you."
Ahead of more new music Holt hopes to release before the end of the year — songs that she describes as "true and authentic to what I've experienced or what I want to experience" — the actress and singer gets candid about being a Leo, feeling spooked by ghosts while filming Cloak + Dagger, and swooning over Blake Lively's Met Gala gowns.