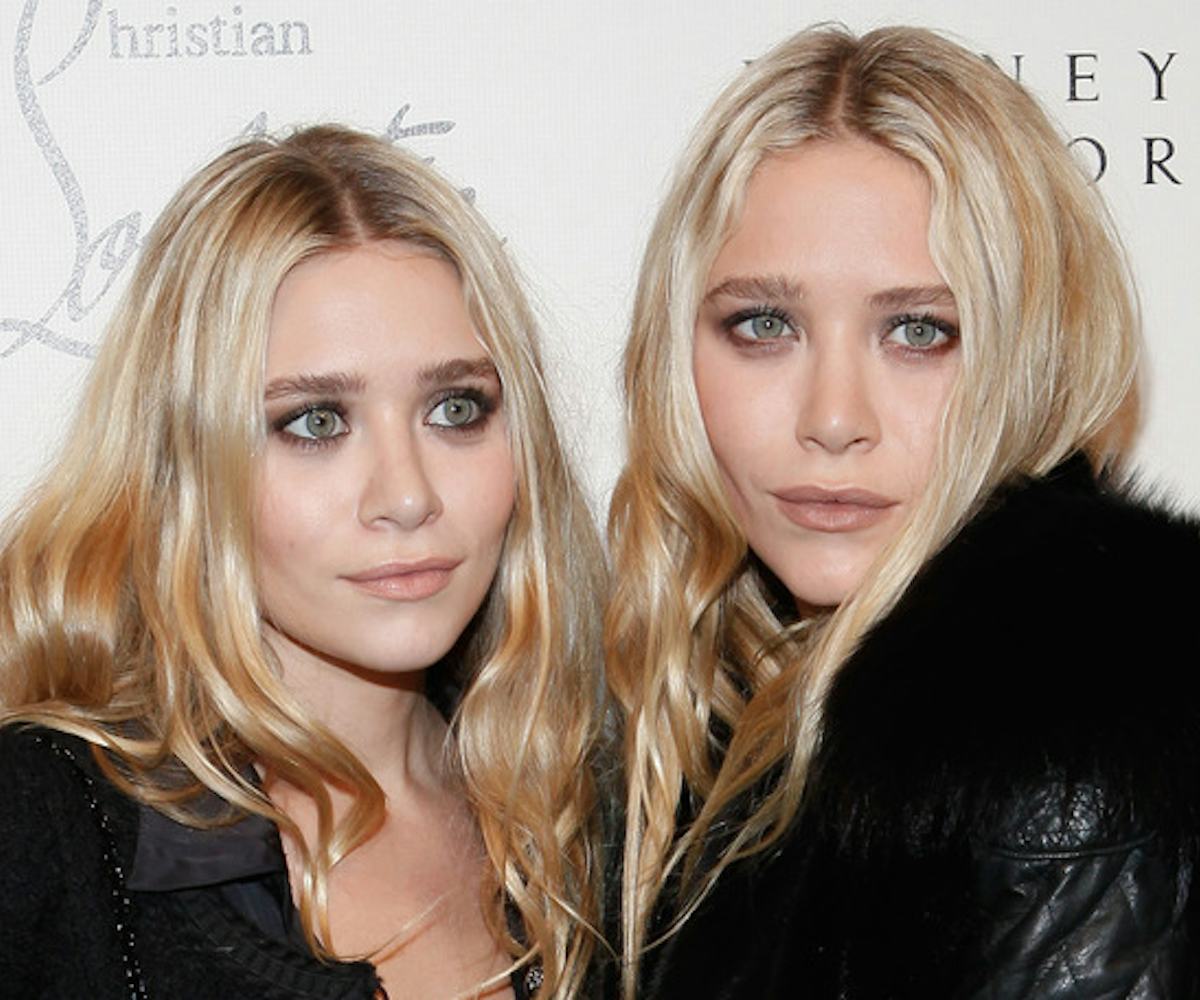 Photo by Cindy Ord via Getty Images
The Olsen Twins Don't Want To Guest Star On 'Fuller House'
The creator "gave up" on asking.
Mary Kate and Ashley Olsen once played Michelle Tanner, the darling of the Tanner household in beloved '90s sitcom Full House. But the past is the past, and the Olsen twins have firmly put theirs behind them, as Fuller House creator Jeff Franklin so defeatedly revealed.
Back when Fuller House was still a discussion, there was an ongoing back and forth as to whether the Olsen twins would join the cast, most of whom returned for the reboot. The twins, however, ultimately decided to pass on the opportunity, which wasn't too surprising considering they're wildly successful in fashion and one of them married the half-brother of a former French president. And while the show came up with some (fairly accurate) excuse that Michelle is running a fashion empire in New York City to account for her absence, they did manage to throw in some shade.
And though we, too, agree that committing to an entire series must be daunting, the Olsen twins apparently have no interest in even making a tiny guest appearance in the Tanner home.
"Personally, I've given up asking them," Franklin shared in an interview with TVLine. "The door is open, but I'm not going to be calling them anymore to invite them. They just don't seem interested in coming. It's been three years of invitations, so they know the door is open. It's up to them to decide if they want to come play or not."
It appears Franklin's stopped getting his hopes up, but he does clarify (twice!) that the door is open. Maybe he'll have better luck in another reboot.