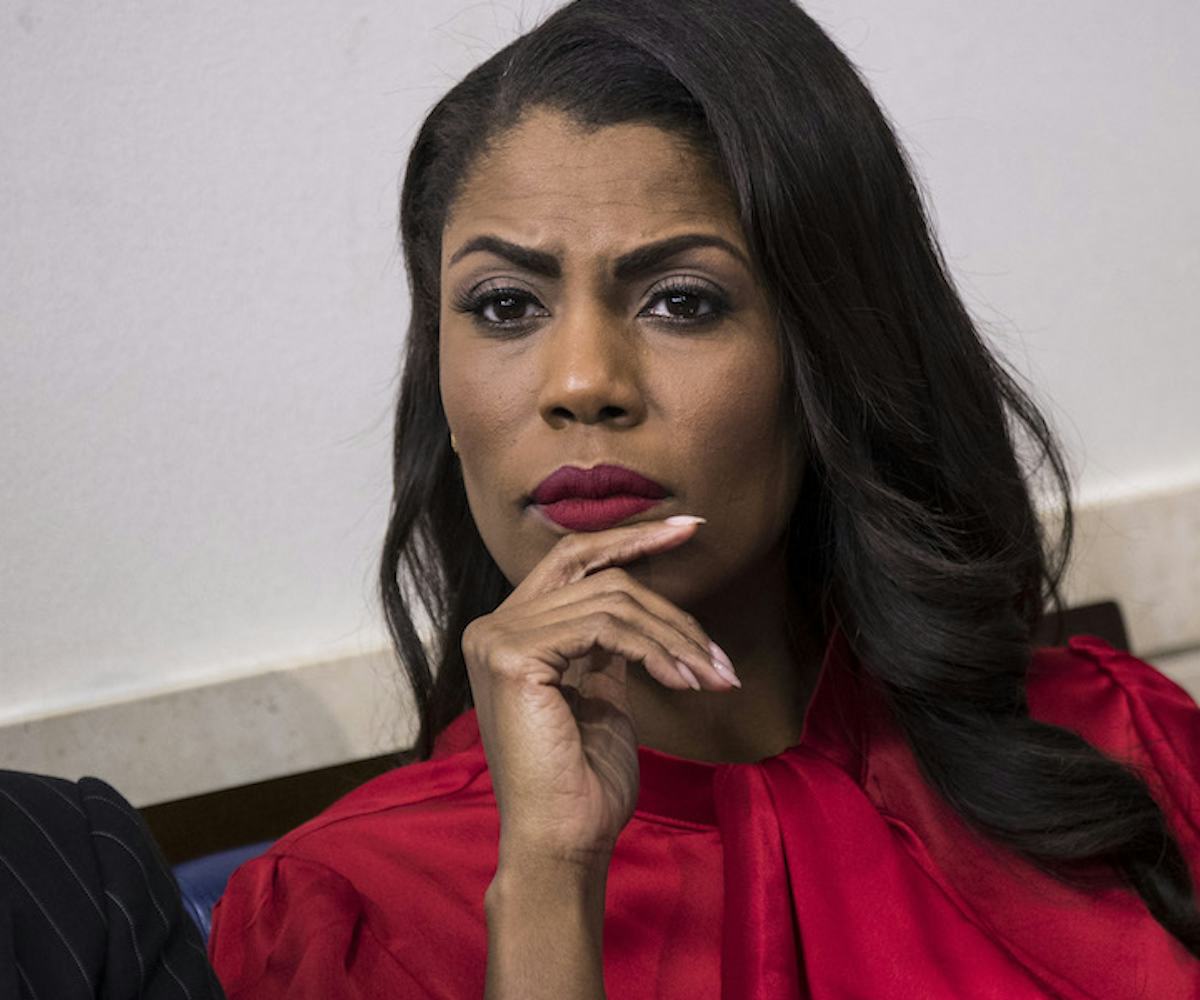 Photo by Drew Angerer/Getty Images
Omarosa Teases White House Tell-All Book On 'Celebrity Big Brother'
"I have to tell my truth"
Omarosa Manigault has successfully sustained a career as a reality TV villain for more than a decade. Her nefarious pursuits somehow landed her a prominent position in President Trump's team, putting the scheming star at the center of serious controversies with global ramifications. Omarosa had a confusing send-off from the White House, which may or may not have ended in her being physically dragged off the building's premises. Now, back on reality television in the currently running season of Celebrity Big Brother, Omarosa has been spilling political tea. Most recently, she's been teasing a tell-all book to get revenge on Trump for embarrassing her on an international stage.
According to Deadline, Omarosa began dropping hints about a massive book project in which she plans to expose the inner workings of the White House.
"I'm thinking of writing a tell-all sometime," she said to a housemate. "[Trump]'s going to come after me with everything he has. Like, I'm going up against a kazillionaire."
"I have to tell my truth," she continued. 
I'm tired of being muted. All the stuff that I just put on a shelf somewhere out of loyalty — I've been defending somebody for so long, and I'm now I'm like, 'Yo, you are a special kind of f*cked up, and that special breed, they're about to learn all about it.'
Omarosa also described being let go from Trump's team as similar to being "freed off a plantation," saying she faced a particular set of indignities as the only black woman on his staff. 
Omarosa has previously discussed the drama of Trump's presidency on the show, even hinting that "somebody" in the White House is "sleeping around with everybody."
Look, we all love a bit of gossip and would love to see Trump humiliated, but how this is not being considered a blackmail risk by our government is beyond our comprehension. 
Watch the full clip of Omarosa's comments below.