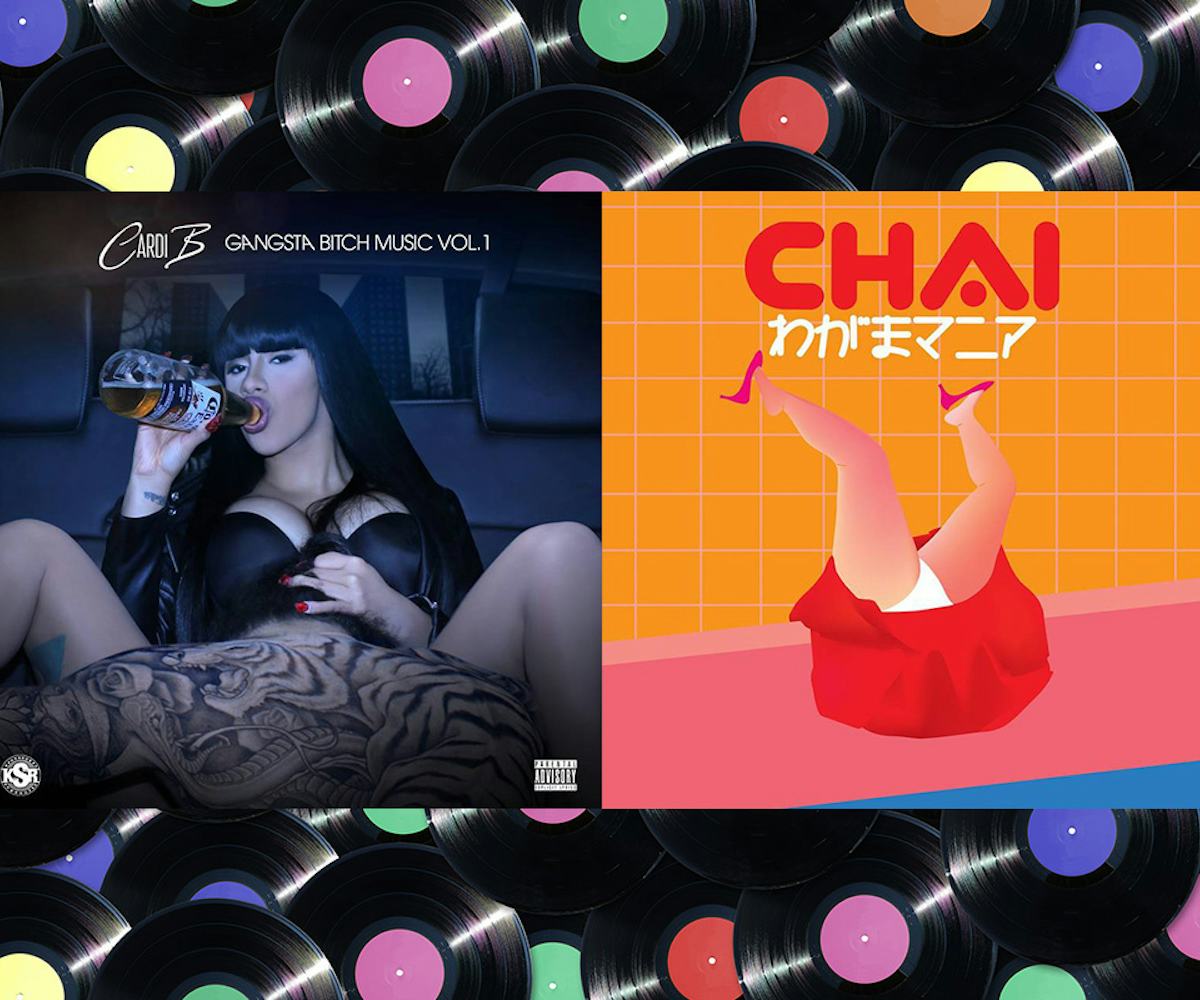 Courtesy of RSD
Your Guide To Record Store Day Black Friday 2019
Lizzo's 'Coconut Oil'? Say no more
It's nearly time for part two of Record Store Day 2019 as Black Friday quickly approaches. After hitting the mall early Friday on Thanksgiving evening, grab a quick nap before heading back out to your local record shop to snag all the must-haves for the audiophile in your life. As usual, Black Friday RSD is filled with plenty of first pressings in fresh colorways, from vintage hip-hop classics to first editions of recent pop hits.
Rest assured, you won't have to read through the long list of releases to find out what to fight for come November 29. Below, we've rounded up all the best vinyl hitting the shelves on Black Friday to add to your collection, including Cardi B, Nas, and more.
Gangsta Bitch Music Vol. 1 - Cardi B
Quantity: 2000
This record walked so Invasion of Privacy could run, so you best secure it now.
Stillmatic - Nas
Quantity: 3000
This classic album will be available on vinyl for the first time since its release in 2001. Even better, for RSD the 2XLP is pressed to a limited edition silver vinyl.
WAGAMA-MANIA - Chai
Quantity: 350
Are you ready to throw hands for this special picture disc release from the coolest up-and-coming J-Pop act around? We are. So, step aside if you see us in line on Black Friday.
On The iPhone - Jenny Lewis
Quantity: 3000
Why yes, this is a vinyl pressing of Jenny Lewis' iPhone demos for "Rabbit Hole" and "Standing In The Doorway" recorded for her incredible 2019 album On The Line. And yes, you need it.
Stay (I Missed You) 25th Anniversary - Lisa Loeb
Quantity: 800 (RSD Limited Run / Regional Focus Release)
Celebrate 25 years of scream-singing along to Lisa Loeb's debut with this super limited-edition color vinyl. In addition to "Stay," this 12" features live recordings of "Waiting For Wednesday," "Truthfully," and "I Do."
Coconut Oil - Lizzo
Quantity: 5500
Adding this record — pressed to opaque white vinyl with a coconut-scented insert, no less — to your collection is the ultimate act of self care.
Neighborhood #1 (Tunnels) - Arcade Fire
Quantity: n/a
Arcade Fire's first single ever will once again return to vinyl, for the first time since the original 7" — of which only 1500 copies exist — was pressed in 2004. Though stans can still fight for the 2004 version, an exact replica will now be available beginning on Black Friday.
14:59 - Sugar Ray
Quantity: 2000
We'd be lying if we said this record wasn't a top priority. 14:59 will be available for the first time on vinyl since its initial release, now remastered and in a shiny red hue.
Holiday-ish - The Regrettes ft. Dylan Minnette
Quantity: 2000
If you love Christmas and love love, this is the ideal holiday vinyl to add to your wishlist.
Never Really Over/Small Talk - Katy Perry
Quantity: 4000
The singles that have us ready to stan Miss Katy Perry once again are now going to be available in an appropriately retro format.