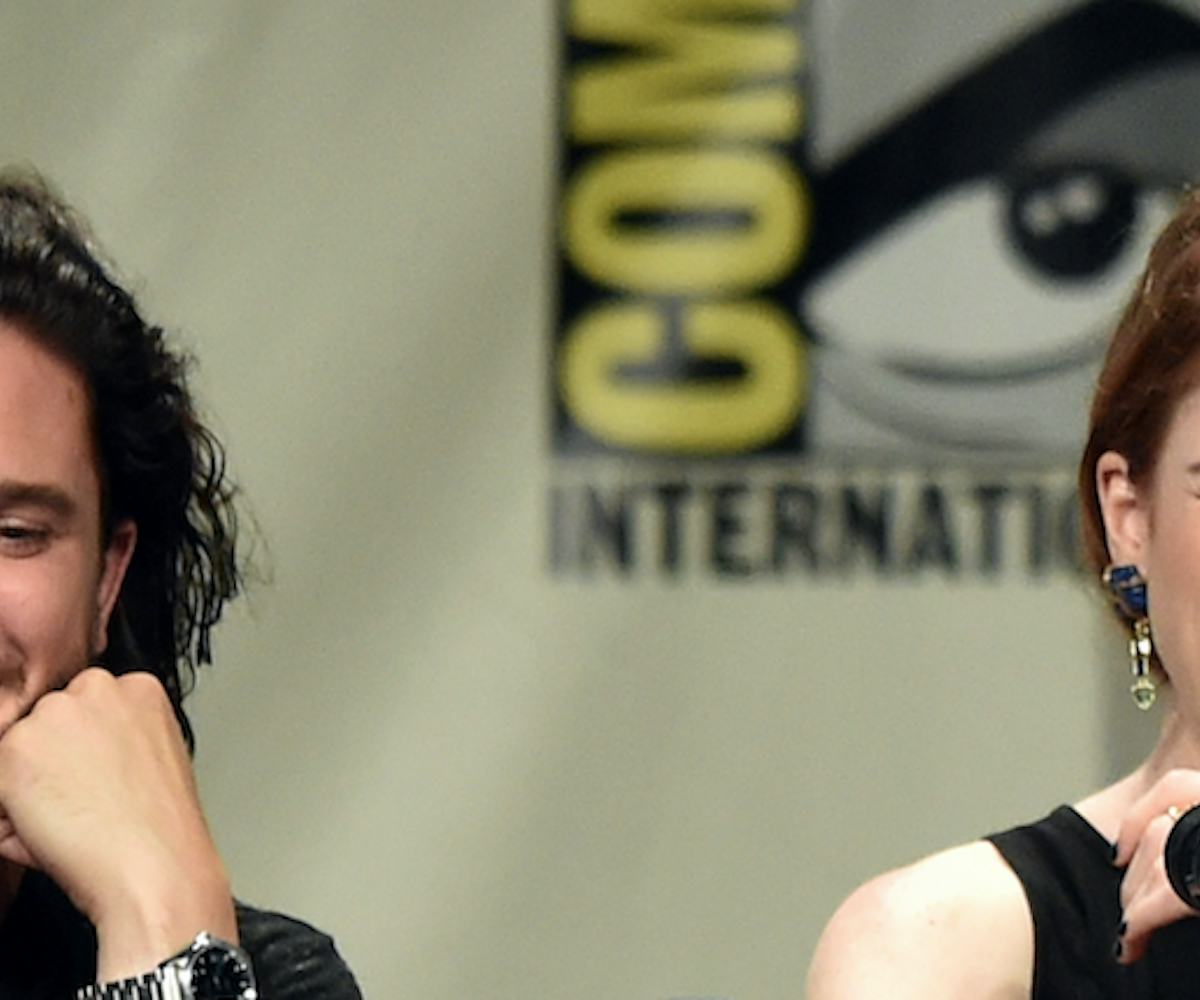 photo by Kevin Winter/getty images
Rose Leslie Doesn't Let Kit Harington Read 'GOT' Scripts Around Her
Winter may be coming, but Rose Leslie does not want to know about it. The actress appeared on Late Night with Seth Meyers on Monday night and revealed that she refuses to let fiancé Kit Harington read his Game of Thrones scripts in front of her. 
"I kind of boot him out so that he can go to the coffee shop, because I can gauge," Leslie told Meyers. "If he stiffens, it's like, 'Ooo someone's dead.' And then my mind goes off."
Leslie and Harington met on the set of GOT back in 2012 when Leslie played Jon Snow's love interest Ygritte. Though her character died in Jon's arms in the Season 4 finale, in real life, the couple is still going strong after getting engaged last year. 
Leslie, who is now starring in The Good Fight, also revealed a startling GOT-themed prank Harington played on her last April Fools' Day. When Leslie wrapped filming for the show in NYC, she returned to their London home and was shocked to find a severed Jon Snow head in her fridge when she reached in for her Brita. No word on whether she has a revenge prank planned for this April 1.    
Watch the full clip, below, with fingers fully crossed that Jon Snow's real head remains intact in the final season, though no one (including Leslie) will know until 2019.