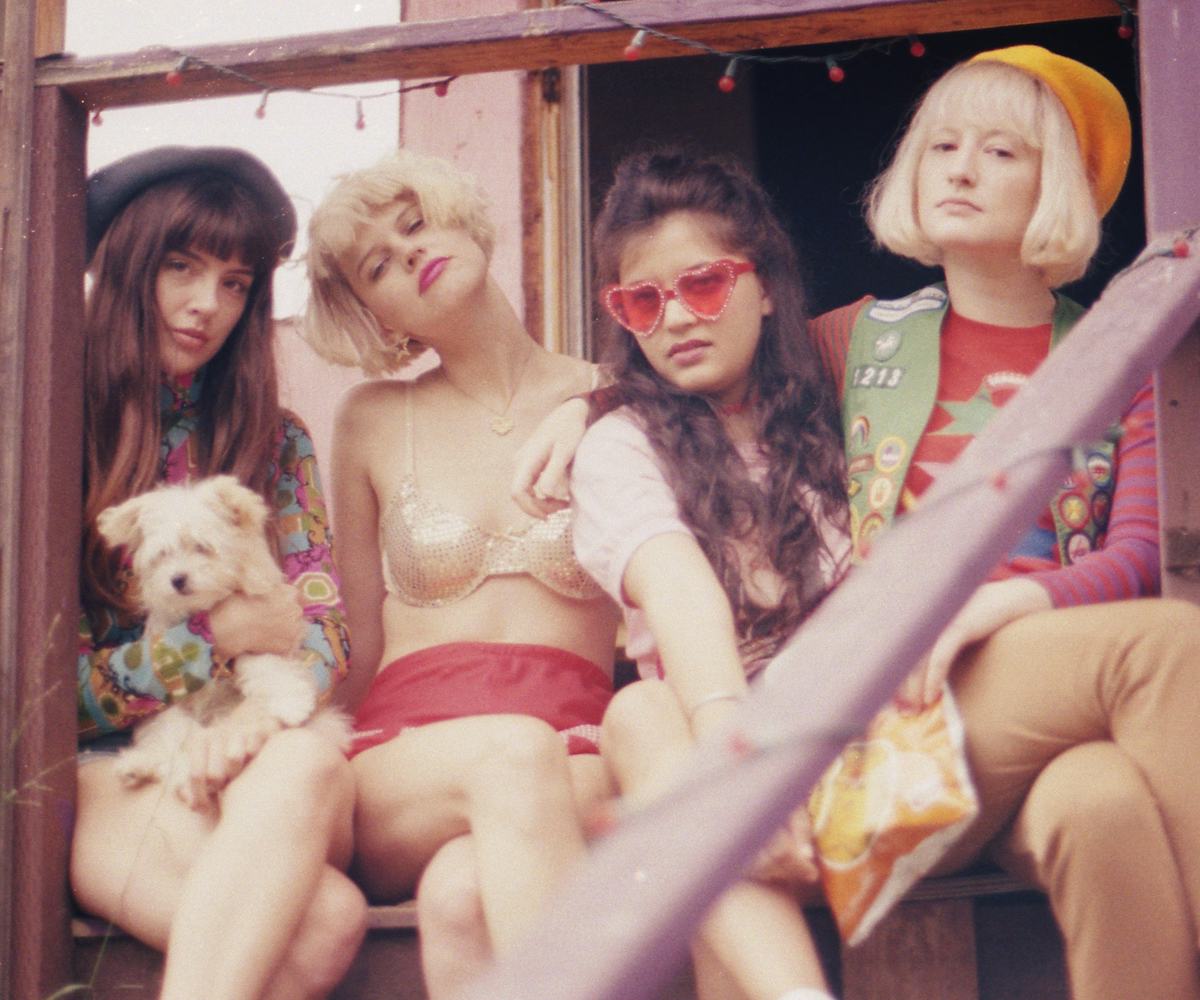 Photo courtesy of Ruby The RabbitFoot
Ruby The RabbitFoot Invites Us To A Clubhouse Fit For A Pop Princess
Athens, Georgia-based artist
is here to provide a bit of mysticism with the music video for "NicoLa La," the latest single off of her forthcoming 
Divorce Party
LP, which we're premiering right here. 
Directed by Hana Haley, the video starts with Ruby opening the door to a charming clubhouse, complete with a picnic and a talent show. She paints a canvas of the idealistic summer that so many of us have dreamt of in our girlhood. This carefree world proves to be finite, though, as Ruby sings of inviting a lover into her world, even if that means they are bound to hurt her.
"I wanted to play around with themes of girlishness and playfulness—two things that are  always present in a summer camp," said Haley. "All the camp scenes represent the real us—silly, rampant, explorative goofballs. The talent show scene, in a sense, represents how glamorous and fabulous we see ourselves in our own heads. We girls have many layers. "
The looped vocals and synths evoke the ecstatic feeling that comes with finding a new love, while the visuals illustrate the haven that is left behind as we become adults. 
Divorce Party
is due out on 
August 12
via Normaltown Records. Watch the video below.
Loved it? Then catch Ruby the RabbitFoot on tour this summer.
August 11 – Nashville, TN @ The Basement
August 12 – Atlanta, GA @ The Earl
August 13 – Athens, GA @ Georgia Theatre (Athens Pop Fest) August 15 – Mobile, AL @ Merry Widow
August 16 – Hattiesburg, MS @ Thirsty Hippo
August 19 – Houston, TX @ Walter's Downtown
August 20 – Austin, TX @ Empire Control Room
August 27 – Louisville, KY @ Seven Sense Festival