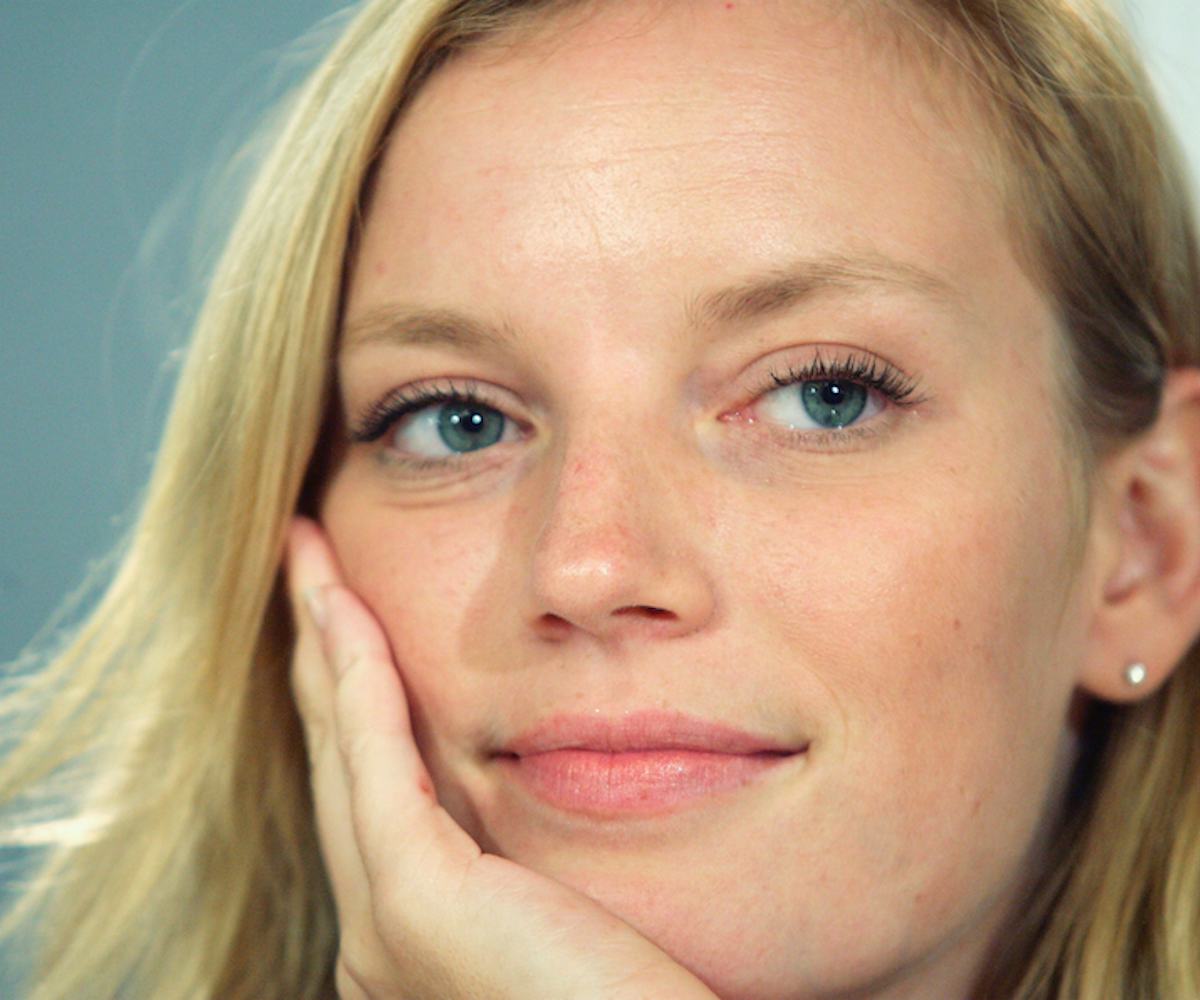 Photo by Jim Ross / Getty Images
Get To Know Sarah Polley, The Hollywood Outsider Behind 'Alias Grace'
The writer, director, and actress is a Canadian icon
Last Friday, Netflix debuted its latest blockbuster series, an adaptation of the Margaret Atwood novel Alias Grace. The six-part miniseries follows an Irish immigrant, played by Sarah Gadon, who moves to Canada in 1843, only to be accused of killing her employer along with a housekeeper that worked for him.
While Gadon is undoubtedly the face of the series, the show is the brainchild of Sarah Polley, who wrote all six episodes which were directed by Mary Harron. Polley, a Canadian who is renowned in her own country, isn't as well known by the youth of America, which is not exactly a shame given how she set her career up. Polley, who once graced the cover of Vanity Fair's Hollywood Issue alongside names like Reese Witherspoon, Kate Hudson, and Julia Stiles, could have been a household name. But instead of chasing stardom, she turned to filmmaking as an outlet for her creativity and has low-key become one of the most vital voices in Hollywood, for artistic reasons and otherwise. (In a powerful recent New York Times editorial, Polley explained further why she chose to work behind the camera, rather than in front of it, and at the whims of predatory men like Harvey Weinstein.) So before you binge Alias Grace (if you haven't already), get to know the very special mind behind it. 
Why is Sarah Polley such a big deal in Canada?
It all started when she got cast on The Road to Avonlea when she was just 11.
What's The Road to Avonlea?
You're either not from Canada or you're very young. It was a drama series inspired by the books of Lucy Maud Montgomery (who also wrote Anne of Green Gables) that first aired in 1990 in Canada, and was picked up in the U.S. by the Disney Channel shortly after. Polley starred as Sara Stanley, a Montreal rich girl who moves to the Eastern shore of Canada to live with relatives in the small town of the title. As a recent profile on Polley pointed out, the role made her "Canada's sweetheart," and thanks to the Disney Channel pickup, Hollywood started to take notice, too. 
So what happened next? Did she make the move to Hollywood?
Not quite yet. After Avonlea, Polley did some more work on Canadian TV, on the show Straight Up. In fact, Polley is so Canadian that even her big break in the U.S. came via a Canadian production.
Which was?
The Sweet Hereafter by Canadian auteur Atom Egoyan, and it's about how a tragic school bus accident affects a small town. The movie, while not a critical success, scored Oscar nominations for Best Director and Best Adapted Screenplay. Polley plays a victim of the crash who is paralyzed from the waist down. Since her character was an aspiring singer, Polley also contributed songs to the movie's soundtrack, like this gorgeous cover of the Tragically Hip's "Courage," which you should listen to. 
Did that launch her Hollywood career?
You could say that. Following The Sweet Hereafter, Polley made starring appearances in movies like Go, eXistenZ, and Kathryn Bigelow's The Weight of Water. 
I haven't heard of any of those. 
That's understandable. None of them were necessarily big movies. But big movies aren't really Polley's thing.
How do you mean? 
Polley famously backed out of playing Penny Lane in Cameron Crowe's Almost Famous, a role that eventually rocketed Kate Hudson to the A-list. It's safe to say that if Polley went through with it, her career would have had a similar trajectory.
Why on earth wouldn't she want that? 
Polley has always had an independent streak and publicly skeptical of big-budget movies and the machine that assembles them. Here's what she's said about it in the past:
When I made that particular decision not to do that big Hollywood movie, I couldn't have articulated why I was so dead set against that life. That decision was pure survival; it takes enormous strength to retain humanity and a sense of self in that world, there is so much wanting, so little being, and some part of me knew that I couldn't have survived. But at the time I was at a loss as to why I had done it.
So what did she do next?
Polley kept acting in movies like No Such Thing, The Event, and the biggest commercial success of her career, Dawn of the Dead. But her heart wasn't really in it. Polley has said in several interviews that she wasn't ambitious enough when it came to her acting career. It wasn't until she pivoted to filmmaking that Polley found her true vocation. Her first film Away from Her, which she adapted from an Alice Munro short story about a husband coping with his wife's Alzheimer's, earned Polley an Oscar nomination for Best Adapted Screenplay and a Best Actress nom for her lead, Julie Christie. Polley had arrived as a filmmaker.
Did she continue to act?
Why are you so obsessed with Polley's acting career? Yes, she did, but probably not in anything you've seen. Let's focus on her directing career, which continued with Take This Waltz, a bittersweet romantic drama starring the unlikely duo of Michelle Williams and Seth Rogen as a married couple facing a crisis when the wife falls for a neighbor. While the movie is melancholic—a mood that surfaces in much of Polley's work—Williams says that Polley's vibe on set is anything but. "She is, in any situation, the funniest person in the room," Williams said. "I laugh spasmodically at her jokes and still retell them years later because they combine humor with truth, and as far as I can tell, that is what makes life bearable." 
So if we had to see one Polley-directed movie, which one do you recommend?
Honestly, as terrific as Away From Her and Take This Waltz are, it's Polley's third movie, Stories We Tell,  that's unmissable. An autobiographical pseudo-memoir, Polley dives into her own family's cloudy past and reveals that Polley was actually the product of an extramarital affair. Her mother, who died when Polley was much younger, had an affair with producer Harry Gulkin, who is, in fact, her biological father. The movie features interviews with Polley's family members and explores notions of storytelling and memory and the way they shape our personal histories. 
Okay, we're sold. 
Really? We haven't even gotten to the best part.
Oh really? And what's that?
Polley has been a fierce advocate and activist for basically her whole life. When she was 12 years old, she got shit from Disney for wearing a peace sign on a red carpet to protest the Gulf War. After that, she lost two teeth after being hit by riot police while protesting Canada's conservative government.
Whoa.
Yep. Just watch this video of a 17-year-old Polley on a Canadian talk show confidently defending her political views, which include class equality.
Sarah Polley is awesome.
She sure is. And that's before you read that searing op-ed in The New York Times, breaking down the insidious cycle of harassment in the movie industries, one of the essential pieces to come out since the Harvey Weinstein scandal broke. Read it, and then watch Alias Grace with the knowledge that it was written by one of Hollywood's most unheralded yet essential voices.