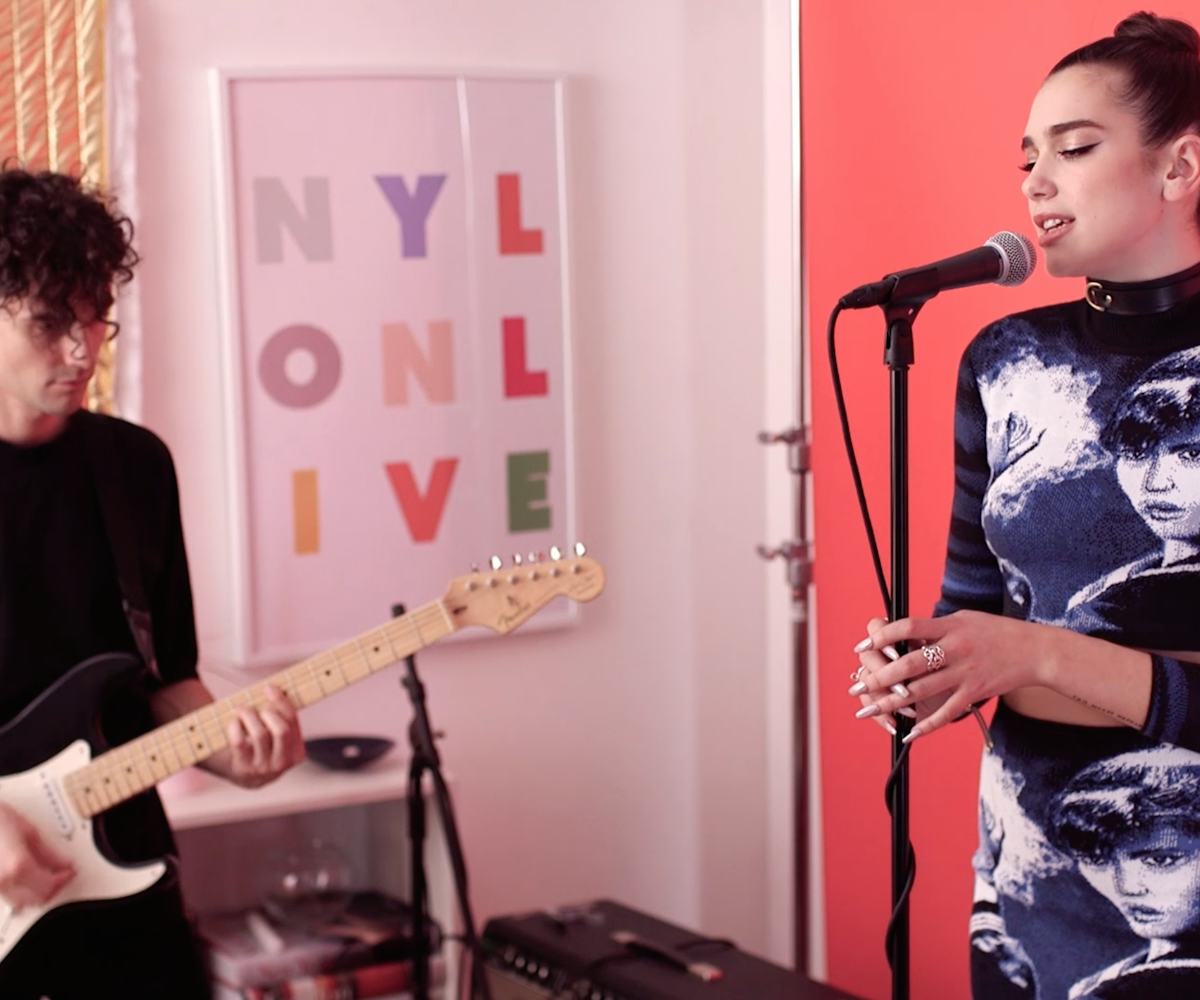 Let Dua Lipa Blow Your Mind With This Acoustic Version Of Her Hit Single
Remember how much fun Show + Tell was back in kindergarten? You'd get to bring in something cool from your home life, share it with all your friends at school, and tell them all about it. Worlds collided! It was the best. It's how we made all our BFFs. Well, get ready for NYLON's Show + Tell update, in which we ask our favorite artists to show us something from their lives and tell us all about it, leaving us all feeling like we're friends for life. Or something like that.
Dua Lipa hasn't even released her first full-length album yet, but she's been making waves in the pop scene with her powerhouse vocals and self-assured, confident pop lyrics on tracks like "Blow Your Mind" and "Hotter Than Hell." Of course, it makes sense that the Kosovar-Albanian singer is preternaturally self-assured, though—her father is rock star Dukagjin Lipa, and she's already had a successful career as a model. (No big deal.) That confidence should only continue to rise, because based on the singles that have been released, we can tell that when her self-titled album drops on February 10, it's not just going to make our party playlist, it's going to be our party playlist. 
We were lucky enough to have her come in to hang out in the NYLON studio and play a game of Show and Tell with us. Watch the video above to learn some Dua Lipa secrets and hear her amazing vocals on an acoustic version of her hit track, "Blow Your Mind."