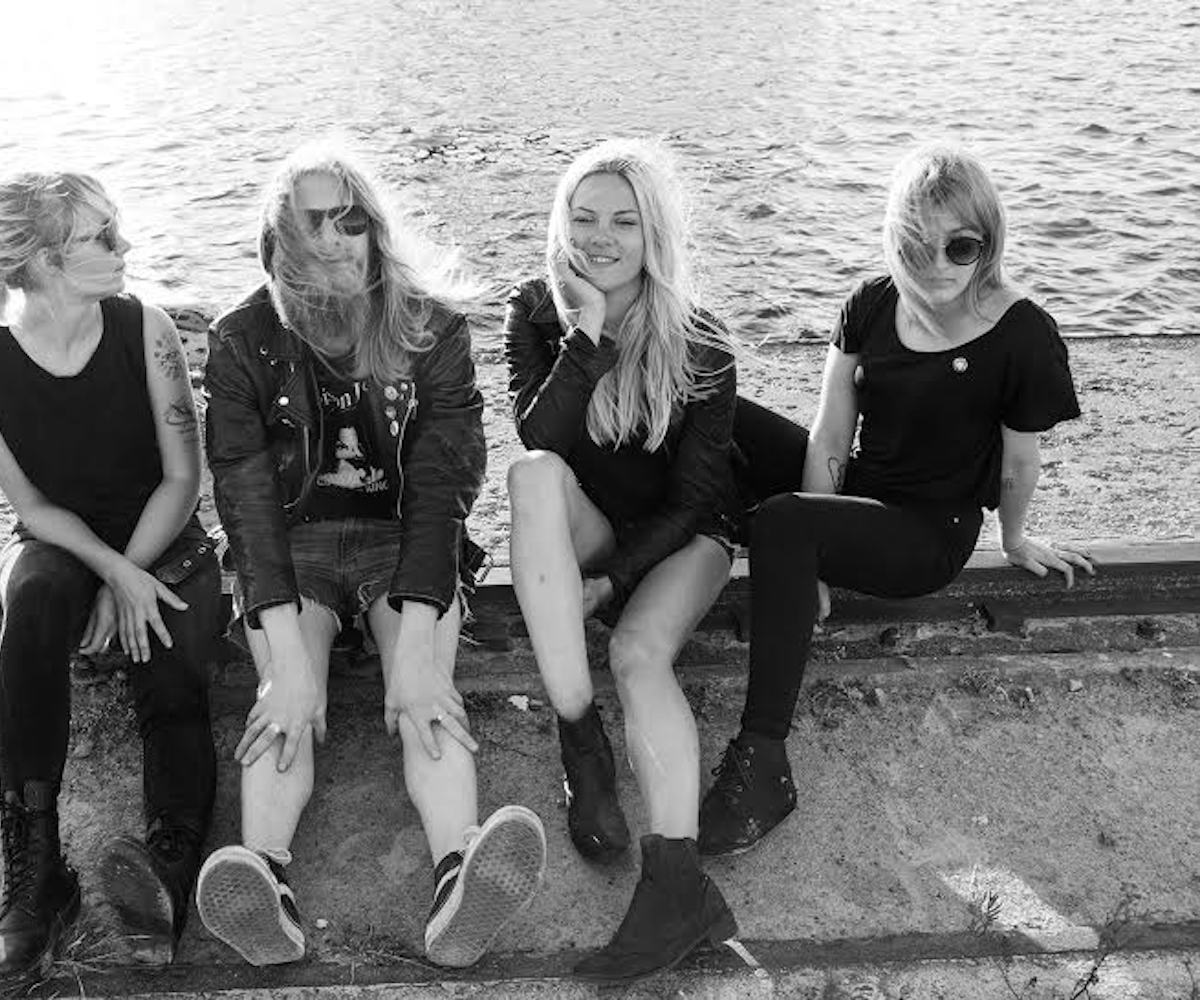 song premiere: the splits "i know"
back, and better than ever
In 2010, Finnish band The Splits—then made up of Helena (guitar/vox), Maiju (bass), Kiti (guitar/vox), and Aiju (drums)—recorded what were originally intended to be demos. Then, a friend of the Helsinki-based quartet sent the recordings to iconic German label P Trash. Without playing so much as a single show, the band was offered an on-the-spot LP release from P Trash, and a 7" from local Finnish label Airiston Punk Levyt. Having made their raw talent all-too-clear, the garage punk outfit caught the attention of Dirtnap Records, who helped spread the good word of their music stateside.
Despite the promise of the European tours that followed, things took a bit of a downturn in 2013. Multiple breakups and Aiju's departure necessitated re-building. But with the addition of current drummer Jussi, the band reaped inspiration from this very tumultuous period. And thus, their new album II was born.
At first listen, II's wide range of influences is apparent. Drawing from the group's personal experiences—as well as the edgy sounds of the Pacific Northwest, the trashy rock sensibilities of Memphis, and their love of obscure 70's punk—the album is an aggressive, stripped down wonder. With dark undertones and an infusion of post-punk stylings, the new LP defies easy classification—it's unlike anything we've heard so far this year. Boasting powerful tracks like "Rotten Me" and "You Don't Get My Love," II is solid from start to finish, and the sort of a sophomore album that promises a great many more to come. Check out their new song "I Know" below and then pick up the new album on April 21st.