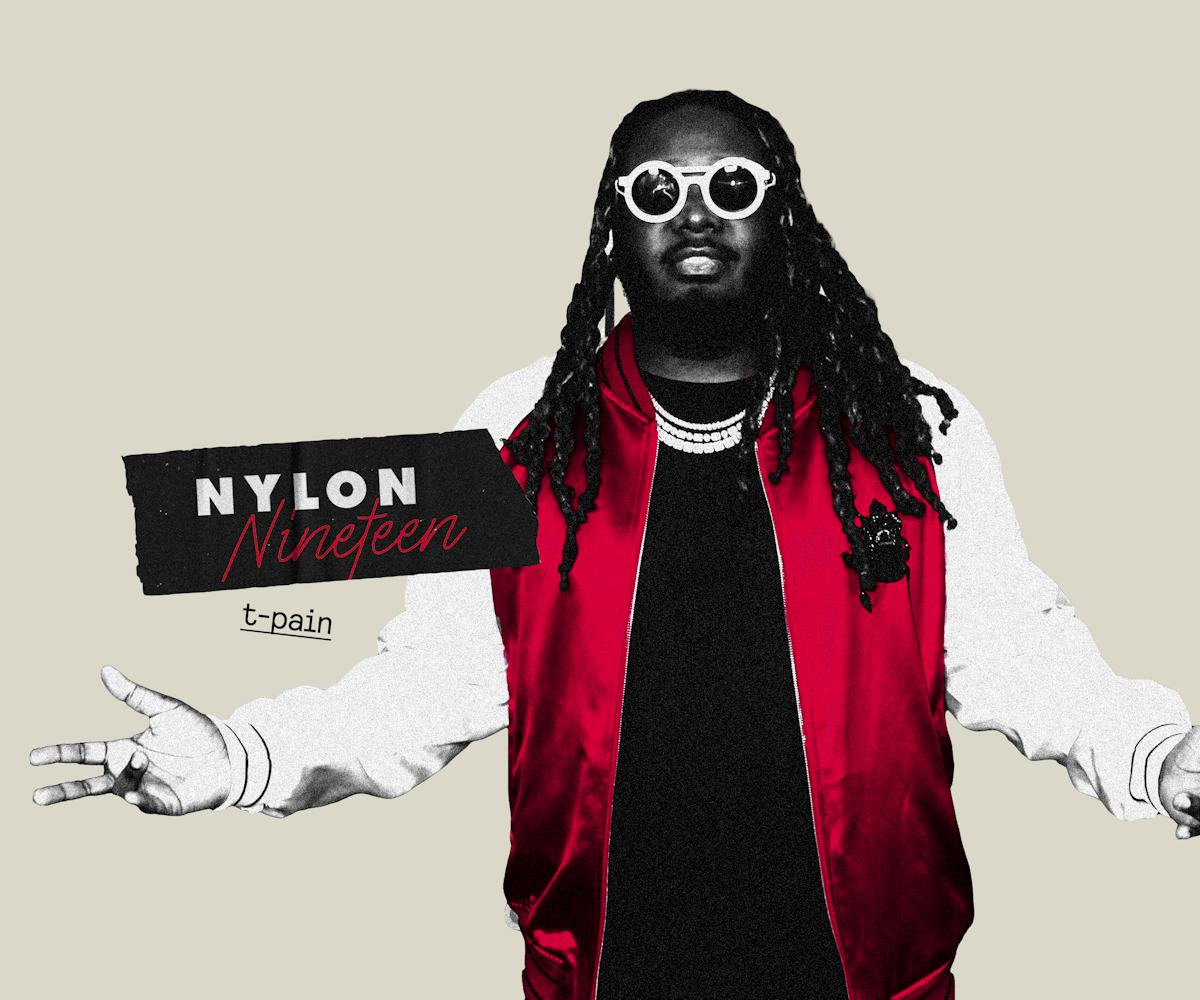 T-Pain Talks Hot Sauce, Balenciaga, & A 'Bar Rescue' Spinoff
The Grammy-winning hitmaker is busy as ever with a new podcast and a fitting partnership with Moe's Southwest Grill.
T-Pain is known for many accomplishments — starting with the Auto-Tune revolution in music, writing one of the best songs of the century, successfully wearing a top hat with sunglasses, and rhyming mansion with Wisconsin. His complex cultural legacy has been both derided and celebrated, but if one thing is for sure, it's that T-Pain has unlimited talent and, above all, taste.
In addition to making music, the Tallahassee native is a big fan of the food and beverage world. His love of cuisine has led to appearances on industry shows like Bar Rescue, and most recently, a collaboration with Moe's Southwest Grill and Frank's RedHot to launch a new menu item: the Buffalo Queso Taco.
It's the perfect partnership for Pain, who, though on a diet, is unable to resist the calling of a hard shell taco wrapped in a soft tortilla with buffalo queso in between.
"I think the thing that's made my diet food the most tolerable is Frank's Red Hot sauce," T-Pain told NYLON. "So, once they said they was mixing that with queso and the soft taco with the hard taco, then yeah, I mean, that was a deal breaker for me."
The special taco will be on offer from Friday, July 9 through September 5 this year — but the joys of T-Pain's music (and his recently launched Nappy Boy Radio podcast) are available all year round. Read on for T-Pain's NYLON-19 questionnaire and answers to burning questions, like whether he believes in ghosts (he's seen two) and if he'd ever do Bar Rescue again.