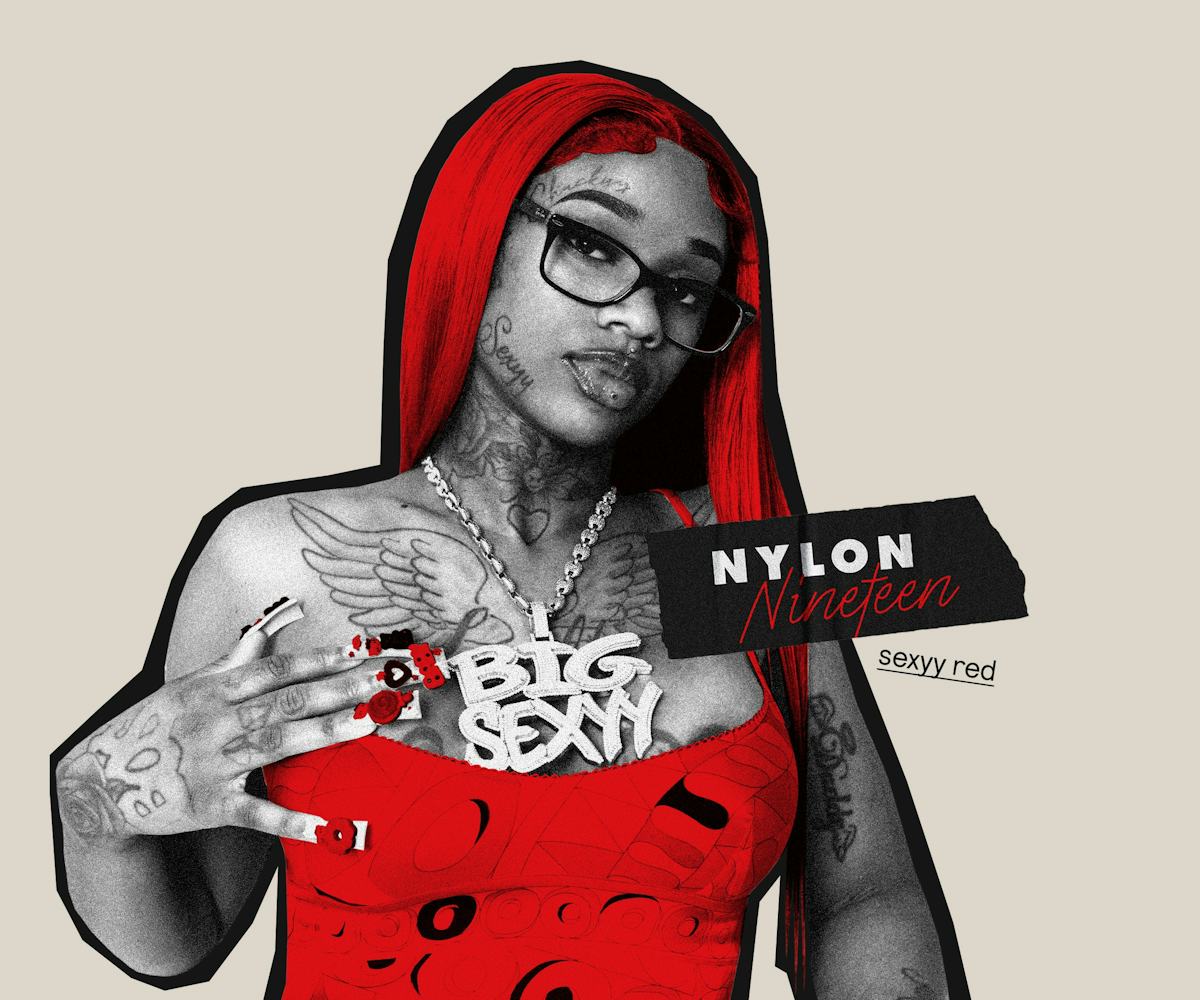 Sexyy Red's Raps Bring The Raunch & Personality
The breakout St. Louis rapper talks astrology, bad habits, and more.
I remember exactly where I was and what I was doing the first time I heard Sexyy Red's "Pound Town." It's hard not to; the St. Louis rapper's now infamous track, which immediately drew the attention of everyone from Halle Bailey to Nicki Minaj, is a certified shock (and horny) masterpiece. Over a prowling Tay Keith beat, Red delivers riotously bawdy lyrics describing body parts that are not fit to print here with lackadaisical, almost nonchalant, ease. "Did she just say that?" the song gets you wondering. "Hold on, let me play that back."
Now, "Pound Town" has been streamed over 15 million times on Spotify, and has made Red into one of this summer's breakout stars. Following the viral success of "Pound Town" (which produced a sequel, "Pound Town 2," featuring Minaj), subsequent songs of hers — like the howling "SkeeYee" and "Looking For The Hoes (Ain't My Fault)" — have taken off, too. The recurring theme on all the tracks is her brazen, IDGAF rapping that's not only hilarious, but also refreshing dose of personality.
Below, get to know the rising rapper as she takes on the NYLON 19 and talks about everything from astrology to her dream music festival lineup and her go-to fast food order.