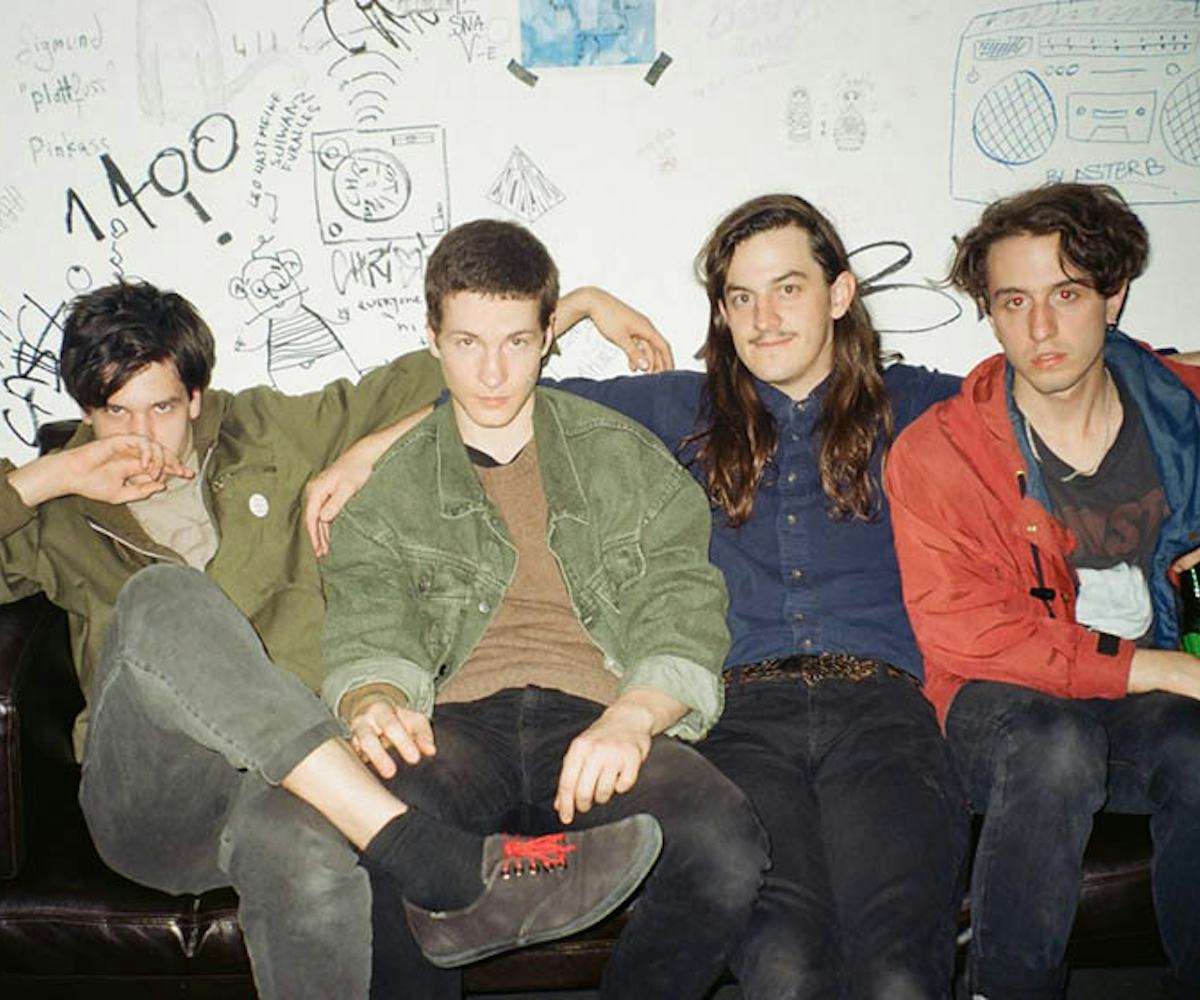 photo by juliette henrioud
win this: beach fossils tickets
Whether you've had the chance to check out Brooklyn four-piece Beach Fossils every time they've come to your city or if you've just been dying to catch the band since they started things off in '09, we've got good news. Not only do we have an interview with frontman Dustin Payseur, but we've also got tickets to give away to their upcoming tour with Heavenly Beat and Axxa/Abraxas. 
Sweet!
So scroll down to read our interview below, then sign up to win tickets to catch a live set in your rad city!
If someone had never heard your music before, which one song would you recommend they listen to?
I'm not sure. It really depends on who the person is. Maybe "Calyer," or the demo version of "Sleep Apnea."
If you could work with any other band or musician (living or dead) that you haven't yet worked with, who would it be?
Sometimes I think I it would be nice to collaborate with artists I look up to, but most of the time I think I love them for what they made on their own. It's usually better to observe their works from an outside perspective. I would love to collaborate with people who are making exciting shit that's off the wall, people who are in their own heads and don't usually collaborate. Not sure who that would be though.
Who are some of your favorite throwback punk bands?
Some of my favorites are Part 1, Crisis, The Sinyx, Flux of Pink Indians, The Disrupters.
What are some pieces of merch you have from bands you admire?
I like when musicians are creative outside of music, like if they release a book of their own art... even if they're bad at it, it's cool that they at least are working with other mediums and releasing that energy in more ways than one. If you could figure out how to get a plant to grow in the shape of your band name, that would be a pretty nice piece of merch to have at the booth.
Where is your favorite spot to go for brunch in Brooklyn?
Probably my apartment; smother a half-cooked veggie patty in BBQ sauce, put it in a bowl that still has a bit of cereal left in it, that's kind of my daily routine.
What's your favorite music venue in the entire world?
It used to be Market Hotel and then it was 285 Kent, but they're both shut down now. We've definitely played a lot of moldy warehouses when we first started touring, they're all great for their own reasons.
If you could give fans one piece of advice for attending your live shows, what would it be?
Our recordings are mellow, so if you come to the show and want to stand back and listen, that's totally cool. But live, we are much more energetic, a lot of our fans are very rowdy and like to jump on and off the stage and lose themselves in the noise. Learn to love mess and just enjoy yourself!
Now, enter below for your chance to love mess and just enjoy yourself while Beach Fossils play their tracks IRL!
See Official Rules Here.
This contest is over and all winners have been contacted. Thanks to all who entered!