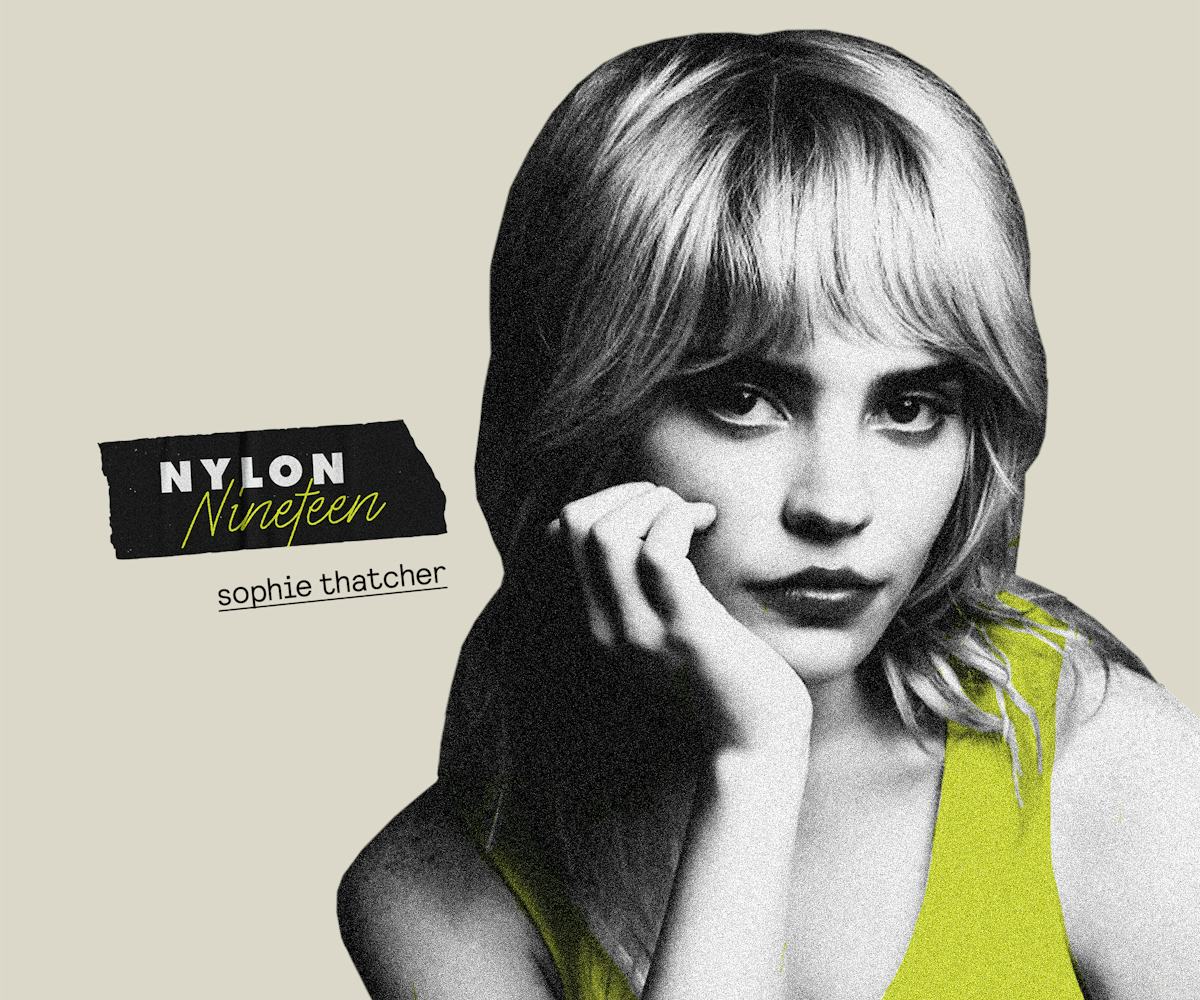 'Yellowjackets' Star Sophie Thatcher On Juliette Lewis, Natalie's Growth & Season 2
"I would love for Natalie to continue down her trajectory of being the huntress of the group," Thatcher says of her 'Yellowjackets' character.
Two years into a global pandemic, and it turns out all we want to watch is a 1990s New Jersey girl's soccer team try to survive the Canadian wilderness — and their friendships with each other — after a plane crash leaves them stranded and changes their lives forever. Showtime's Yellowjackets has quickly become the first hit show of 2022 and, as one of the series' stars Sophie Thatcher says, its runaway success has "been pretty surreal."
"I saw that Stephen King tweeted about our show the other day, and that was instant gratification," the actress told NYLON. "Also Liz Phair has been watching it, and that's a huge deal to me. I definitely shed a tear."
On Yellowjackets, Thatcher stars as Natalie, the punk rock misfit of the soccer team — with Juliette Lewis playing the adult version of her character as the show switches between past and present. Of working with Lewis and playing the same character at different stages of life, Thatcher had nothing but praise.
"Juliette is a total legend and artistic genius, and I've learned so much from her," she said. "I cannot begin to express how much of an honor it's been. I really feel like she has my back. Sharing a character with such an icon was intimidating at first, but I think it's been working out. I've studied her a lot during our read throughs and her earlier movies."
Writing for season two of Yellowjackets is already underway. Of her hopes for Natalie, Thatcher says, "I would love for Natalie to continue down her trajectory of being the huntress of the group. I loved that in episode four, and I think there is a lot more to explore within that storyline. This will help give her strength and purpose. I would also love to see more continuity between my younger Nat and present day Nat; more of a semblance between the two characters, and an understanding of how she got to where she is present day."
Thatcher made her feature film debut in 2018's Prospect, starring as Cee in a breakout role opposite Pedro Pascal and Jay Duplass. The 21-year-old Chicago native has also appeared in Bleecker Street's The Tomorrow Man, and a handful of television shows, including Chicago P.D. and The Exorcist.
Read on for Thatcher's take on the NYLON-19.