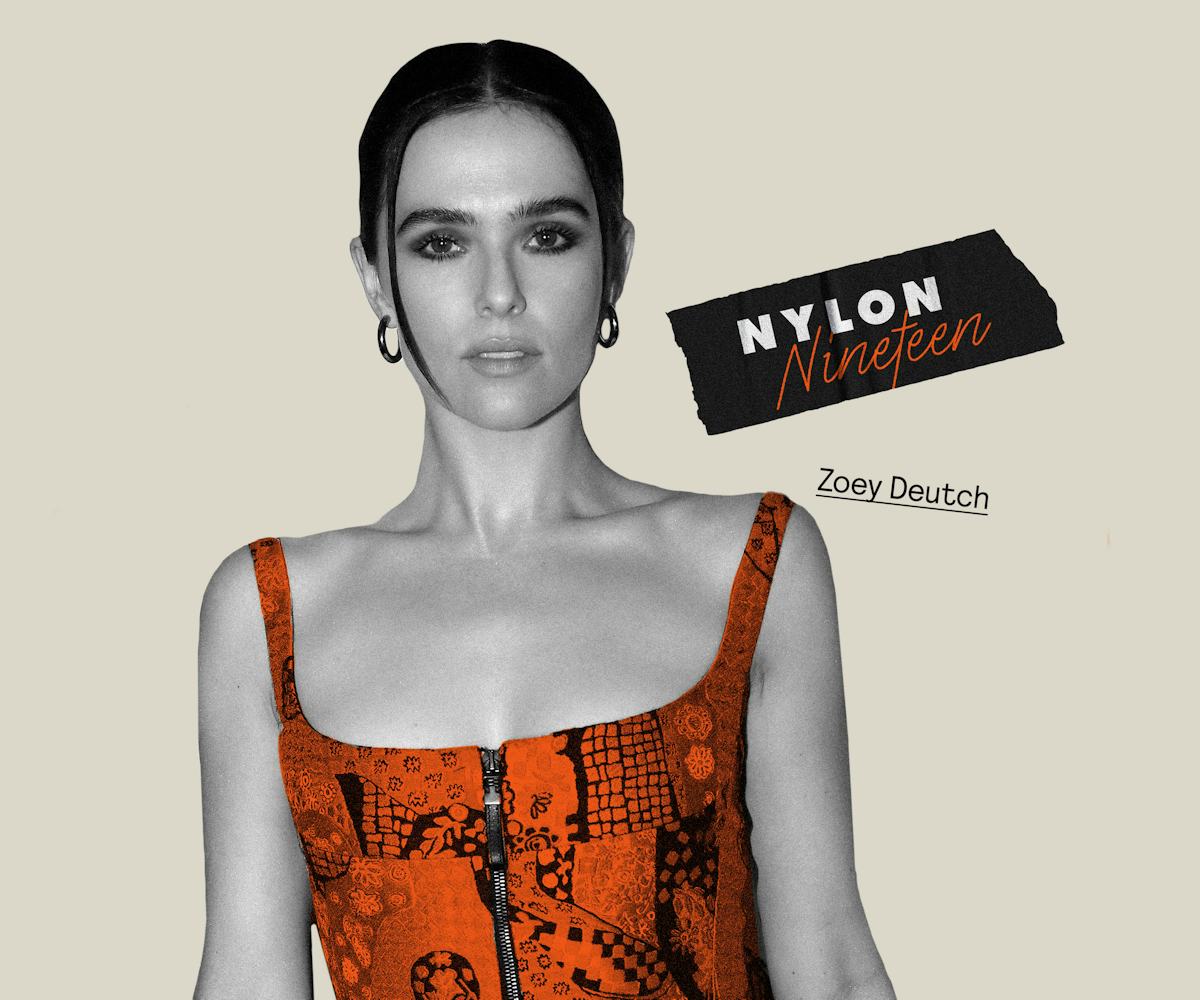 Bertrand Rindoff Petroff/Getty Images
Zoey Deutch On 'The Outfit' & Paying On The First Date
Deutch plays the complex Mabel in the sleek new crime thriller.
In The Outfit, the new crime drama directed by Graham Moore (The Imitation Game) is about a master English tailor (Mark Rylance) who decamps from London's famous Savile Row after WWII for Chicago, where he ends up serving a clientele of vicious gangsters. Zoey Deutch stars as Mabel, the tailor's assistant who quickly becomes swept up in a whodunit situation that could turn deadly at any moment.
Shot in a single location (the tailor's shop) and in the style of an old school thriller, the film is Moore's directorial debut, and also includes Johnny Flynn, Dylan O'Brien, and Nikki Amuka-Bird in the tight ensemble cast. As Mable, Deutch plays a deceptively complex character with her own motives left for the audience to parse out.
"I had been stalking Graham about this project for years," Deutch tells NYLON of first accepting the role. She describes a three to four year journey of meetings and table reads that eventually landed her the juicy part. The relationship between Mabel and Rylance's Leonard is part of what drew her to the role: "They have, whether or not they know this, experienced similar loss in their lives, and have this unspoken bond and friendship."
Deutch was also intrigued by the complexity of the script, which is as layered as it is neat and trim.
"The movie is in many ways a chess match between all the different characters, and I've always wanted to do a play," Deutch says. "When I read this script, it felt like a masterfully written play. I would be lying if I said I understood it entirely the first time I read it. I'm not the sharpest tool in the shed, nor are my reading comprehension skills, shout out to my undiagnosed ADHD. It's inherently super suspenseful, and I think it's cool that the audience is constantly trying to decide who's telling the truth."
The Outfit is currently playing in theaters nationwide. Read on for Deutch's NYLON-19 questionnaire in celebration of the film: