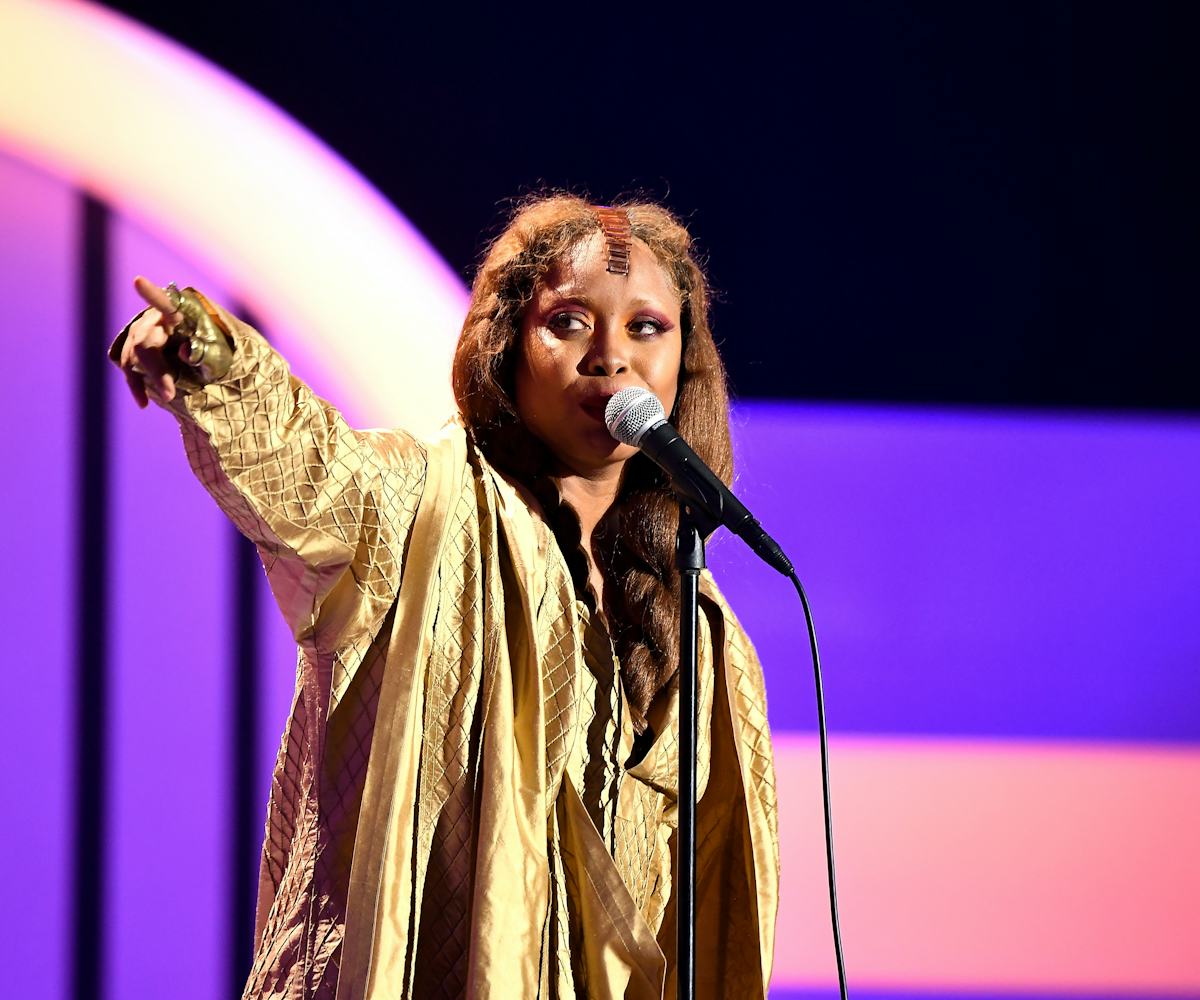 Photo by Paras Griffin/Getty Images for BET.
Erykah Badu Says She Wasn't Asked To Participate In The R. Kelly Doc
She got into a heated back-and-forth with Surviving R. Kelly producer on Twitter
Earlier this month, Surviving R. Kelly executive producer dream hampton revealed in an interview that she asked several celebrities to participate in the project and was turned down by a majority. Along with Jay Z, Lady Gaga, and Celine Dion, one of the artists reportedly approached was Erykah Badu. But now the singer's claiming that never happened.
Yesterday, after a fan tweeted about Badu declining to be in the documentary, the singer responded with, "That's not true. I've never worked with him, don't know him personally, and was never asked to be a part of the documentary." Hampton then decided to weigh in, explaining that she asked her producer to reach out to Badu because she wanted clarity on why the singer called Kelly her "brother" at the 2015 Soul Train Awards and said that "no one has done more for black people than R. Kelly." Badu then responded, claiming that she "WAS NOT EVER contacted by anyone to be in [the] documentary." She then asked hampton to produce the producer's request or apologize, which Hampton said she won't be doing.
Not exactly helping her case in the matter, Badu also got into heat this weekend when she told fans that she was "putting up a prayer" for Kelly during a concert. Apparently addressing her comments, she tweeted Sunday night: "I love you. Unconditionally. That doesn't mean I support your poor choices. I want healing for you and anyone you have hurt as a result of you being hurt. Is that strange to you? That's all I've ever said." She adds that anything else was "fabricated" or "taken out of context."