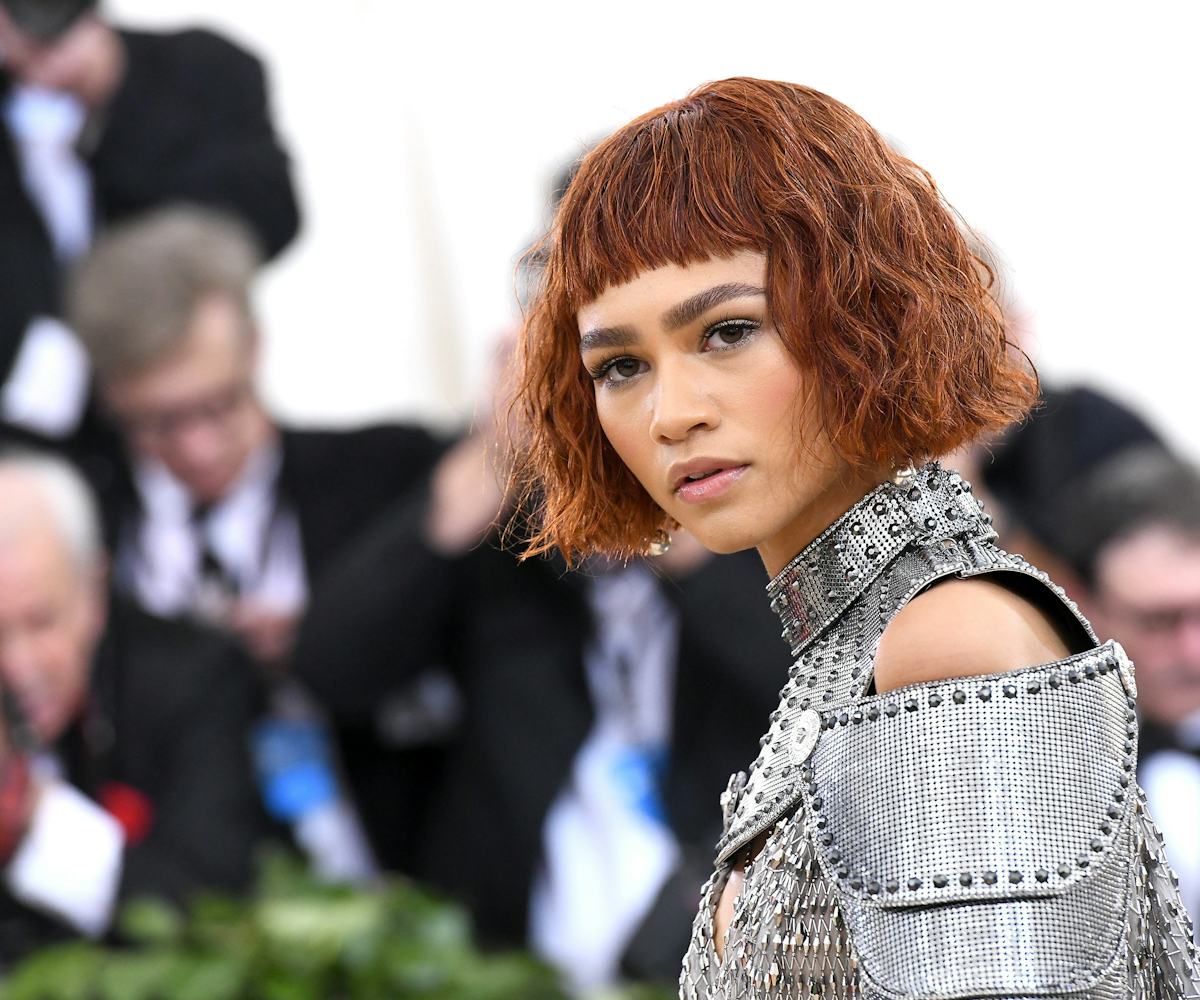 Photo by Noam Galai / Stringer / Getty Images.
Zendaya Finds The Feeling She's Been Searching For In 'Euphoria' Teaser
I don't think it came naturally
Zendaya just gave us a colorful reminder that HBO's Euphoria is still coming. The actress took to Twitter to drop a teaser for the series which is being produced by Drake and his manager Future the Prince. The show, based on an Israeli series of the same name, is being billed as a teen drama that "follows a group of high school students as they navigate love and friendships in a world of drugs, sex, trauma, and social media." If the teaser is any indication, it looks like drugs might be the main focus.
A highlight reel of characters quickly flash through letters that spell out Euphoria. Most of them appear to be in a state of extreme elation or excitement, until we get to Zendaya's character. The camera lingers on her disheveled face before cutting to a scene of her stumbling down the street claiming, "This is the feeling I've been searching for my entire life." I've heard that controlled substances can sometimes put you in a heightened, though fleeting, euphoric state of mind. The mood of the trailer gives us a feeling that things don't end well for our main character, though, and it's still unknown how long we'll have to wait to find out.
We have a teaser, but still no release date for Euphoria, which will air on HBO this year. Check out the teaser below.