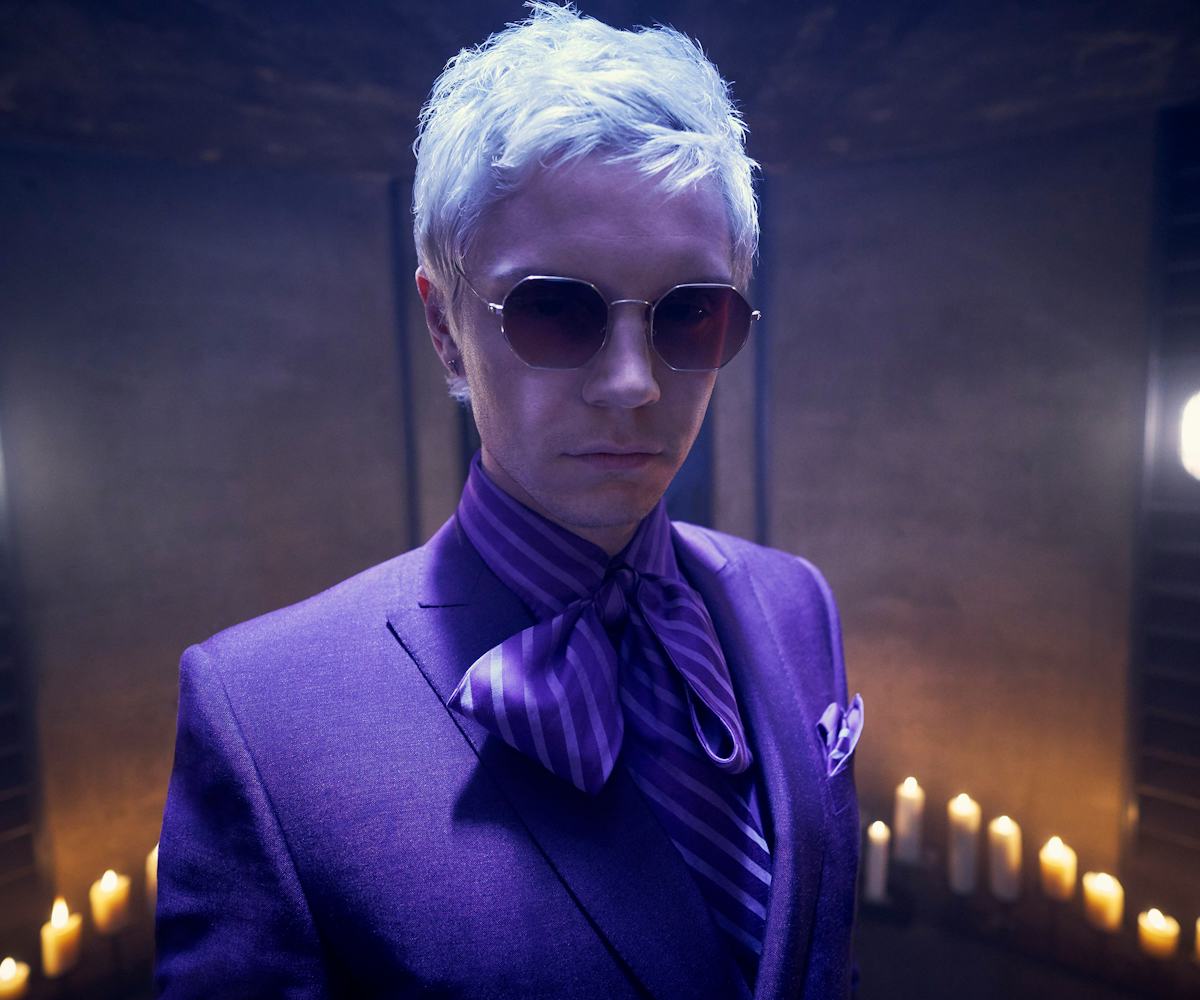 Photo by Kurt Iswarienko/FX.
Evan Peters' Absence Will Be The Scariest Part Of 'American Horror Story' Season 9
Before American Horror Story, fans of the scary genre questioned whether or not a television series could have the same impact as a horror film. Ryan Murphy proved that it was possible by making his FX show an anthology, and by letting some of the most talented actors in the game help terrify its audience. One of them is Evan Peters, who hasn't missed a single season of the show since it began in 2011, until now.
Entertainment Weekly found a video on Twitter from the WonderCon red carpet where Peters was asked if he would be involved in Season 9. He responded, "No, I'm gonna sit this season out." Peters didn't offer any further explanation, or state if this was a permanent decision, but his absence will be felt on the show either way.
Peters has been pretty integral to just about every story line in the series. In Season 7's Cult, he played a whopping five characters, including Charles Manson and Andy Warhol. He took on a substantially lighter load in Season 8's Apocalypse, appearing in fewer episodes, as only two characters and in one really bad wig. Details on Season 9 are still under wraps as Murphy likes to tease viewers with clues about the theme in the months leading up to the reveal. Either way, for die-hard fans an American Horror Story without Peters in it is already the scariest thing about the upcoming season.