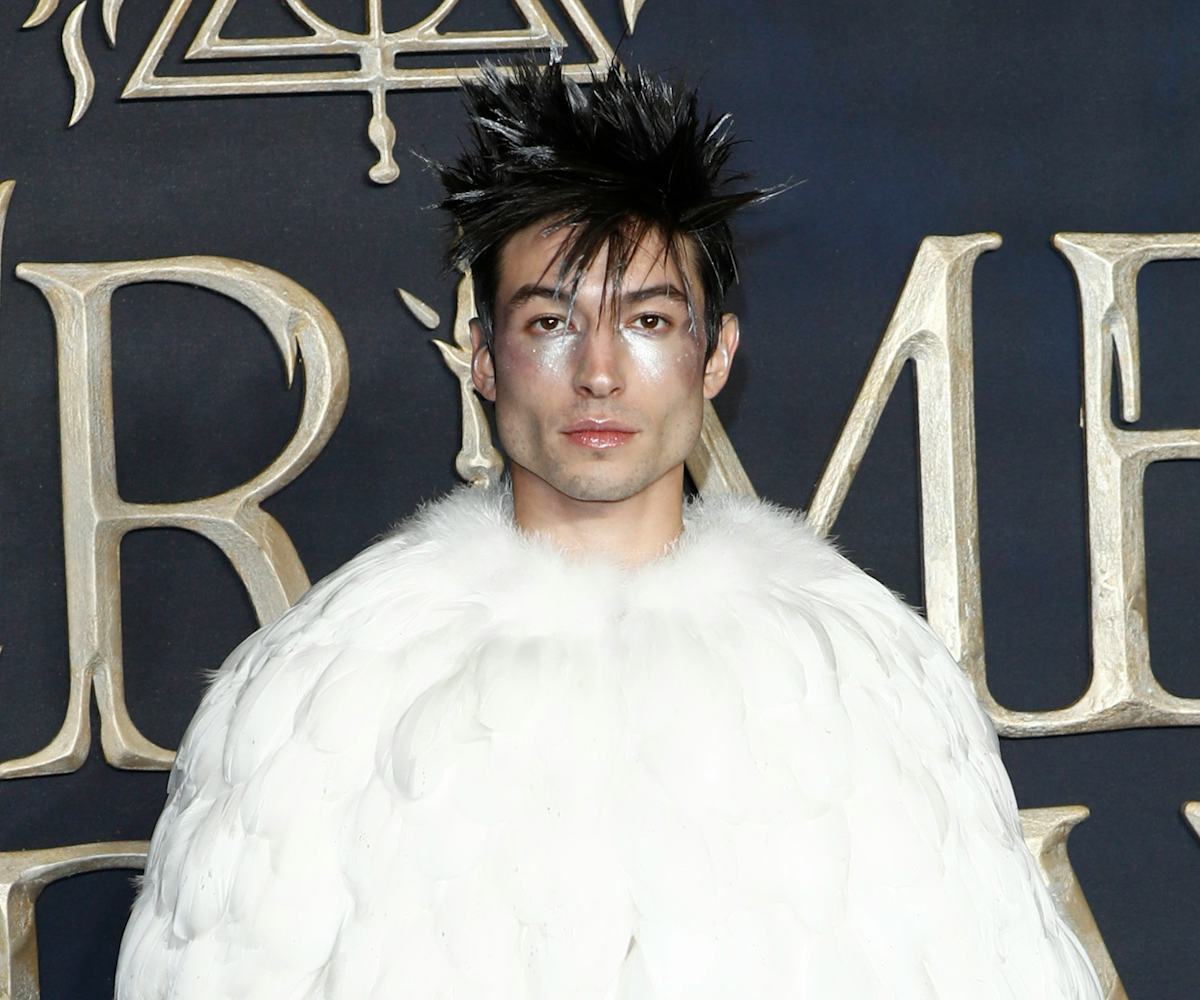 Ezra Miller Brought Frosted Tips Back While Dressed As Hedwig
Ezra Miller is a fashion icon—if you didn't know that from his red carpet look last week (where he somehow made a sleeping bag fashionable), you know now. At the U.K. premiere of his upcoming film, Fantastic Beasts: The Crimes of Grindelwald,he showed up in the cosplay of the century.
Please take a moment to fully appreciate Miller's all-white look, which was a tribute to Harry Potter's owl, Hedwig. He paired a fuzzy, feathery sweater with sleeves resembling wings with white pants and white shoes to replicate the owl's snow-white exterior. The look was head-to-toe Givenchy, and we've never seen anything more glorious.
But that was just the clothes. Miller also spiked his hair and added some white to the ends—yes, he just brought frosted tips back—to make it look feathery. His beauty look consisted of a blinding white highlighter packed under his eyes, which is the cool new way to wear highlighter if we're taking our beauty cues from him (and we are). To top it all off, he inked the words "avada kedavra" onto his hands, as a reference to the owl's fate.
Wherever owls go in the afterlife, we're sure Hedwig is there, and he's hooting his approval of the tribute.