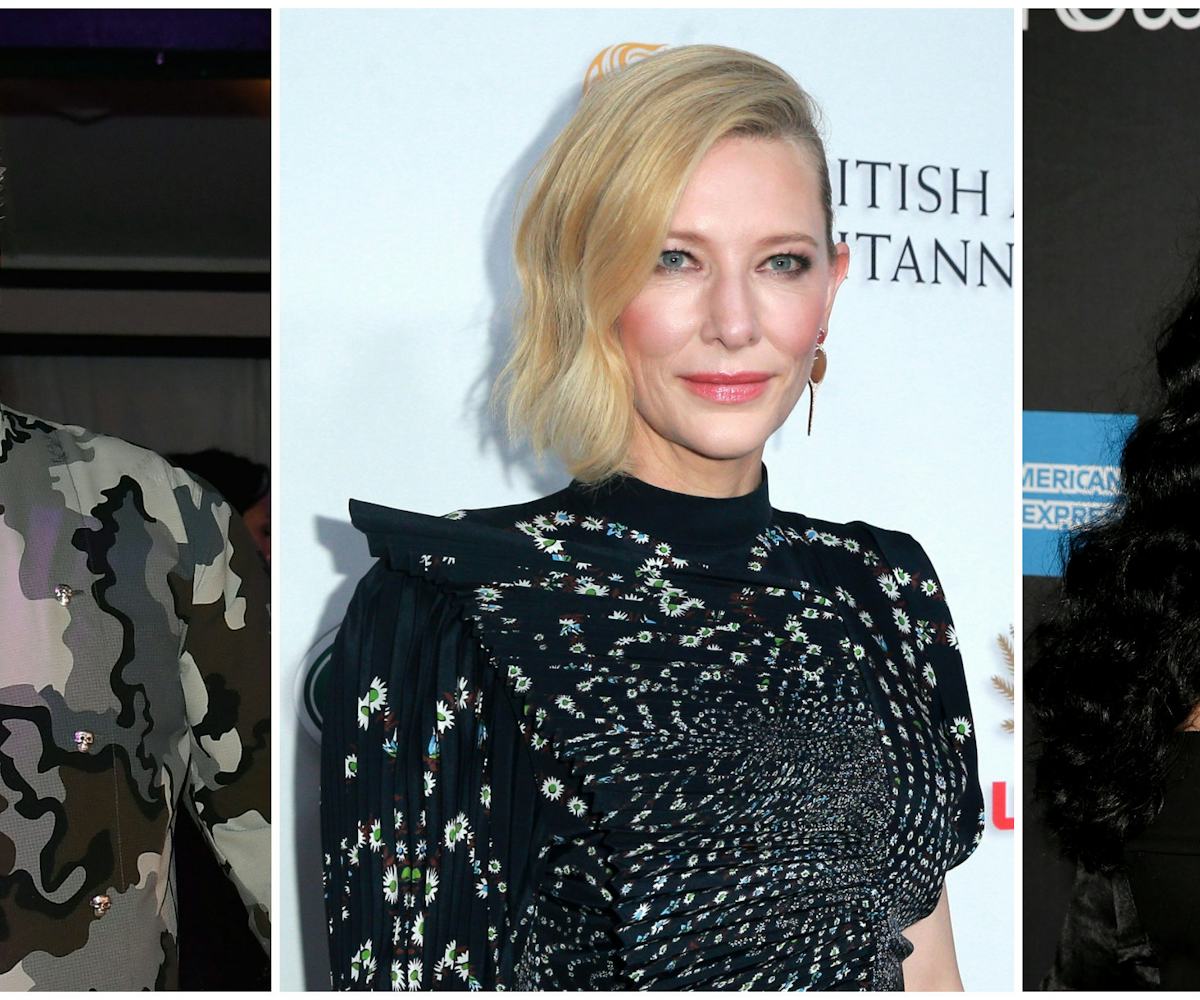 Photos by Ethan Miller/Getty Images for Vegas Uncork'd by Bon Appetit, Rich Fury/Getty Images for BAFTA LA, and Dominik Bindl/Getty Images
These Fake Coachella Lineups Might Be More Amazing Than The Real One
Men Apologizing and Tessa Thompson in a Suit? Yes, please!
While everyone else was losing their collective shit over the official Coachella lineup announcement (which is groundbreaking in its own right), I've been a little more focused on the rollout of hilarious fake lineups with everything from inanimate objects to movie characters "performing." Honestly, if it was a possibility, I'd rather go to these than the actual festival.
Arguably the best lineup was curated by writer Jill Gutowitz, who likely asked herself, What would every gay girl on the planet shell out thousands to see? before spouting off a list of "acts" like Blake Lively's Suits, Men Apologizing, Tessa Thompson in a Suit, and The Cast of Ocean's 8. (Us gay girls love suits, obviously.)
There's also a Gaychella lineup, featuring icons like Carly Rae Jepsen, Sarah Paulson Crying, and the Spice Girls (duh).
Or, might you prefer to go to a Coachella festival made for Disney Channel stans, with the Cheetah Girls, Boyz N Motion, and both Miley Cyrus and Hannah Montana?
Maybe a Coachella happening in FlavorTown?
If you're into underground musicians, you'd probably love this bot-generated lineup, since not even the most avid music lovers would know any of these acts.
One thing you'll notice about all these lineups, though, is that Kanye West won't be featured in any of them. Maybe, even the most abstract stages would still be "artistically limiting."