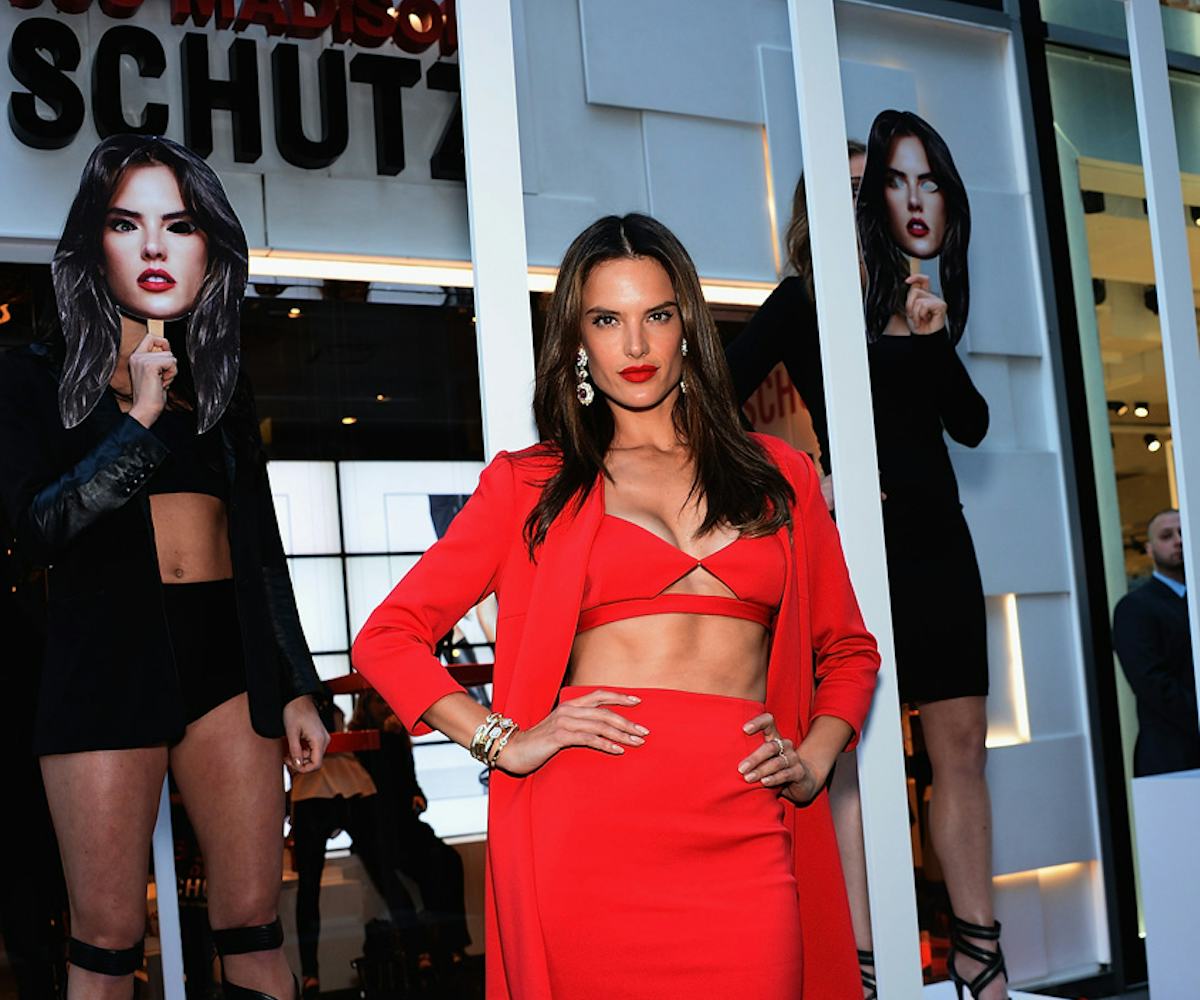 photo by getty images
the insider: alessandra ambrosio
the brazilian mode shares her spring essentials.
Though Brazilian footwear company
launched nearly 20 years ago, they've only just begun to take the States by storm. The label just debuted their first ever campaign, starring Alessandra Ambrosio as the face of the company. We went to the launch party to ogle the fierce kicks and chat with the South American supermodel about her style icons, beauty tricks, and--what else?--shoes!
Some girls are shoe girls, some are bag girls. Since you're the new face of Schutz, we're guessing you're a shoe girl?
I'm definitely a shoe girl! Especially after I've been with Schutz; they have so many amazing styles, that I'm always trying on all the different ones. Sometimes I get very basic, with nudes and blacks, but Schutz has so many cute, different things, I just want to try them all.
So what are your spring shoe essentials?
I love all the strappy gladiator sandals in nude colors. They're very bohemian, and they go with my clothing line [Ale by Alessandra] too. And I also love espadrilles. Schutz has super cute ones that I've been wearing, and they're so comfortable. You can wear them on the beach, in the city...it's just an easy, well-dressed, super casual style.
What drew you to work with Schutz?
Well, it's a Brazilian company and I'm Brazilian. I've been a big fan of them since they started, and they've always had the cutest styles; I used to bring all the flat sandals from them whenever I traveled around the world. So, when they approached me to be the face of their brand, I was thrilled because I'm just truly a fan, I've been wearing their shoes for so long. And I know the owner, and the shoes are all made in Southern Brazil, which is where I'm from. It's really a personal thing to me, a Brazilian thing.
Who are some of your style icons?
I really like Bridgitte Bardot, Jane Birkin--all of those bohemian women from the '70s, they're amazing. 
Do you have any supermodel beauty tricks to share?
I've been on a lot of airplanes recently, so I've been wearing a lot of masks. I'll do an avocado mask, or I get this one from Whole Foods, it's a clay mask and you mix it with apple cider vinegar. It's really good for the skin, and it's something I've been doing a lot.
What would you do if you weren't modeling?
Well, you know, I'm a designer now, and I have my own label so maybe I'd do that. Or I'd be a yoga instructor. Something to do with health.