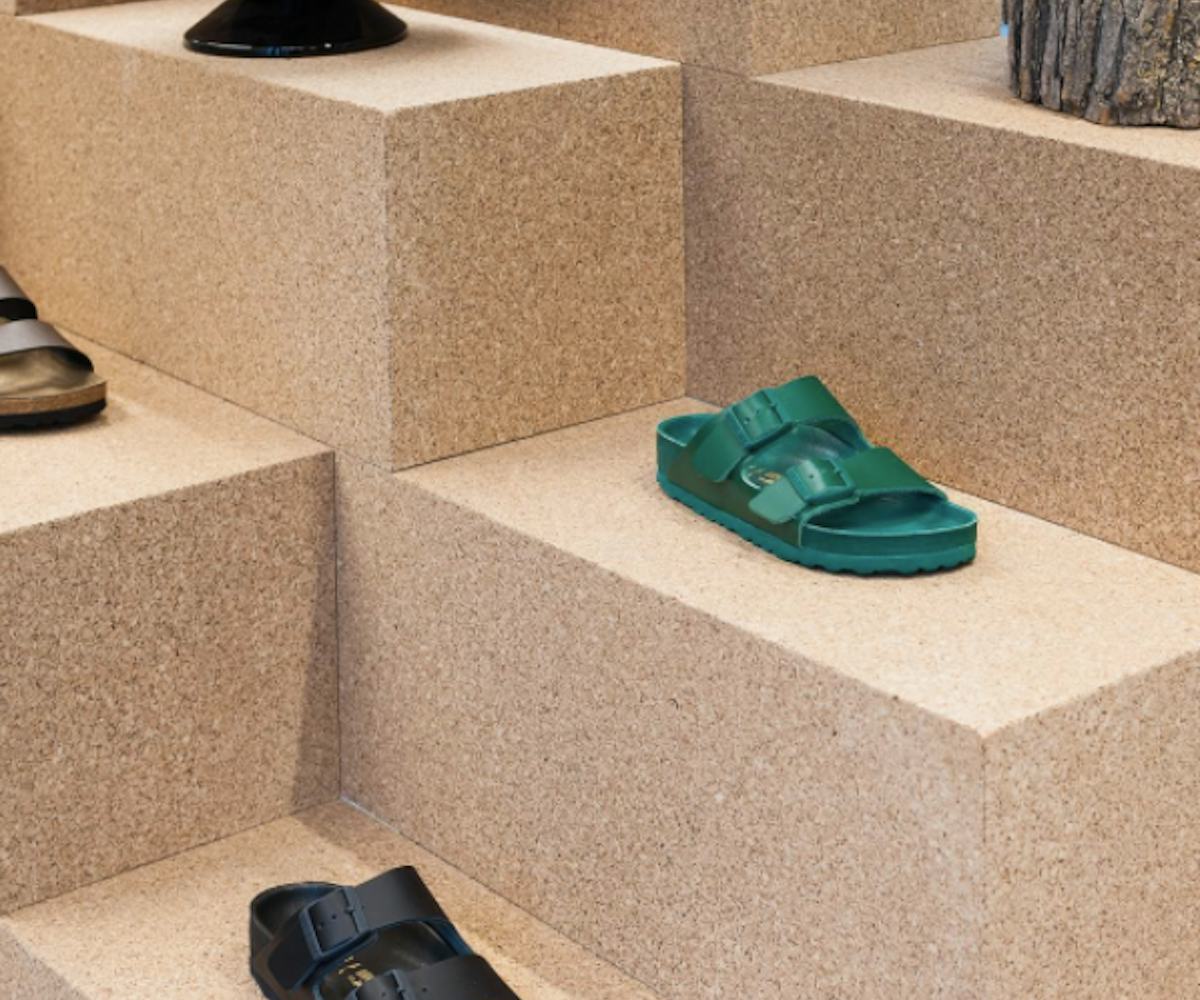 Photo courtesy of Birkenstock
Birkenstock Is Hopping On The Pop-Up Store Wagon
Hang onto your comfy-soled sandals, because Birkenstock is really doing the most these days. The brand that many consumers see as a gift from the gods of comfort (or remember as their science teacher's regular choice of footwear) is now poking its head into the world of high fashion. Hot off the, uh, heels of its first ever Paris Fashion Week show, the brand launched its first mobile pop-up store in Berlin with Andreas Murkudis.
From fedoras to chokers to Fila, it seems like almost every other trend that high school us would have been snickered at for sporting is coming back full circle. But there is something unique about Birkenstock's "revival" that set's it apart from other recirculated looks. Two reasons may be that the brand's latest pop-up features a level of innovation that puts it ahead of the times, bucking the standard retail display and creating its own aesthetically pleasing miniature world of Birkenstock, while also releasing new shades that are perfect for 2017's color-blocking Wes Anderson generation: monochrome moss green and jet black.
This new spin on nostalgia will be open to Berlin's public from July 7-22 at Andreas Murkudis, Potsdamer. Stay tuned for its U.S. debut in August. You won't want to miss out.