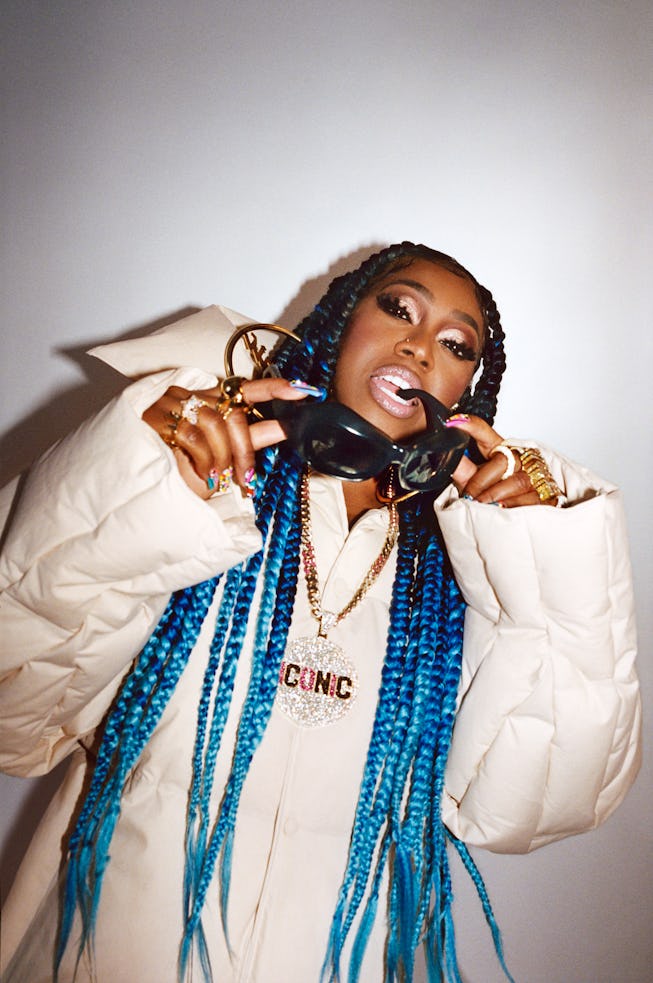 Tyrone Lebon/Courtesy of Bottega Veneta
Bottega Veneta Releases Its First Digital Magazine Issue
The brand is releasing a quarterly magazine in lieu of an Instagram account.
The world finally has answers for why Bottega Veneta went dark on Instagram earlier this year. On Wednesday, the label debuted its first issue of Bottega Veneta: the digital journal.
The luxury brand plans to release issues on a quarterly basis, providing a mix of images, films, artwork, and more. Issue 01, titled "Summer Madness," features a remake of the music video for Missy Elliott's 1999 song "Hot Boyz" starring the legendary artist herself dressed in different quilted puffers and Bottega's newest wraparound sunglasses.
"There is a mood of playground bullying on social media which I don't really like," Bottega Veneta creative director, Daniel Lee, told The Guardian. "I wanted to do something joyful instead. We are not just a brand, we are a team of people who work together, and I don't want to collude in an atmosphere that feels negative."
While Lee may be eschewing all social media professionally, he still approves of the fan accounts popping up in the label's stead, namely @newbottega, which has amassed more than 500K followers.
"Social media represents the homogenization of culture," Lee said. "Everyone sees the same stream of content. A huge amount of thought goes into what I do, and social media oversimplifies it."
Check out what to expect from the first interactive Bottega Veneta digital journal, below, and see the whole thing for yourself over on the magazine's website now.