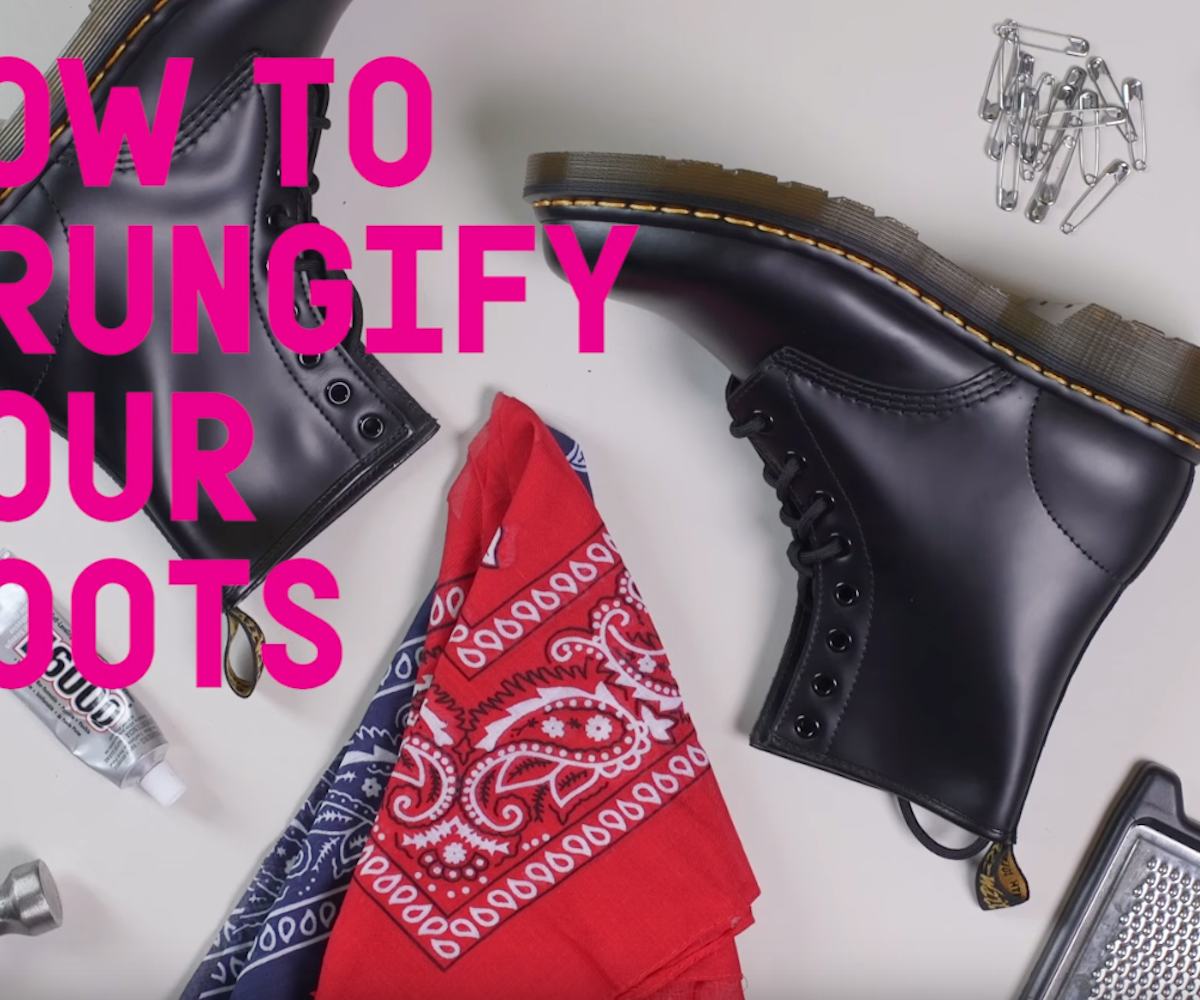 How To Grungify Your Boots
DIY punk footwear in just a few simple steps
Got a pair of boots that just seem, well, plain and ordinary? There's nothing like giving them a DIY grunge makeover to make things a bit more interesting. Not to mention, it's the only way to ensure that they'll truly be one of a kind.
We'll show you how to turn even the most simple of boots into a punk rock masterpiece, in just a few simple steps.
Of course, to start, you'll need a plain pair of black boots, which could be gently worn or brand new. Next, you'll need some trusty DIY supplies: a rock, a lighter, studs, new laces (we chose to use a scarf, but feel free to get creative), band pins, super glue, and duct tape. When it comes to supplies, feel free to get as creative as you wish—there are tons of things you could use as embellishments. Once you have all your supplies ready, you'll be on your way to creating a unique new pair of boots. 
Watch the video above to learn how to transform your boring, old boots into the most badass pieces of footwear you'll ever own.