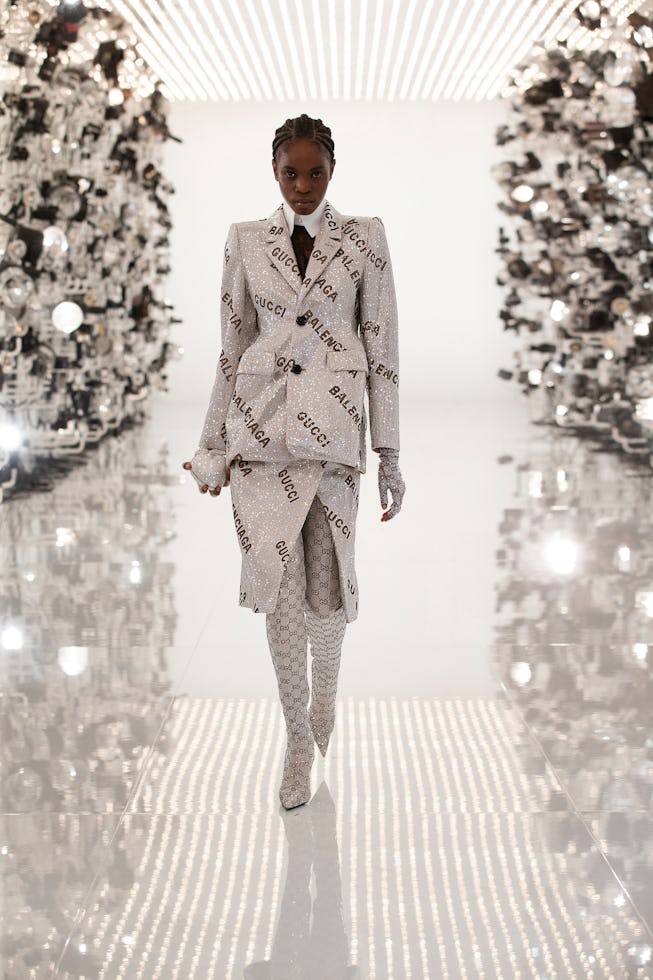 Courtesy of Gucci
This Isn't A Gucci & Balenciaga Collab, It's Alessandro Michele's Hacking Lab
Alessandro Michele has been "hacking" into Balenciaga.
The Gucci and Balenciaga rumors turned out to be true. After online talk of a, um, creative partnership with Balenciaga throughout the week, Gucci confirmed the theories on Thursday when it presented its new "Aria" collection with a short fashion film.
Gucci and Balenciaga have joined in what they've coined a "hacking lab," with Gucci's Alessandro Michele "hacking" into Demna Gvasalia designs to create the pieces, some of which include both Gucci and Balenciaga logos and a mashup of the creative directors' signature aesthetics for their respective fashion houses. Do not call this a collab!
The show's soundtrack was 100% Gucci though, playing songs by Lil Pump, Bree Runaway, Rick Ross, and more, all centered around name-dropping the brand.
Check out some of Gucci and Balenciaga's peak "hacking lab" looks, as well as a video of the full show, below.