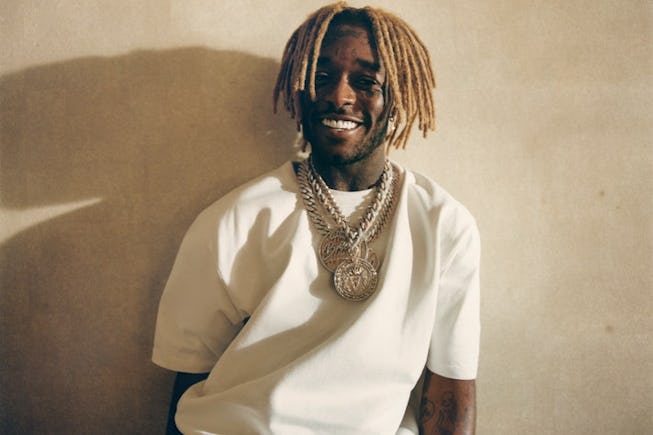 Renell Medrano/Courtesy of Calvin Klein
Kaia Gerber, Lil Uzi Vert, & More Debut Heron Preston's Calvin Klein Collection
When it comes to campaigns, Calvin Klein is known for boasting a stacked celebrity cast. With the recent debut of Heron Preston's collection for the American heritage brand, it was no different. The studded lineup, made up of the designer's close friends and those who inspire him, includes Kaia Gerber, Lil Uzi Vert, Ashley Graham, Jordan Alexander, Nas, and more.
The models were dressed in Preston's own remixed version of Calvin Klein essentials, like denim, underwear, and basic tops, that feature way more attention to detail than meets the eye. A white T-shirt has gussets underneath the armpits, while a hoodie is made of heavier-than-usual fabric. Some pieces are finished with textural ribbing and stitching; the collection's branding, an homage to Preston's namesake's signature orange hue, is spotted on both the inside and outside of the garments.
"This goes beyond just a normal collaboration. I call it a collaboration 2.0., as the work we did, and how we did it, goes beyond just product design and placement," said Preston in an official statement. "We tried to reshape and develop a new business language, while still fully embracing and respecting Calvin Klein's culture, experience, and history."
See more of the Heron Preston for Calvin Klein collection, which will be available on Friday, April 23, online, below.