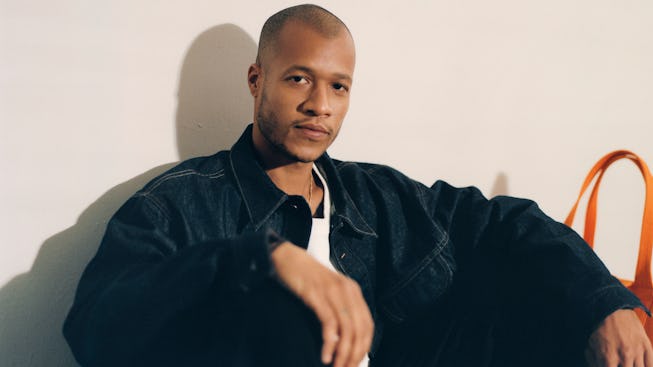 Courtesy of Calvin Klein
Heron Preston Is Designing A New Collection For Calvin Klein
The collection will make its debut on April 23.
Calvin Klein's essentials are getting the Heron Preston treatment. The designer has collaborated with the brand on an upcoming collection of wardrobe staples out later this month.
"I position Heron Preston as elevated workwear, and by default, I have an audience of construction workers and real workers that follow my work," Preston told WWD. "I kind of consider them my athletes. And I listen to my athletes like Nike would listen to its athletes."
Preston joined Calvin Klein as a creative consultant about a year ago, taking the brand's most iconic pieces, like denim and underwear, and reimagining them in his own vision, creating a gender-neutral collection with sustainable materials.
"We have this idea of working with different visionary and creative people to help tell a Calvin Klein story through the lens of their perspective on, or experience with the brand," said Jacob Jordan, Calvin Klein's Global Chief Merchant and Head of Product Strategy & New Product Ventures, in an official statement. "I see this project as a first step; it's a reawakening for the brand, moving us closer in our connection to culture and creativity. It is about forming interconnected partnerships who can help us tell our story in a way that maybe we couldn't on our own."
The Calvin Klein x Heron Preston collection will be available starting Friday, April 23 in the U.S. Prices range from $138 to $298 for sweatshirts and hoodies, $36 to $88 for underwear, and $185 to $225 for denim.
Sign up on Calvin Klein's website for more soon-to-be-released details.