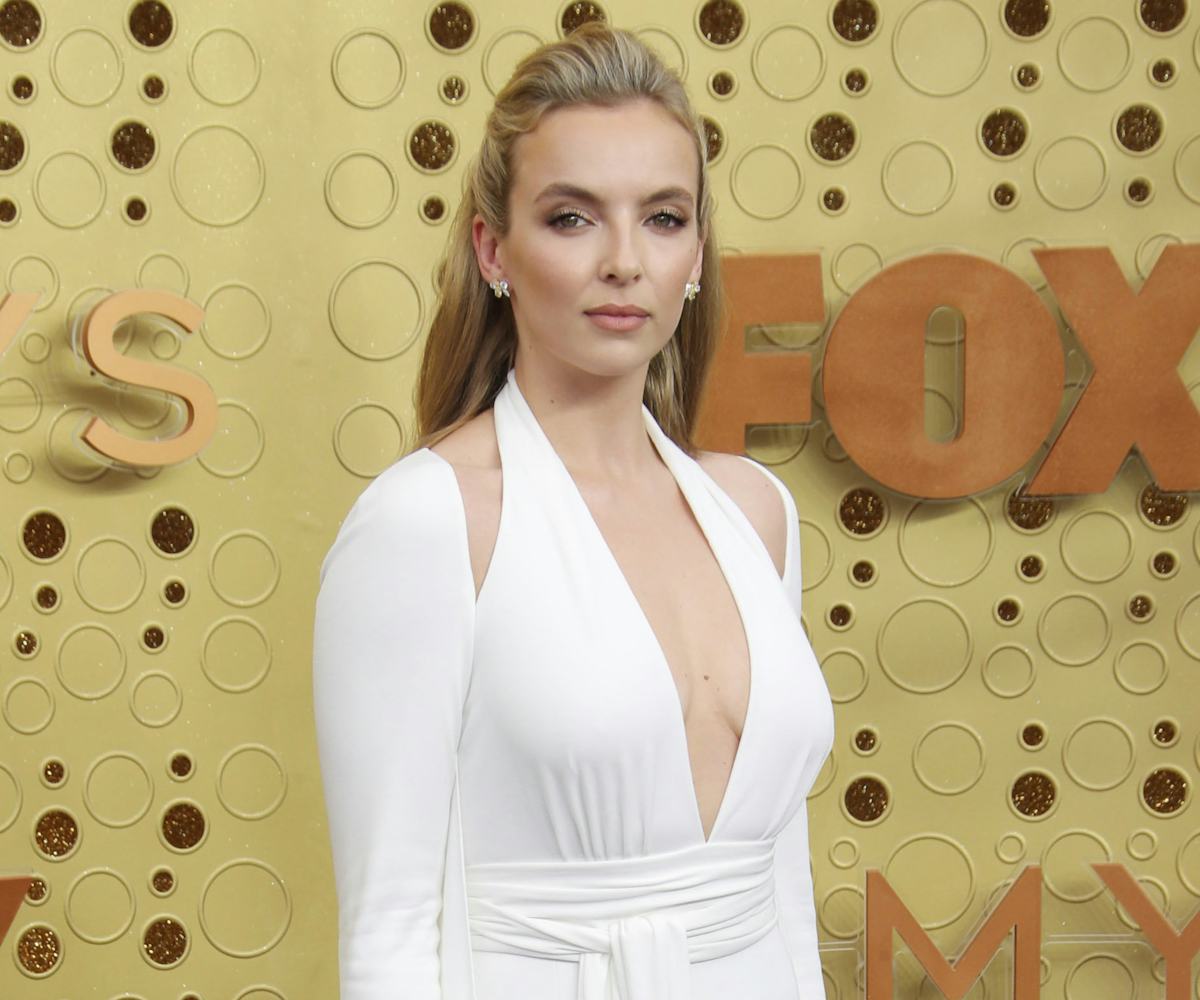 Photo via Matt Baron/Shutterstock
Jodie Comer Shows More Emotions Than Villanelle Will Ever Have In New Loewe Ad
The 'Killing Eve' star also teaches us how to properly pronounce the brand name
Fashion brand Loewe just debuted a new advertisement with Killing Eve star (and new Emmy winner!) Jodie Comer, and in just two minutes, the actress displays more emotion than her character, Villanelle, has in the whole two seasons of the show.
The video takes place in what looks to be a backstage dressing room. Comer is seen putting on makeup on to conceal the tears forming around her eyes, and I myself almost teared up at the thought of her ruining her flawless makeup by Pat McGrath. In the visual, she's looking in the mirror the entire time, repeating the brand's name out loud while using as many different expressions as she can muster—indignance, fear, hope, confidence, shock, exasperation, joyousness, etc.
If nothing else, you'll know two things after watching this ad spot: (1) Comer is an acting genius with the ability to tap into her full range of emotions unlike her Killing Eve character, and (2) that Loewe is pronounced "loo-eh-vay." But, hopefully, we taught you the latter already.
Watch the full video, below.