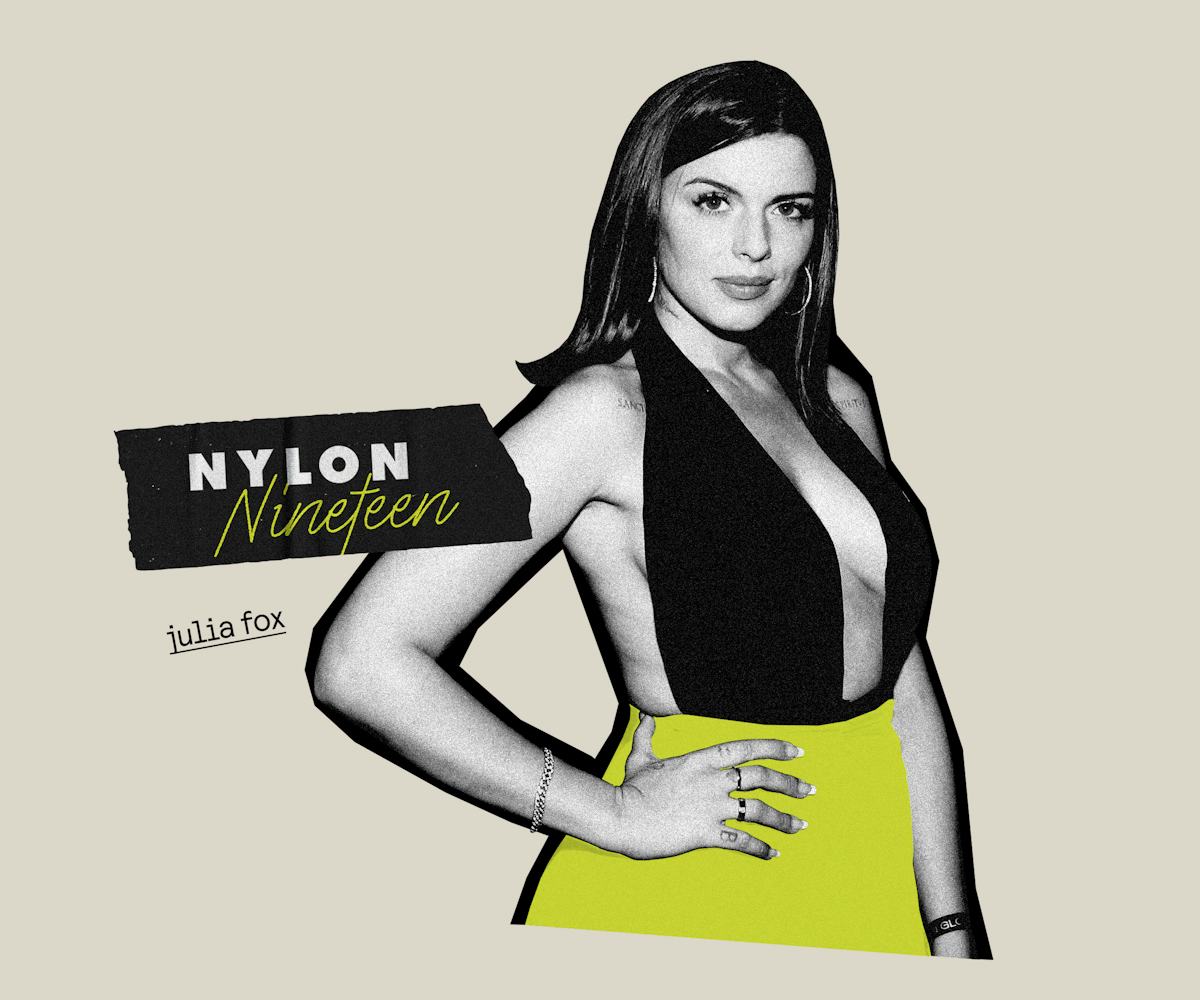 Julia Fox Wants Shaq To DJ Her Dream Music Festival
Plus, her first-ever concert, her weirdest (and favorite) snack, and more.
It's about time Julia Fox landed her first fashion campaign. The actress, who garnered mainstream fame for her breakout role in Uncut Gems, is the new face of Diesel's Unforgettable Denim campaign, alongside equally buzzy stars Evan Mock and Donte Colley.
"The shoot was so fun. The Diesel fam is so accommodating and chill," Fox tells NYLON about working with artist RAYSCORRUPTEDMIND, who shot the campaign virtually over FaceTime. "My husband also made an appearance and that always makes everything more special."
Diesel's new collection is completely customizable, which means you can personalize a pair of jeans with an embossed leather patch of your choice. In the spirit of a very weird 2020, the brand encourages shoppers to commemorate a particular canceled plan for the year. Missed out on Coachella? Put it on a patch. Didn't get to order your first drink at the bar yet? Share it on some denim.
Fox's new go-to pair of jeans is Diesel's D-Ebbey in a bootcut and flare silhouette. "I usually have to alter everything in order for it to fit, and I didn't have to do that for once," she says. "I'm thrilled."
She also shared a few more of her favorites and first-time experiences while answering the NYLON Nineteen, including her first-ever concert, her weirdest (and favorite) snack, and more.