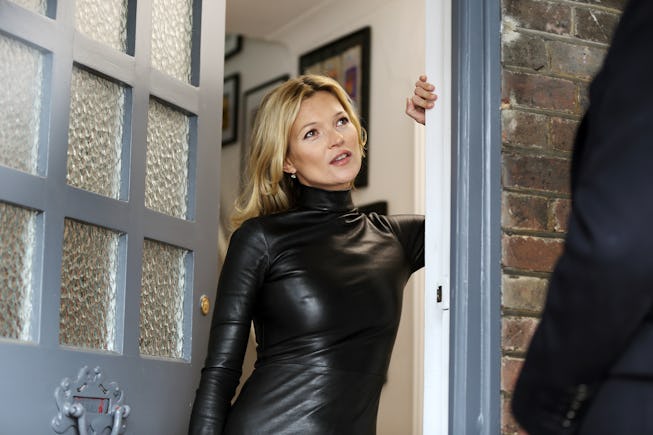 Comic Relief/Getty Images Entertainment/Getty Images
Kate Moss Is Getting Into The NFT Game
You can now own the supermodel's slice of life moments.
As a supermodel, lifelong muse, and all around cultural icon, you can find the most glamorous photos of Kate Moss at the drop of a hat, or at least a quick scan of Google Images. But what about those intimate, slice of life moments? Now you can own a piece of the 47-year-old's fabulous life — thanks to three new Kate Moss NFTs.
For the less tech savvy, NFT is short for "non-fungible token," which are blockchain-based certificates of authenticity and the latest trend blowing up the art market. Moss' NFTs are three dreamy short videos of her going about her day doing extremely normal things. Catch Moss sleeping, walking, and driving around in her convertible, all in the name of art.
Not only will buyers be able to own these intimate moments, but they'll also get unique audio certification acknowledging them, recorded by Moss herself. Plus, a portion of the proceeds of the sale will go to fellow model Adwoa Aboah's program Gurl's Talk, so the buyers can feel good about providing resources and a safe space for women and girls and imparting mental health support.
The NFTs are minted and primed for viewing, and the auction will go live on April 13 at 9 a.m. EST for 24 hours only.