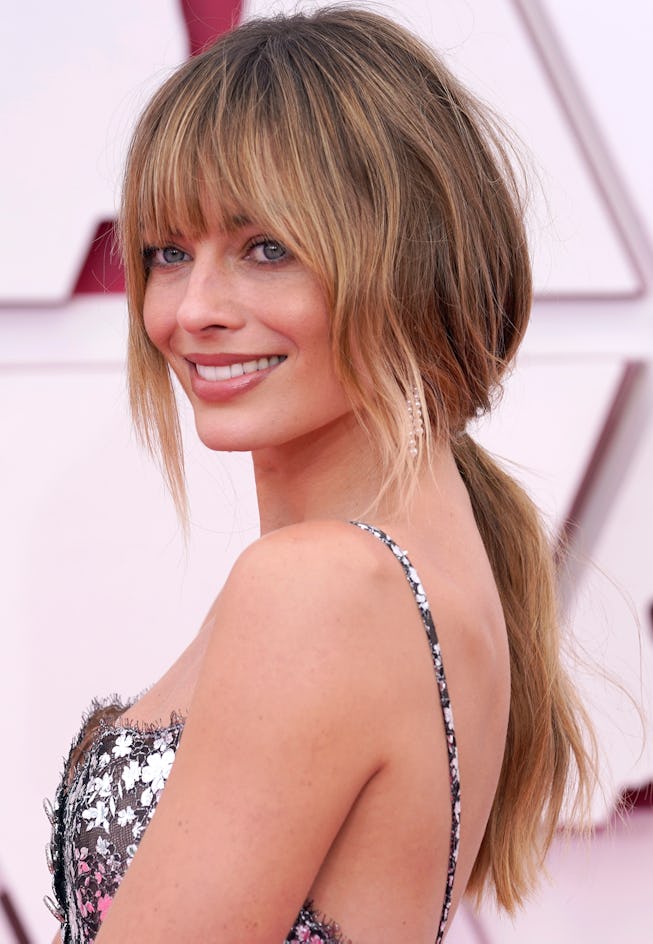 Pool/Getty Images Entertainment/Getty Images
Margot Robbie Debuted Choppy Bangs On The Oscars Red Carpet
A relaxed look on film's biggest night.
Nature is healing, which means the red carpet was fully back in action for the 2021 Oscars. The in-person event was the culmination of this year's awards seasons, and the one of our favorite looks of the evening was an easy, breezy set of bangs brought to you by Margot Robbie.
Robbie showed up on the red carpet with some long, choppy bangs that brought an undeniably beachy vibe to the event. Along with her bangs, the actress opted for a relaxed, low ponytail, heightening the low-key energy with some loose, wavy tendrils. Maybe she's born with it, maybe she's got an amazing hair stylist.