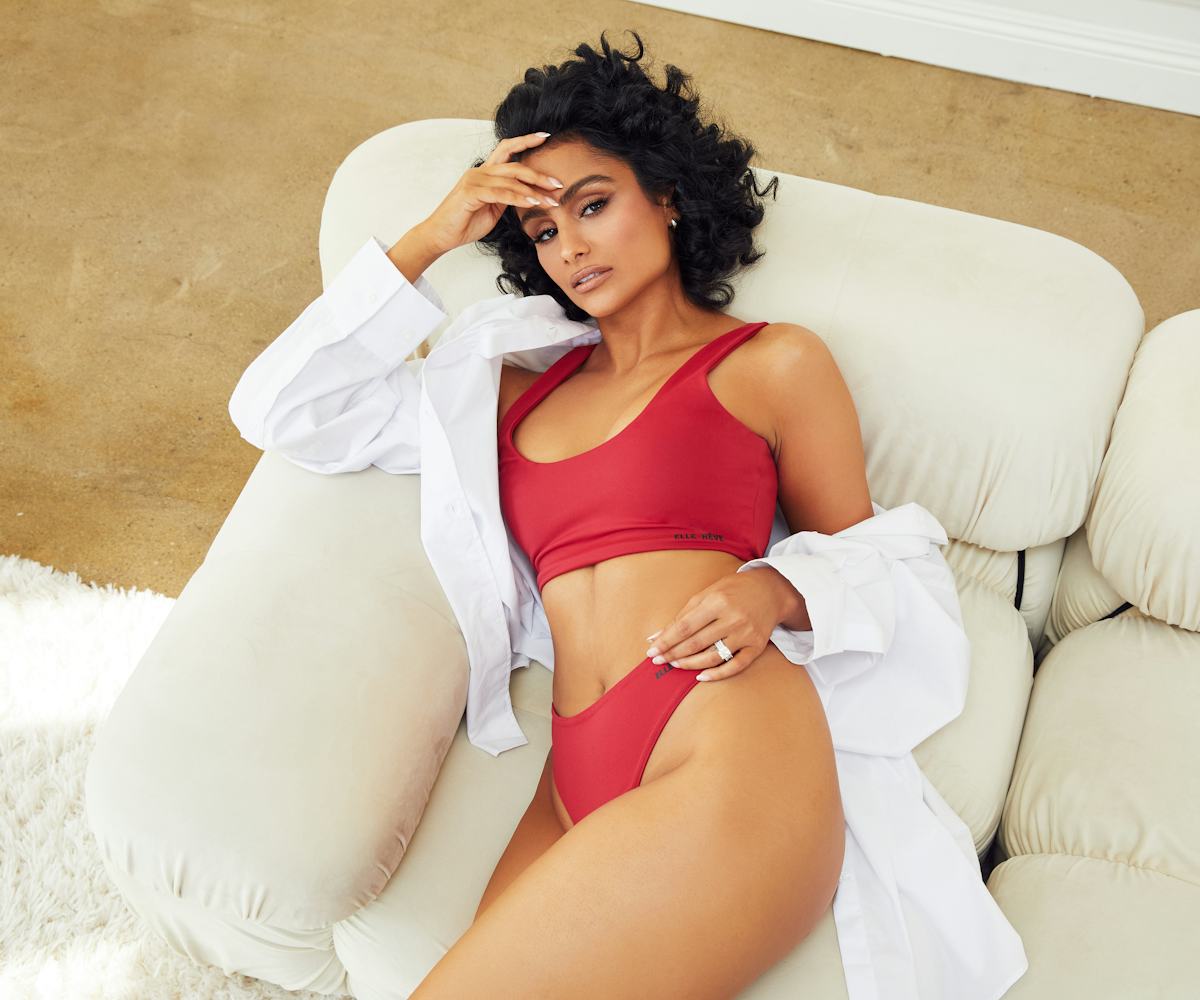 Courtesy of Elle Reve
Nazanin Mandi Has Gone From Lingerie Model To Lingerie Brand Founder
She's been working on her brand Elle Reve since 2018.
For decades, Victoria's Secret held almost a monopoly on the lingerie industry. But since its very public downfall, brands have been stepping in to fill the void. Elle Rêve, founded by singer and model Nazanin Mandi, is the latest to enter the ring, with a debut collection of ultra-sexy lace teddies and panties to slinky satin loungewear.
When it comes to founding a lingerie brand, Mandi seems like the perfect fit. The singer and model has been a brand ambassador for Rihanna's Savage X Fenty since 2019, walking for the brand's runway show alongside her husband, Miguel, last October.
Mandi has been working on her own brand since 2018, inspired by her own love for lingerie and desire to create simple, timeless pieces that don't skimp on comfort or quality. And, of course, make people feel sexy.
"Sexy is an energy. Sexy is living authentically. Moving fearlessly despite self doubt is sexy," she wrote on Instagram earlier this month, wearing her own Kiki Lace bra and panty set.
Mandi spoke to NYLON ahead of Elle Rêve's launch about her decision to enter the lingerie category and what's next for the brand after its first collection, which will be available to shop online on Friday at 10 a.m. PST. Read her interview, below.
What made you want to start a lingerie brand over other fashion categories?
I've always been infatuated with lingerie and how it makes us as women feel. The right pieces can transform not only our appearance but most importantly our confidence. To motivate others to feel their best selves is the ultimate inspiration, and I feel lingerie most definitely plays a huge role in that over other fashion categories.
What was the process like for designing the first collection?
I started designing my first collection in late 2018 and took my time with each piece. My goal was quality over quantity and I most definitely attained that. From sourcing fabric to my custom Pantone color, every step of the process was intentional.
What has your experience been with shopping for lingerie in the past?
In the past when shopping for lingerie I always found myself only being able to wear the pieces once or twice because once I washed them they would fall apart. So I knew with Elle Rêve durability and quality was of the upmost importance.
What do you hope customers will get out of wearing Elle Rêve?
Functionality, comfortability, and confidence! My pieces are multipurpose and go from day to night, which is something I'm so proud of.
Now that the brand has made its official debut, can you share what's next?
I can share that drops two and three will be a bit more fun, flirty, and sexy, just in time for summer.
Keep up with what's new on Elle Rêve's website, follow the brand on Instagram, and check out the full launch campaign, below.