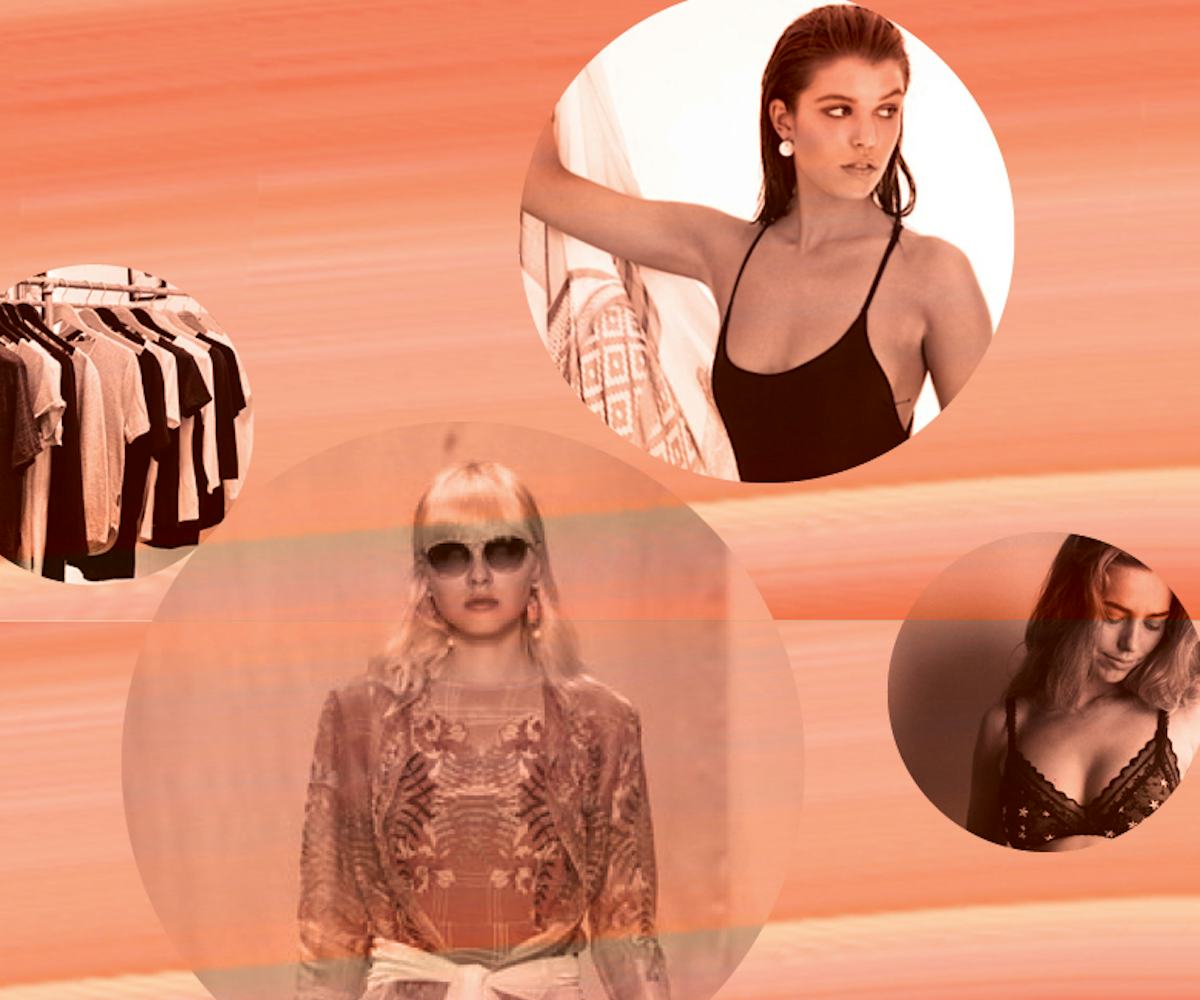 These Are The Sydney-Based Designers You Need To Know
From broad boulevards to boutique hotels to Bondi Beach, there's an openness to even the most ordinary locations in Australia. Probably this is because, even in the most urban of environments, wild animals and the outback aren't far away. (Fun fact: No one bat an eye when an ibis hopped into a restaurant I was in, a pretty spectacular moment for a non-Aussie.) Quality of life in the country is very high, and many workers are afforded sabbatical time off in order to travel. (Ditto for students taking gap years.) These are people who have seen a thing or two, leading to an appreciation for a life of balance and curiosity. And these qualities are even reflected in the nation's fashion. The stereotype that Australians are all relaxed and chilled-out extends to their sartorial choices. Designers often experiment with washes of traffic-stopping color, high-tech fabrics, and the translation of abstract concepts into wearable clothes. (Scarves inspired by our dream vacations? Why not?) But even their wildest designs never stay far from a few central themes: wearability, sustainability, comfort. From the best t-shirt you'll ever wear (promise!) to frilly underthings, here are five of our favorite Australian designers paired with like-minded locations from around the country's largest city.
The Designer: Citizen Wolf
Confession: I have, on multiple occasions, pulled a shirt or dress out of my closet, tags still attached, and chucked it directly in the donation pile. This common, unconscionably wasteful phenomenon was Zoltan Csaki and Eric Phu's motivation behind Citizen Wolf, a made-to-order t-shirt company that creates unique tees out of ethically sourced material, eliminating both consumer waste and frustration along the way. Because—no-brainer—if you're 100 percent happy with a piece of clothing when you buy it, you're 100 percent more likely to wear it.
Where to Wear it: Spice Alley
An estimated 15 percent of Australians have some kind of Asian background, and Spice Alley, located in the Chippendale neighborhood, is a culinary tribute to many different Asian cultures. Crave green curry? In the mood to slurp down a noodle soup? Got your taste buds set on kimchi, or elaborate fusion fare like duck tacos? You can grab it all in stalls across the casual outdoor eatery. Then, stop by Koi dessert bar and chow down on delicate pastries that look like perfect gems.
The Designer: Beyond the Sea
As a curvy lady, I admit there was a time when I'd rather be caught dead than in a bathing suit. (It took me an embarrassingly long time to realize this mindset is crazy—wear whatever you want!) Fellow pin-up babes-in-training take heart: Beyond the Sea has got us covered. (Literally.) The Sydney-based company specializes in supportive swim gear that goes up to size 20. Bonus: Their use of stripes, polka dots, and colors will appeal to anyone who claims Dita Von Teese as a fashion icon.
Where to Wear it: Bondi Beach
What better place to sport any bathing suit than Sydney's chilliest suburb, Bondi Beach? Here ocean culture is woven into the fabric of life. (Remember the iconic surf documentary Endless Summer? Yup, part of that was shot here.) Slap on some SPF (the summer season kicks off in December), grab a book, and spend the day sunning in the sand. If you're feeling adventurous, you can sign up for a surf lesson from local school, Let's Go Surfing. Note: If a writer whose idea of exercise is letting her mind run away from her can withstand a morning on a surfboard, actually standing up twice along the way (brag), so can you.
The Designer: Roopa Pemmaraju
With their glittery tunics, bright colors, and power-clashing dresses featuring both florals and prints, Roopa Pemmaraju is not for the faint of heart. The Australian-based brand derives much of its magical aesthetic from the artisans who create each piece in Bangalore, India—all who are paid fair wages to work with naturally sourced materials. The result is a breezy cross-cultural collaboration that makes for a bold yet very wearable statement.
Where to Wear it: The Bearded Tit
The Bearded Tit is the kind of bar where if everyone doesn't already know your name, chances are they will by the end of the night. (See: The bartender who joyfully insisted "We don't shake hands here, we hug." Spoiler alert: We totally hugged.) From the mirrors and trinkets that line every wall to comfort food options like pizzas and cheese plates to the cozy booths (look again— there are risqué ladies embroidered in the red fabric) to the drag queens that shake their stuff on a nightly basis, there's a vibe at the Redfern-area watering hole that's equal parts performance and familiarity. Dress up, dress down, no one gives a damn, they're always glad you came.
The Designer: SJ Lingerie
Although she has been creating lingerie under her own name since 2005, the Gold Coast's Sally Jane recently rebranded as SJ and relaunched herself as a designer aiming to create sophisticated and daring women's undergarments. The resulting textured bras, panties, and bodysuits split the difference between sultry and sweet; cream and black lace, cutouts, and star appliqués make for flirty, feminine, yet often quite practical (bless you boy shorts and high-waisted briefs), pieces, all of which are ideal regardless whether your goal is to show off or wear it just for you.
Where to Wear it: QT Sydney
Look we're not going to tell you how to live your life. Obviously, you can wear your favorite bras and panties anywhere. But if you're down to lounge, try a stay at QT Sydney, SJ's perfect romantic/chaotic complement. Just be prepared for all the eye-popping details in the hotel. Red-wigged, black leather-clad employees run the show. Elevators play songs about sadness whenever there's a solo passenger and songs about romance when there's two. And, of course, there are the rooms—200 in total, each decked out like some kind of Andy Warhol pleasure den, complete with standalone tubs and items plucked from eBay and estate sales.
The Designer: Bird & Knoll
Cashmere, silk, cotton, no matter what material you prefer for your scarves, Bird & Knoll has you covered. Travel is a big part of Australian life, likely because the country is so vast and, well, an island. Bird & Knoll's delicate hand-painted designs evoke the traveler's life; their designs feel not unlike a visual representation of perfect vacation memories. A recent collaborative piece with Qantas Airlines plays like pop art, the bold design featuring teal-colored water and a vibrant sandy beach. Appropriate if you're in the Southern Hemisphere getting your summer on, or in the Northern Hemisphere, just wishing you were.
Where to Wear it: In transit
Dress up while dressing down in the Sydney airport, both coming and going. Why not embrace your wanderlust while actually indulging your wanderlust? Bonus: Scarves make excellent pillows on long-haul flights.