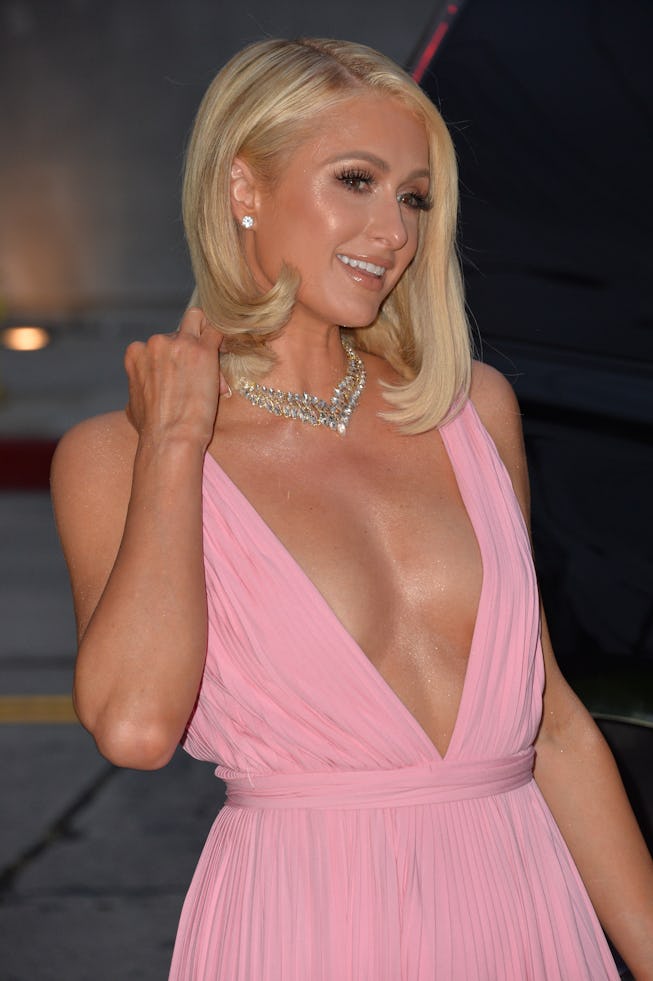 Hollywood To You/Star Max/GC Images/Getty Images
Paris Hilton Wants You To Go Thrifting
She joins thredUP for a 7-day Fashion Mindfulness Challenge.
If you're still not sold on the importance of sustainable fashion, maybe Paris Hilton can inspire you. In honor of Earth Day, Hilton has partnered with thredUP to encourage her fans to join the 7-Day #FashionMindfulness Challenge.
"Confession: this outfit is thrifted from @thredUP! I'm making a resolution to be a more conscious consumer. That's why I'm taking the #FashionMindfulness Challenge." she wrote in her Instagram caption, adding #LovesIt. "7 small habits in 7 days to become more sustainable and reduce fashion waste. Day 1 is WEAR THRIFT, because buying secondhand instead of new reduces the carbon footprint of an outfit by 82%!"
Other challenges throughout the week include borrowing and mending a garment, air drying laundry, re-wearing a single-use item, and passing on something from your closet. Maybe to Paris Hilton?
With summer finally within reach, now is the perfect time to shop secondhand to re-up your closet for what could be a somewhat normal season. Now that thrifting has the Paris Hilton seal of approval, there are no excuses not to get in on it.
"If 1M people take it we'll eliminate 40 million pounds of carbon emissions," Hilton added. "It makes me feel so empowered to know that I can create a positive impact with my fashion choices. If I can do it, you can too!"
Learn more about the #FashionMindfulness Challenge over on thredUP's website. Loves it.